Zaha Hadid Architects has teamed up with Samsung and digital art and design collective Universal Everything to create an immersive installation showcasing the story of the new Galaxy S8 during the Milan Design Week 2017. Titled 'Unconfined' the installation will showcase Samsung's new Galaxy S8 smartphone by leading visitors through an immersive environment inspired by the device.
Pioneering research and seamless geometries define the new Galaxy S8 and this new exhibition guides visitors through an architectural landscape divided in two different zones; a wholly immersive space that engages the senses, and a collective area to experience the S8's unique features.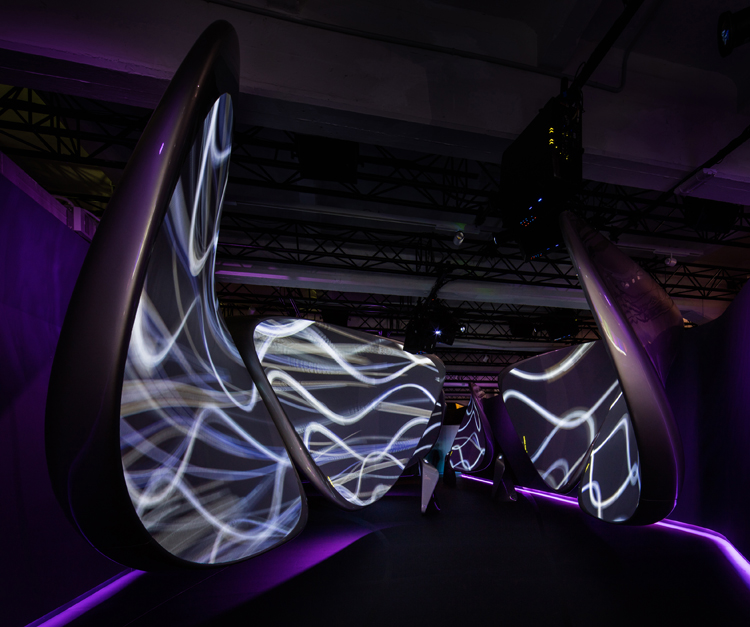 Interacting with curved screens that float within space, visitors discover the fluidity of the new Samsung device. Graphics from the new phones are sent to the large screens, surrounding visitors with within a swarm of digital creation before they move to the second zone where the wide variety of the S8 innovative features can be explored.
"'Unconfined' sets a benchmark in the way materials and technology come together to create a natural flow between device and user and this was the inspiration for our collaboration," said Patrik Schumacher, principal, Zaha Hadid Architects. "We often look at the logic and coherence of nature's systems when we are working to create environments that seamlessly connect form and function using innovative designs and technologies. This research is integrated within every aspect of the installation's design."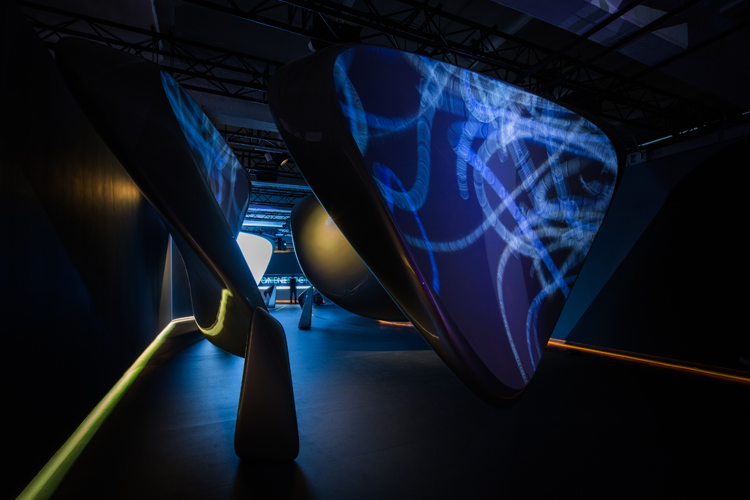 "Milan Design Week represents a unique opportunity to demonstrate the refinement of the Galaxy S8 and S8+ amongst the best minds of the design industry," said Younghee Lee, Executive Vice President of Global Marketing, Mobile Communications Business at Samsung Electronics. "The Galaxy S8 and S8+ showcase our commitment to meaningful innovation; with the bezel-less surround and Infinity Display we have designed a device that connects with the user like never before, with function not limited by form."
Unconfined will be on display at Tortona District from April 4-9 at Via Tortona 54.
all images © Luke Hayes | courtesy of Zaha Hadid Architects