The new ZIIIRO Solaris watch combines a futuristically shining iridescent dial with an elegant retro-like matte casing. Even in pictures, we find it hard to describe the effect of this special hue-changing radiant dial. You have to experience it with your own eyes – from every viewing angle.
The ZIIIRO Solaris watch is equipped with a white hour and a black minute hand. So, time can be read like on any regular watch. What makes the ZIIIRO Solaris watch so special is the colorful, almost glow-like watch face that changes its' color based on the viewing angle. 
Built with quality in mind, the Solaris uses a reliable Japanese Quartz movement and is housed in a 316L stainless steel casing for long-lasting durability. Solaris is available in black, gunmetal and chrome and features a rounded case back that can easily be opened with a standard watch tool. It comes with a Milanese mesh band with double-secured clasp.
The new ZIIIRO Solaris can be purchased on ZIIIRO's official website for $199 USD.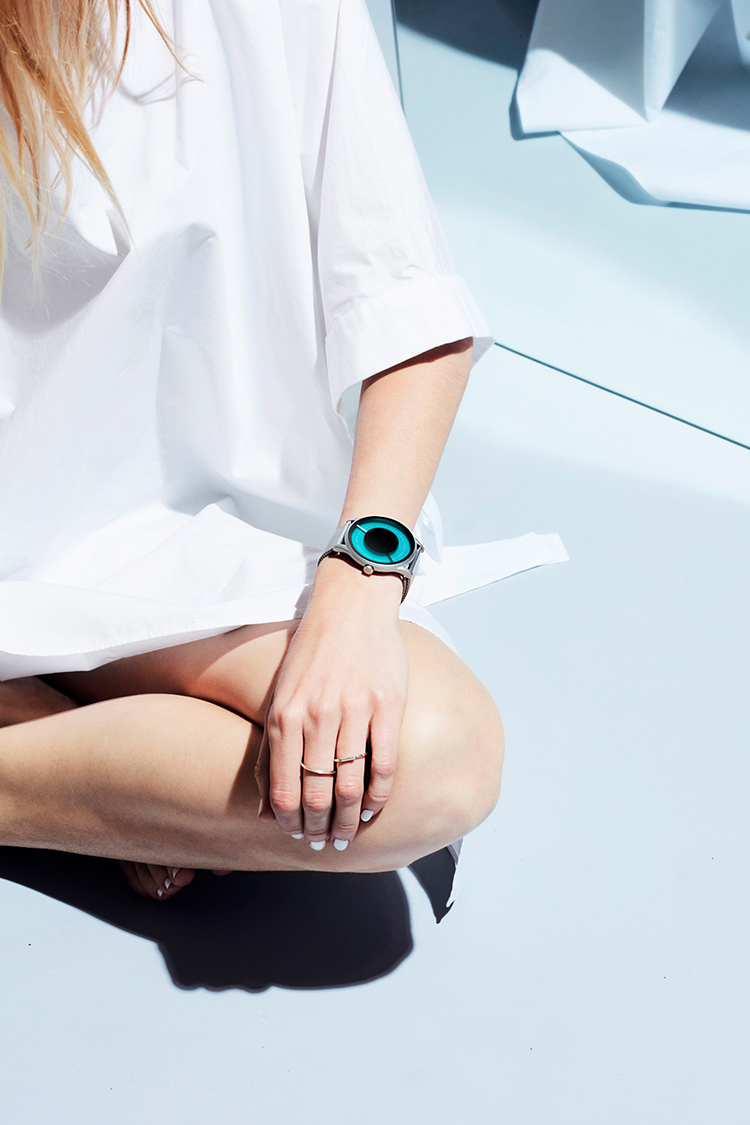 all images courtesy of ZIIIRO