A rare 1939 Alfa Romeo 8C 2900B Lungo Touring Spider—the pre-war equivalent to the Ferrari 250 GTO—is the latest star attraction to be announced for RM Sotheby's upcoming Monterey sale, August 19–20 during the famed Pebble Beach Concours d'Elegance week in California. One of five cars on offer from the esteemed Sam and Emily Mann Collection, the tremendously valuable "2.9" (as it is known among aficionados) rounds out an impressive catalogue of some 100 collector cars on offer at the upcoming auction, including a stunning 1955 Ferrari 750 Monza. Significantly, the Alfa's presentation on the Monterey Peninsula marks the first time a "2.9" has been offered at public sale this century, setting the scene for a truly exciting auction.
The Alfa Romeo 8C 2900B represents the ultimate original Gran Turismo. The Italian equivalent of the Bugatti Atlantic, it is a symphony of fabulously intricate engineering, thrilling power, and sinful beauty that incorporates independent suspension and a remarkable straight-eight engine with gear-driven overhead cams and two superchargers. It is believed that only 32 original chassis were produced in various configurations (rarer even than the aforementioned 250 GTO) and the survivors are arguably the most sought-after of all pre-war automobiles.
The rare Alfa Romeo 8C 2900B is expected to sell for more than $15 million USD and could set a record for the most money ever paid for a pre-war auto at auction.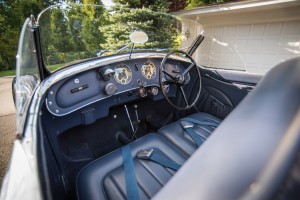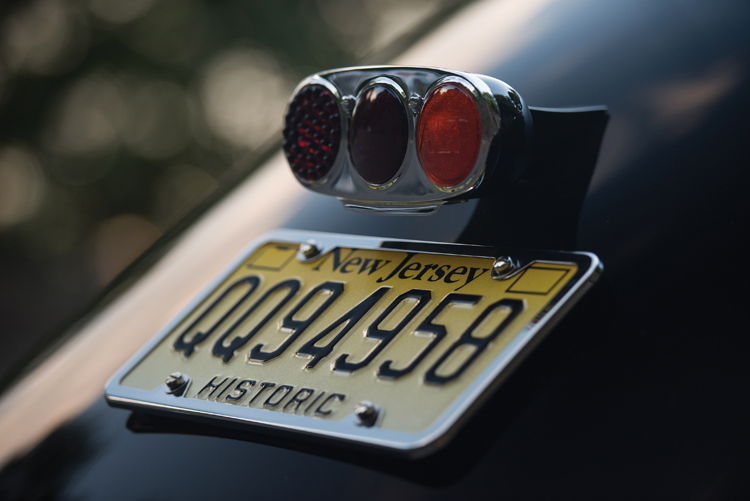 all images © Darin Schnabel, courtesy of RM Sotheby's