The new 2017 Mercedes-Benz E Class follows the its little brother, the C-Class, in adopting the striking S-Class' exterior aesthetic and emphasis on interior material quality. The new E-Class is sophisticated, confidently stylish and sporty. The elongated bonnet coupled with a coupé-esque roof flowing into a sensual, broad-shouldered tail end creates an exciting silhouette.
The interior of the new E-Class embodies the synthesis of emotion and intelligence, poles that are defined by the Mercedes-Benz design philosophy – distinct forms with a sensual flow to them. Optional extras include two next-generation high-resolution displays, each with a wide screen diagonal of 12.3 inches.
https://www.youtube.com/watch?v=CCBkTp6uwfY
In addition, touch-sensitive control buttons on the steering wheel make their first appearance in a car. Like a smartphone interface, they respond precisely to horizontal and vertical swiping movements, allowing the driver to control the entire infotainment system using finger swipes without having to take their hands off the steering wheel.
The 2017 E-Class will launch in the US with a 2.0-liter, turbocharged four-cylinder engine. The 241-horsepower and 273-pound-foot engine will be paired with a standard 9G-Tronic nine-speed automatic transmission.
You can read everything else we didn't already know about the E-Class in the press release here.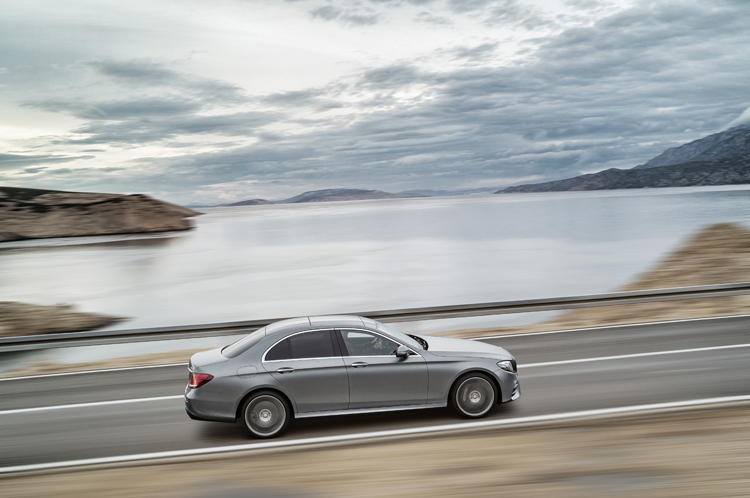 all images courtesy of Mercedes-Benz