It's summer again—a time to enjoy the outdoors and bond with the family. Unfortunately, COVID-19 is still very much out there. While it is true that more people are getting their vaccines each day, it is still wise to stay at home most of the time until experts declare that herd immunity is finally achieved. But it's summer, and people are supposed to have fun. Worry not since there are tons of fun things one can do while staying indoors.
How about planning out and doing home improvement projects? This would still have that bond with the family part, especially if one plans to do the projects without the help of professionals. Of course, hiring professionals would make the job much easier and more accurate, especially if one lives alone, but where's the fun in that? Think about including the following in your project this year:
Differently Arrange the Bedrooms
Give one's bedroom a fresh look by switching furniture places from time to time. Rearranging the bedroom or any space would allow one to express creativity and ensure comfort above all. It hones one's aesthetic and would surely help one to identify what they truly need, want, or love. One would tend to feel productive, resourceful, creative, and clever. The removal of clutter would significantly affect one's spark of energy and makes one feel joy.
Thoroughly check every piece of furniture you have before and after arranging to maximize the time spent in modifying your bedroom. Some of your accessories and furniture might need to be replaced. One's cabinet might have faulty handles that need to be updated. The lamp's lightbulb might not be as bright, or maybe one needs to search for the best mattress in the market again because the present one does not feel comfortable like it used to.
Upgrade Lightswitch Plates
Upgrading the lightswitch plates would prove to be the easiest beautification to do in one's home. Those plain white plates can get quite dull. Try painting them that match the color of one's walls to make them seem that they disappear. One could also try to search up online to replace the plates; they are cheap (well yeah, some are expensive, but it would not matter as long as it elevates one's home) and very easy to swap in new plates.
Hiring an electrician to do the job might put you off. They are expensive considering that it's an easy job. One could do it alone, and it's a good idea not to include the kids when doing this to avoid problems. Do not take risks while installing your new lightswitch plate. Always turn off the electricity in the fusebox. This is a vital and absolute key in swapping in new lightswitch plates.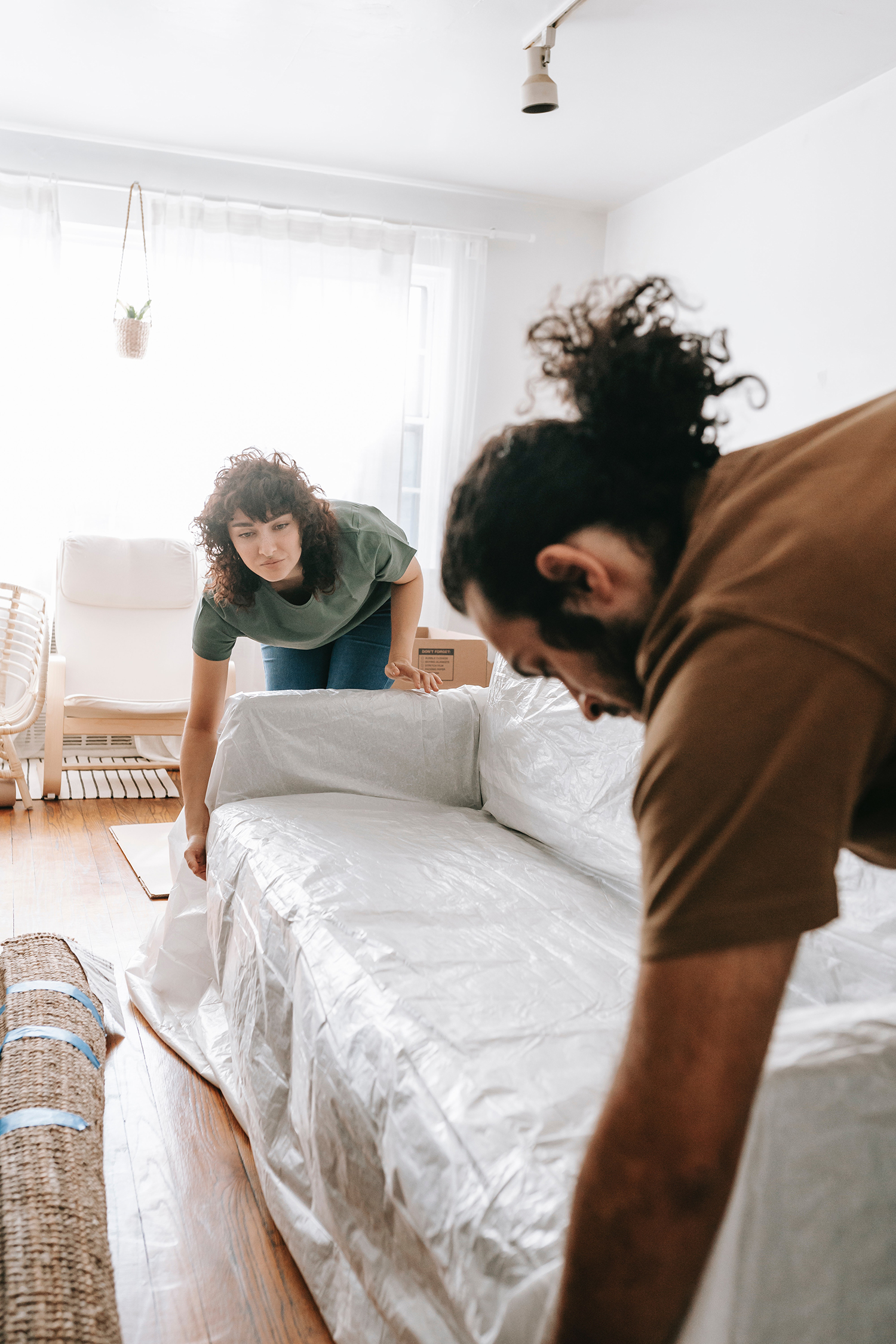 Repainting With Neutral Colors
Neutral colors would make your homes timeless. It gives that fresh look and vibes. It will grow on you as time passes by. Neutral paint colors are often regarded as dull and unremarkable. However, as everything is modernized, the perception of those colors is gradually more accepting.
Sophistication is added to the room whenever neutral colors are present. They are often classified as "failsafe shades" as they don't overwhelm any space. It is essential to choose the right neutral color for the walls; one wrong color can throw off the entire look. It's as crucial as selecting a stunning red dress for a night out or dinner date with your special someone.
Covering Eyesores
Each house has numerous eyesores. It's those things that are usually hard to look at or even hard to think about, such as dangling wires of televisions, routers, sound systems, etc. Covering them would not only make one's house neat but also maximize limited space. One can tickle their creative minds and have fun doing DIYs to cover the eyesores up. 
It's a life hack to have creative ways to cover them as this involves clever ways to hide and store things such as annoying clutters and small holes or vents on the wall. It is ideal for decorating with things that are both subtle and modern. Removing eyesores and converting them into something beautiful or amusing is a fun and satisfying activity that everyone in the family can do.
Hello, Inspector?
No, it's not the kind of inspector you are thinking of. It's that person who checks everything inside your home. This home inspection thing is just a simple assessment of a house. The home inspection is necessary before doing any changes, so one would have an idea of what to upgrade essentially. It is even more critical, especially if one plans to sell their property.
One can search for a checklist online to have an idea. Home inspectors would guarantee to do their job correctly since they will be liable for any mistakes or misses. One can file a case against a home inspector if one thinks they missed essential details during their inspection.
Takeaway
Having these kinds of projects is exciting and fun. COVID-19 has made most of the past two years dull and bland. However, the virus will not stop people from finding ways to spice up things by having fun activities, even just inside their houses. Go get up and start doing your home upgrade projects now!