Construction projects can be an incredibly financially rewarding endeavor – if they're done right. The problem is that any project, whether it is building an extension to a house or constructing an office block, is a complex challenge.  
First of all, you typically have a large team of employees to manage. Then there are lengthy timelines where you have to stick to deadlines as much as possible. Oh, and you also have to arrange materials, manage the budget, organize many different individual tasks, and so on. 
With so much going on, it can be easy to complicate or overlook certain elements of the process. For a bit of advice, here are five tips to keep in mind when managing your next construction project. 
1. Devise a detail-oriented plan
Simply put, a construction project cannot work without a plan. There are too many moving parts that have to be considered, and the entire project could collapse if even one of these parts is missing. 
When strategizing, try and cover as many details as possible. This helps to lay the groundwork – pardon the pun – and reveals what potential problems may arise during the project. By knowing these problems in advance, you can be prepared to mitigate these before they become a major concern. 
2. Always communicate

 
Communication with your team is essential on many levels. First of all, it ensures that each employee is aware of the rules – such as building codes – and they know their role during the project. Regular meetings are also important, so everyone involved is up-to-date and aware of the progress made.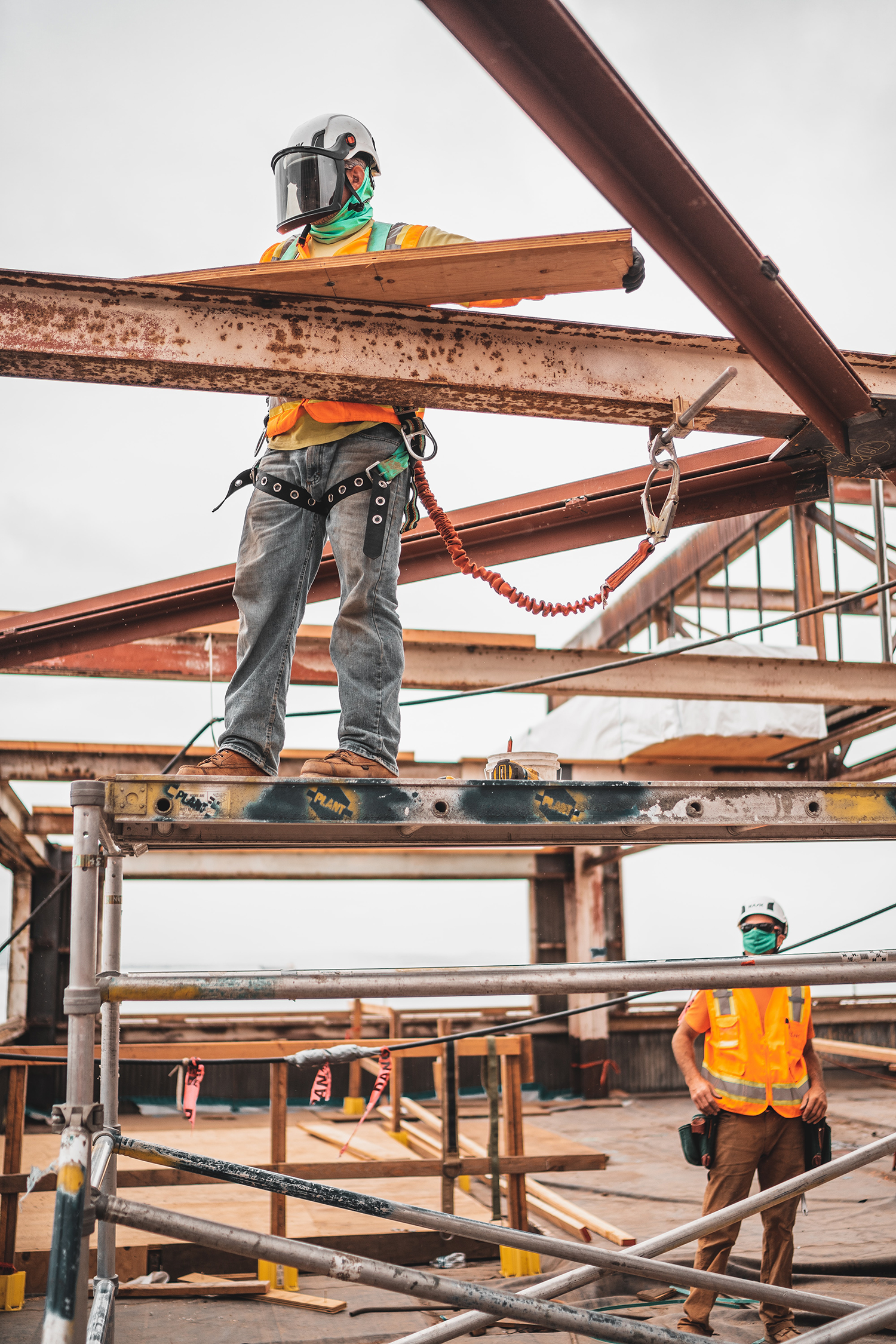 3. Remain organized
As mentioned already, any construction project features many different aspects that need to be under constant review. This means you have to stay fully organized – otherwise, it could lead to expensive delays. 
Fortunately, you no longer have to rely on a pen and paper to remain organized. You can find plenty of management software packages – including construction-focused ones – that make it easy to track all elements of a project in real-time. 
4. Keep everything secure

 
Thieves are always on the hunt for an opportunity to steal. Because of this, you don't want to send out invitations by having an unsecured construction site. 
As a starting point, you should erect temporary fencing around your site. As specialists Hire Rite Temporary Fence Nowra note, this type of fencing is inexpensive and easy to use. Along with fencing, you should also install a camera security system of some sort. 
5. Prepare for setbacks

 
Everyone would love for their construction project to run seamlessly, where materials are delivered on time, employees don't encounter any problems, and all deadlines are met with ease. Sadly, it's rarely that simple. You will tend to encounter setbacks – and you must react well to them when they do arise. 
Ultimately, if you want to run a successful project, you need to adapt and adjust to any hindrances as soon as possible. Otherwise, it could lead to delays, loss of profit, and an unhappy client.