Did you know that the average cyberattack costs small businesses $200,000 to recover from? The best way to protect yourself from these attacks is to invest in online security so both your business and your customers remain safe.
On top of safety, cybersecurity can also make it that much easier to market your brand online. That, along with a few other notable benefits, makes the decision to invest in cybersecurity a no-brainer.
In this article, we'll tell you 7 reasons why cybersecurity is important for your digital marketing strategy. We'll also give you a few tips and tricks that you can use to better protect your business online.
Now then, let's get started!
1. Protecting Your Company's Safety
As a business owner, your company's safety is at the top of your priority list. And while physical threats have always been a concern, cyberattacks have been around for decades now and show no signs of going away anytime soon.
It goes without saying, but without a healthy company to advertise, your digital marketing efforts will be a waste of resources. That's why it's important to make sure that you take online security seriously so you can set yourself up for success when marketing your brand.
The best way to do this? Make room in your budget your for your company's cybersecurity plan. Take the issue seriously, and make sure your team understands the severity of the situation, too.
2. Protecting Your Customer's Safety
Of course, your business isn't the only thing that you need to protect from common cyber threats. Your customer's safety is also of the utmost importance, and thus, you need to make sure you're set up to take care of them online, too.
Things like regular website updates, as well as having your site hosted on a secure server, can help ensure your customers and their data are safe. This is especially important if you take payments online, and have access to customer's most personal and private information because of it.
Keeping everything safe and secure on the cloud is another way you can better protect both your business and your customers. And because cloud services are scalable, even the smallest of businesses can make it work within their budget.
3. Establishing Credibility With Users
To look like a credible source online, your brand has to stand out positively. One thing that online users are going to look for is a website that is safe and secure.
Again, if you're selling goods online, you're going to limit how many sales you can get if your site doesn't look legit. For example, users buying goods like Alpha Strips from Alpha Male Plus can trust the site because it's secure and looks professional.
4. Improving Your Social Media Presence
If your company has a large online presence, odds are social media marketing is a huge part of your plan to maintain and grow that presence. And while it might not seem as important as your company's website, you need to make sure you protect yourself on those social media websites, too.
Things like strong passwords, and routine password changes, will help ensure that your brand is safe on social media. Daily logins to your accounts, to ensure that everything is normal, is a good idea, too.
Following those simple tips will keep you from having an issue that can harm your branding efforts or diminish your credibility with your target audience.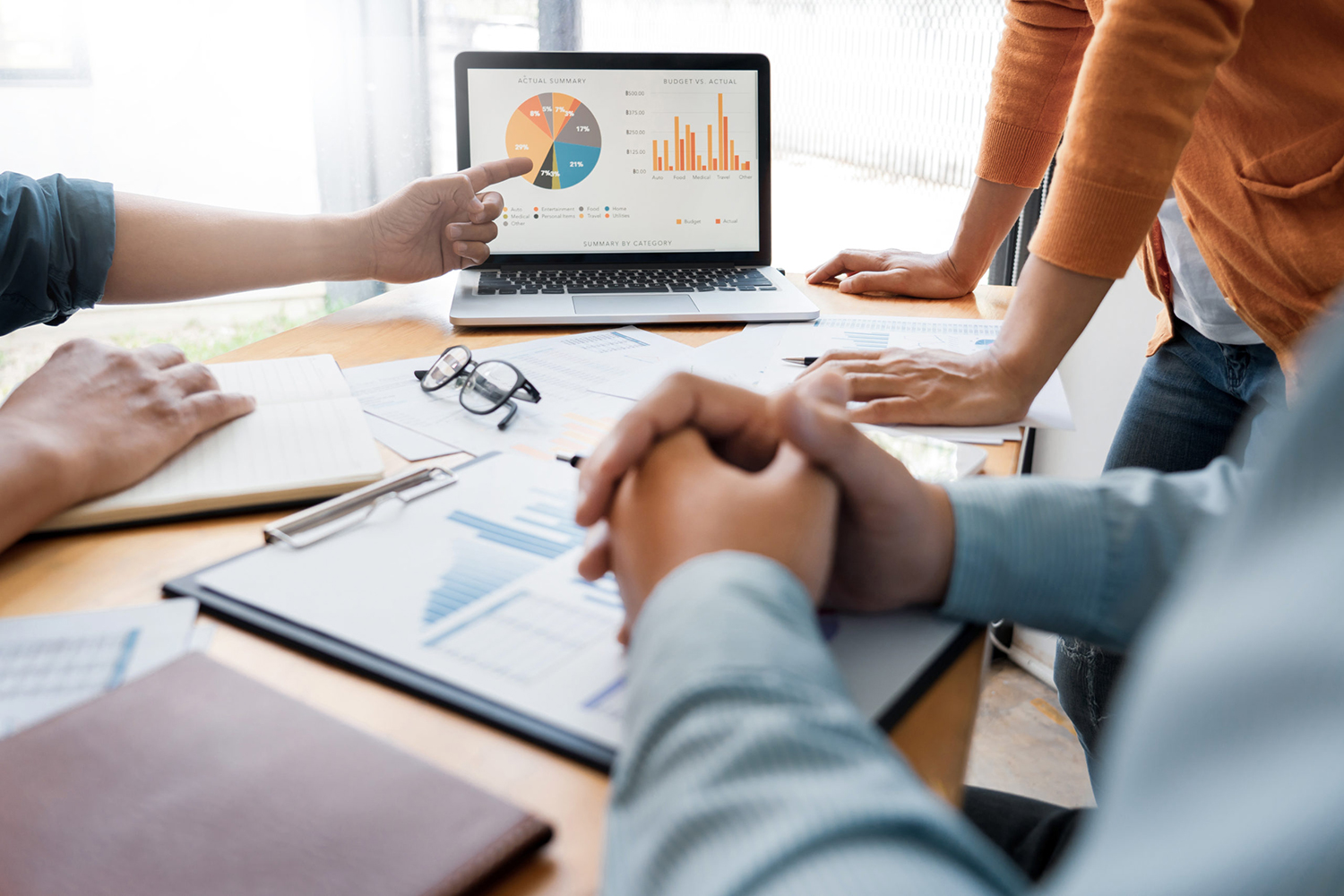 5. Enhancing Your Online Branding Efforts
To piggyback off of that last point, it's important to remember that a cyberattack can harm your brand's online marketing efforts. To be frank, your company is going to look amateurish if your site isn't secure or your social media accounts are hacked.
So, if you want to get the most out of your online marketing strategy, you need to make sure that your cybersecurity standards are up to par. That way, when you roll out your next digital marketing strategy, your online presence is strong and users find you trustworthy.
6. Saving Money on Damage Control
We touched on this earlier, but a cyberattack can be quite costly for your business. And if you're a small business, a 6-figure price tag to repair the damage could be too much to overcome, which of course isn't a good thing.
Strong cybersecurity standards are much more affordable than damage control after a cyberattack. So, if you want to save money and keep your business thriving, don't cut corners and budget enough money so you can make sure your company is protected online.
7. Standing Out From the Competition
The overall goal of any marketing strategy is to help your brand stand out from your competition, attracting new customers so you can grow and expand. If your business is in a competitive niche, you need to find every way that you can to stand out positively.
One of the best ways to do just that is to invest in your cybersecurity strategy. This is a great way to not only keep your business, and your customers safe, but also look more credible and legitimate to users online.
Again, this will allow you to gain the trust of potential customers, making it that much easier to get conversions.
7 Benefits of Online Security to Digital Marketing
Well, there you have it! Those are 7 benefits of online security to your digital marketing efforts!
Remember, cyberattacks can be quite costly for your business. That alone makes investing in cybersecurity an easy decision for any business that relies heavily on the web to make money.
Looking for more ways to take your digital marketing efforts to the next level? Check out our blog!