Siding is key in making a home look attractive from a curb. If you understand how to match your home's natural beauty with the right type and color of siding, you'll make your home stand out from your neighbors' homes in a major way. Without the right know-how, however, it can be difficult to know where to start. To assist you on your journey, here are seven siding trends that will make your home beautiful in 2022: 
1. Dutch Lap Siding
Dutch lap is one of the most classical, widely used styles of siding out there, and it remains highly popular in 2022. If you want a siding that will keep your home trendy, but low-key, it's difficult to go wrong with dutch lap siding. They can be constructed using wood or vinyl, but wood is more popular for this particular type of siding. There's a unique shadow effect that can often occur on houses that use dutch lap siding, and this is a key reason that the siding has remained so popular. 
2. Vertical Siding
Vertical siding has often been seen as something for construction buildings, and other blue-collar worker sites. However, the style is becoming highly trendy in the current year, and can even make your home look modern, as most of the older buildings you associate with vertical sliding simply are not around anymore. There's a highly unique, intense feeling to the vertical siding that works well for homes with an already non-traditional style as well. Vertical siding can be more expensive to install and buy, but if you've got a home that will benefit from its unique style, you should consider them. The perfect Chicago siding contractor in your area can help you achieve this dream siding. 
3. Sage Green Siding
Green is already a popular color for siding, but sage green specifically has been seeing a huge surge in popularity in 2022. There's an understated, but calming feel to sage green that has made it highly attractive to many homeowners. The way the shade can blend in with outdoor attractions surrounding your home is particularly notable, so if you live out in the country, sage green can provide an excellent choice.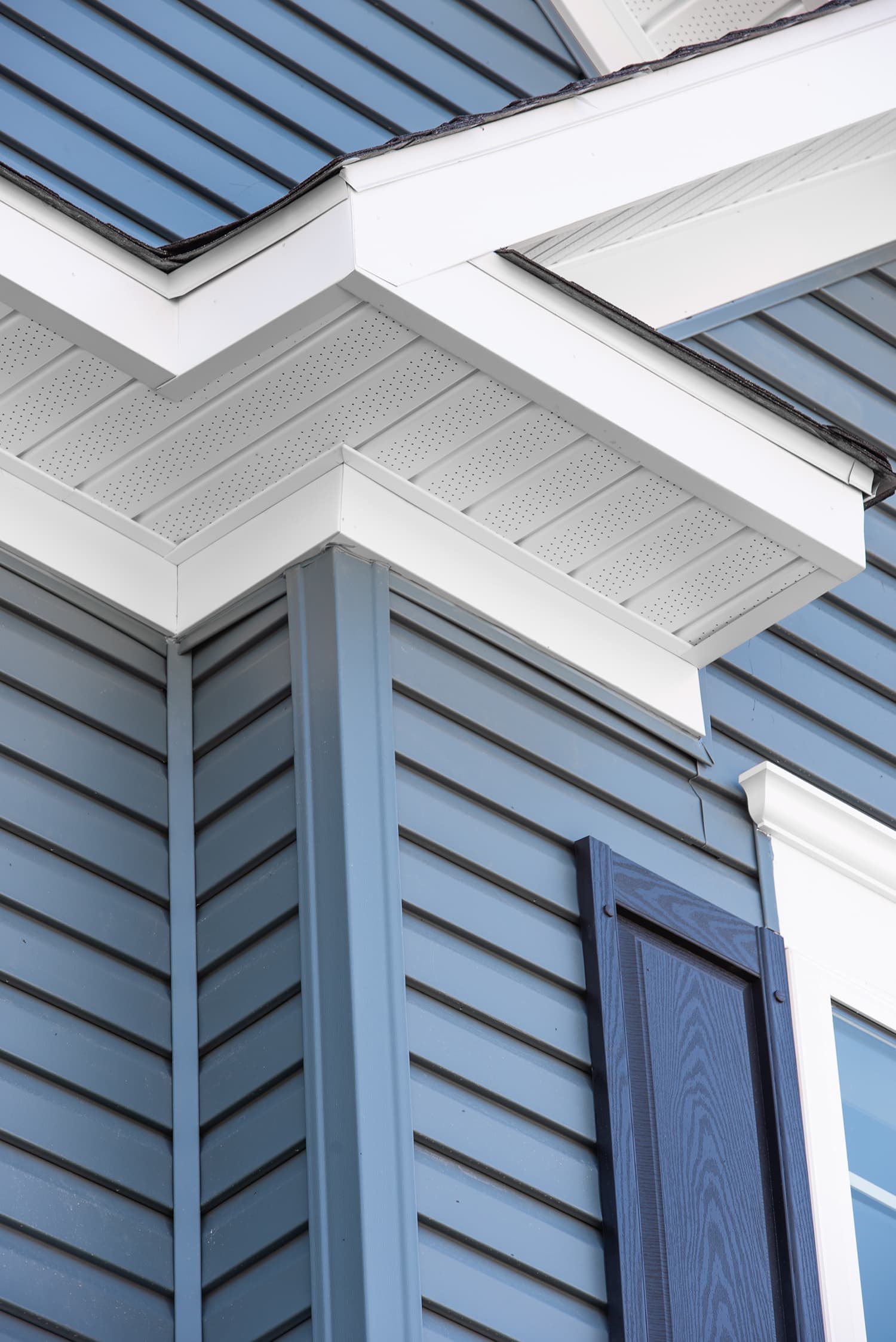 4. White Siding
White siding is classic and almost timeless in a lot of ways. Because the color can contrast with everything around it in a near endlessly versatile fashion, it can provide a great choice for nearly any home. Finding the right shade of white often proves to be the most difficult aspect of the process for homeowners that go with this style of siding. However, if you are ready to get picky, then white siding could still be a perfect choice for your home. Just make sure you pick the perfect roofing style to go with the white siding! 
5. Brown Siding
It's been a long time since brown has been "in," but 2022 is looking to change that. If you live in a woodland area, the right shade of brown can make your home look almost like a cabin, which has proven attractive to many homeowners in 2022. Mixing mahogany-type shades with grays and blues is usually the way to go, as this will help you unlock a shade of brown that feels stylish as opposed to drab. White trimming around your siding is a necessity when going with brown as your siding color, however, so be sure to keep this in mind when you go with this choice. 
6. Yellow Siding
Yellow is far from the norm when it comes to siding color. Most people still find themselves wowed when they see a home rocking the color. 2022 is looking to change that, as more and more homeowners are looking to spice up the look of their homes with an eye-catching shade of yellow. Woodland homes and those that are not surrounded by too many other brightly colored homes will benefit from this flashy, inviting color choice the most. 
7. Blue Siding
Blue is incredibly soothing, which makes any home with blue siding feel calming and welcoming. If you're building a family home, and want your neighbors to know you're looking to become a part of their community, blue siding can provide a perfect way to do just that. Royal blue can provide a great way to give a little more class and edge to your blue siding choices as well, so be sure to consider it. The shade of blue you choose should consider the shade of our blue sky, as this will help ensure your home looks as beautiful as possible on a nice, bright shiny day. 
Here's to Your Dream Home
Your dream home is within your grasp, and finding the right siding to make that dream happen is the first step you'll need to take. There's a lot of potential packed into every homeowner's home, so do not put off potential shifts any longer. Once your home's siding is looking better than ever before, you'll be glad that you made the leap.