Philadelphia-based Analog Watch Company introduces the Mason Watch, a striking wristwatch collection that features a dial and case milled from solid marble. Analog Watch Co's Mason Watch is the world's first stone watch with a solid body and face made of real marble. For nature and art-lovers everywhere, the Mason Watch is a fresh take on an old idea — a functional marble sculpture for your wrist.
In using genuine marble combined with a Swiss Made movement, Analog aims to differentiate themselves from the existing watch industry by elevating the materiality and experience of watches. The core concept is to show off the one-of-a-kind natural beauty of stone. Each watch comes with a hand crafted premium top grain leather strap.
The Mason Watch is now available for pre-order on Kickstarter, starting at $180 USD . Available in both white and black marble, the Mason comes in two shapes: circular and hexagonal.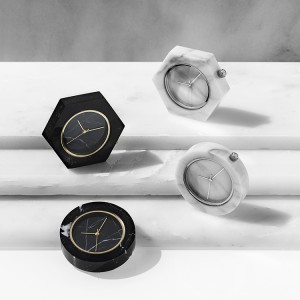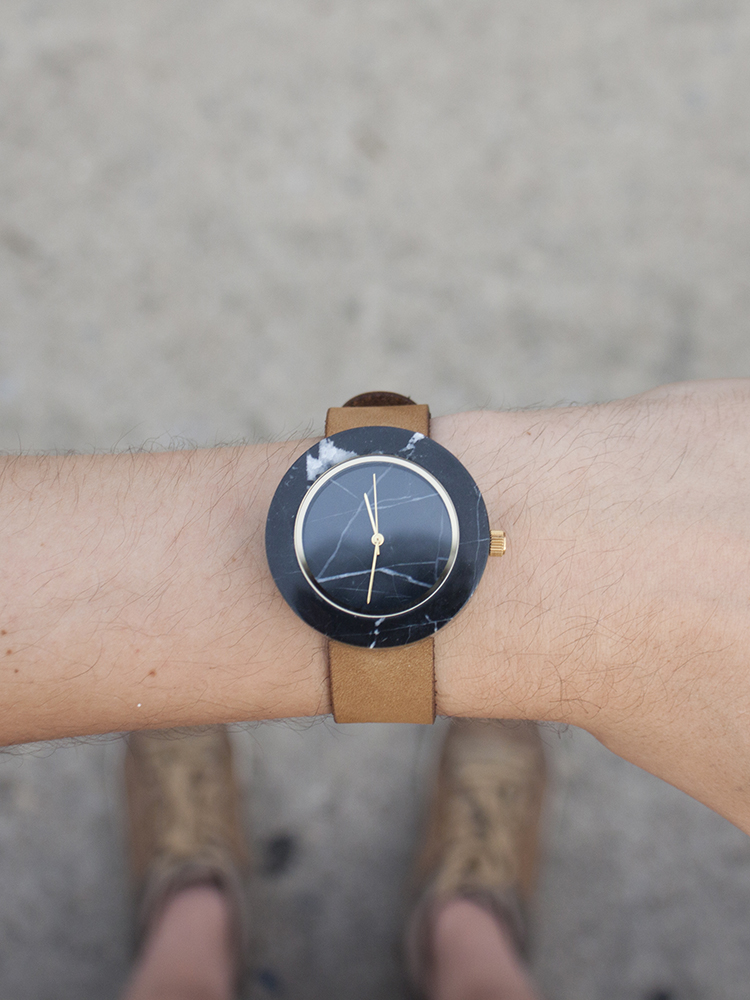 all images courtesy of Analog Watch Company