American tech company Analogue introduces Pocket, a retro portable device for playing old Game Boy cartridges. The Analogue Pocket will play cartridges from every generation of Nintendo Game Boy, including the Game Boy Color, Game Boy Advance, and original Game Boy. It will cost $200 when it launches sometime in 2020.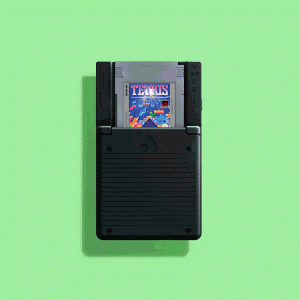 The system looks like an old Game Boy Pocket but packs stereo speakers and a much nicer display, with a 3.5-inch 1,600 x 1,440 pixel LCD with "pro-level color accuracy," according to Analogue. It has two extra shoulder buttons for Game Boy Advance games, and a couple of extra face buttons, too. And if you want to play on your TV, there will be a Switch-like TV dock you can purchase separately.
With an adapter, it can also play games from other portable devices synonymous with the 1990s: Sega's Game Gear, SNK's Neo Geo Pocket Color and the Atari Lynx. The dock offers two standard USB ports for wired controllers, and its Bluetooth support works with any of 8Bitdo's excellent gamepads. 
The device uses two FPGAs (Field Programmable Gate Arrays), which are processors that have been programmed specifically to play these games back as they were originally intended, mimicking the operation of the original silicon found in the consoles that these games were designed for with the faithfulness of true restoration hardware.
Alaogue Pocket also doubles as a tool for music creation. It comes with Nanoloop software pre-installed, allowing musicians to use Pocket as a sequencer and synthesizer, and the second FPGA it's packing is designed to be used specifically for development. It allows the development community to bring their own cores to the platform, which means it could potentially support a whole host of classic and ported games in the future.