Los Angeles-based motorcycle customizer Arch Motorcycle, founded by actor Keanu Reeves and Gard Hollinger, releases the Method 143, the first concept production motorcycle featuring a carbon fiber mono-cell chassis.  The use of this super lightweight—yet super durable—material, keeps the weight of the bike down, while also greatly increasing performance.
The metal components of the bike are comprised of either aluminum or titanium, with the rest of the bike being comprised of carbon fiber. Other features of the Metho 143 include a huge 2400cc S&S V-Twin engine and an integrated fuel tank. Ohlins forks and a rear single-sided swingarm carry 17″ carbon fiber rims shod with Michelin Poer RS tires.
The headlight system on the bike is completely proprietary, as is the Arch mobile phone instrumentation display. As it stands, there is no news on how much the bike will cost, although it is strictly limited to just 23 units so you can expect the model to retail at a high price, if at all.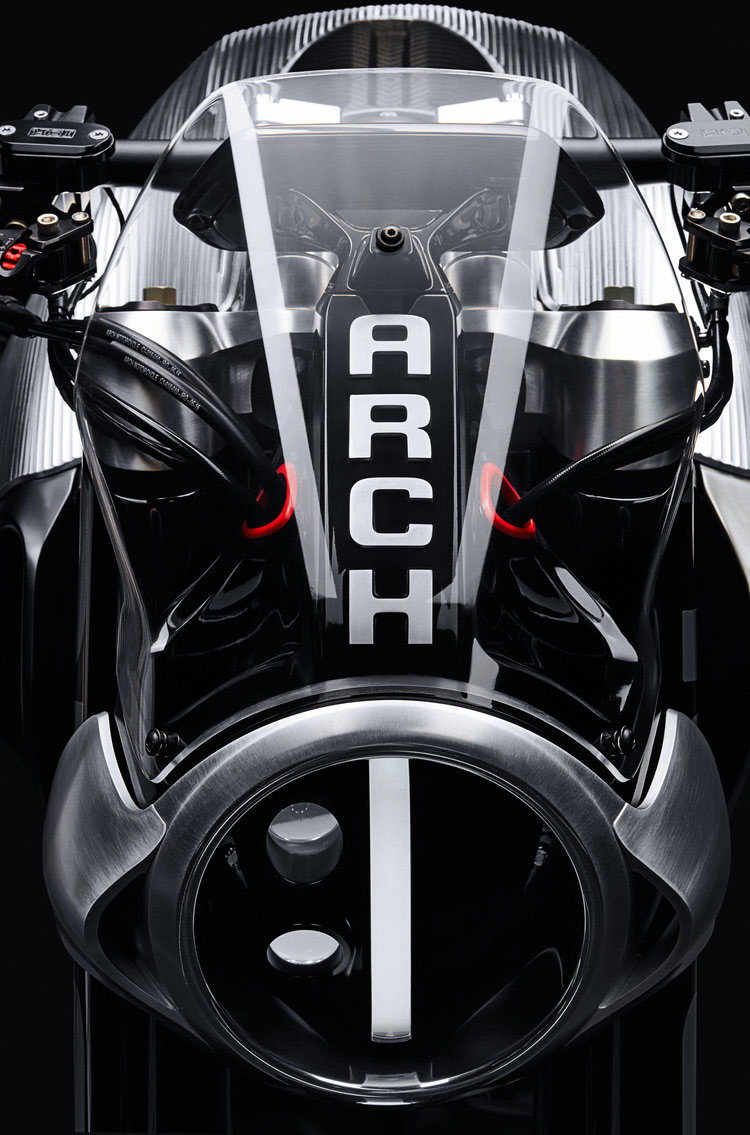 all images courtesy of Arch Motorcycles