Dutch photographer Iwan Baan offers us a first glimpse of BIG's anticipated Serpentine Pavilion located in the heart of London's Hyde Park. This year's Serpentine Pavilion is an 'unzipped wall' that is transformed from straight line to three-dimensional space, creating a dramatic structure that by day houses a café and free family activities and by night becomes a space for the Serpentine's acclaimed Park Nights programme of performative works by artists, writers and musicians.
"We have attempted to design a structure that embodies multiple aspects that are often perceived as opposites," explain BIG."A structure that is free-form yet rigorous, modular yet sculptural, both transparent and opaque, both solid box and blob."
For the structure of the wall, bricks are replaced with hollow sections of extruded fiberglass, creating a wall that is transparent when viewed straight-on but opaque from an angle.  The hollow blocks are gradually shifted forwards and backwards to create two layers of undulating surfaces, which divide to create curved entrances at both ends of the pavilion, as well as the cavernous centre.
The structure is located outside the Serpentine Gallery in London's Kensington Gardens.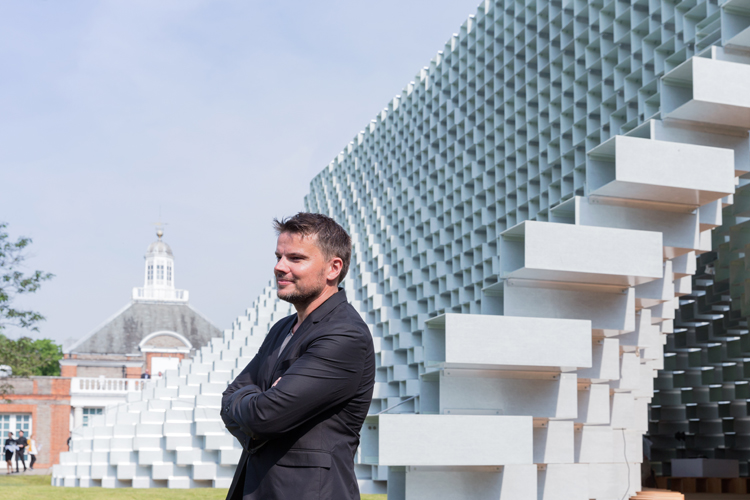 all images © Iwan Baan
Comments
comments