Painter James Jean has commissioned Israeli-born architect Dan Brunn to refurbish a 1970s house designed by Frank Gehry in the Little Osaka district of Los Angeles. The entire first floor was gutted to create an open-air plan that accommodates work and display space for the new owner. Brunn created a dynamic undulating wood staircase wall as a nod to the architectural shapes and material palette famously used by Gehry.
The entryway leads into a compressed vestibule with the expressive stairway that emerges as the home's sculptural statement. The first hint appears upon arrival with a slight protrusion into the walkway. The shifting shapes and angles are in homage to Gehry, as well as to Jean, who features flowing arabesques in his work. The handcrafted walnut staircase extenuates the verticality of the space. The dynamic swoosh shape captures the light throughout the day, accentuating the golden tones of the wood, as the slats encourage a dance of light and shadow. Planes continue to shift as one moves around the stairs for varied experiences.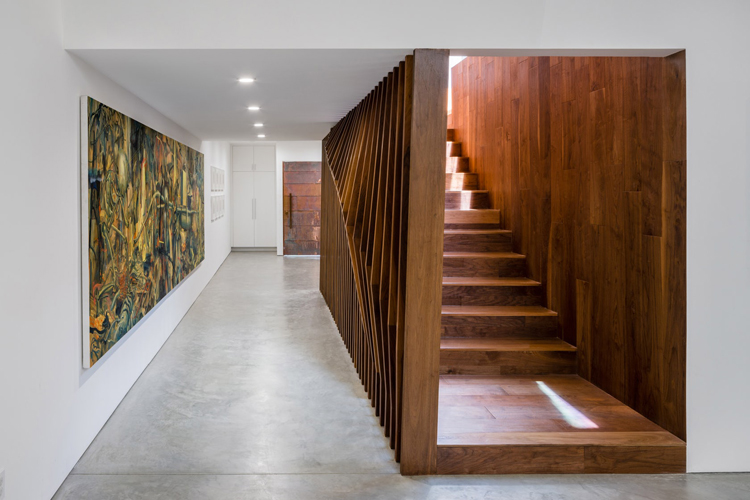 Brunn believes the staircase serves as the holy grail of architectural design because its shape, pitch, and materials define the home's spatial experience. Its form could be thought of as a solitary object, where a punctuation or symbolism occurs, and becomes something sculptural. At Hide Out, the wood box encasing the stairway presents a sculptural quality apt in an artist's house.
Throughout the first floor, the home/work space is instilled with a feeling of openness and continuum. Interiors are meant to serve as a gallery-like setting with a rectangular skylight from Gehry's original plan. A 14′ x 12′ pivoting wall at the far end of the house hides or reveals a multi-purpose room, featuring a wooden box-like volume for social gatherings, meditation, or music performance.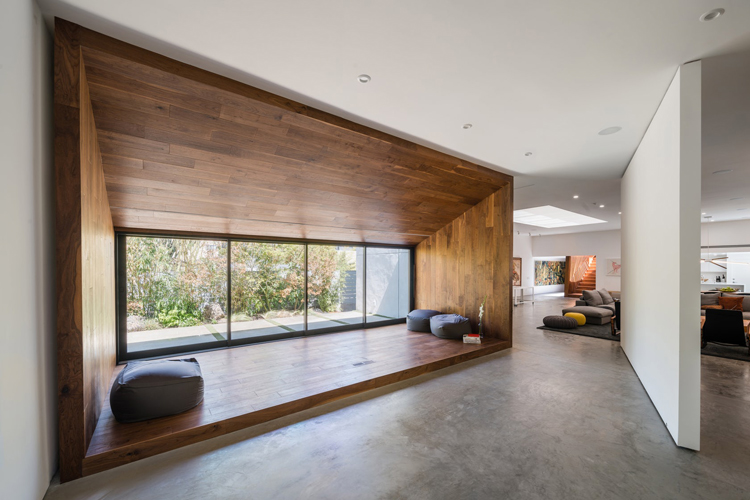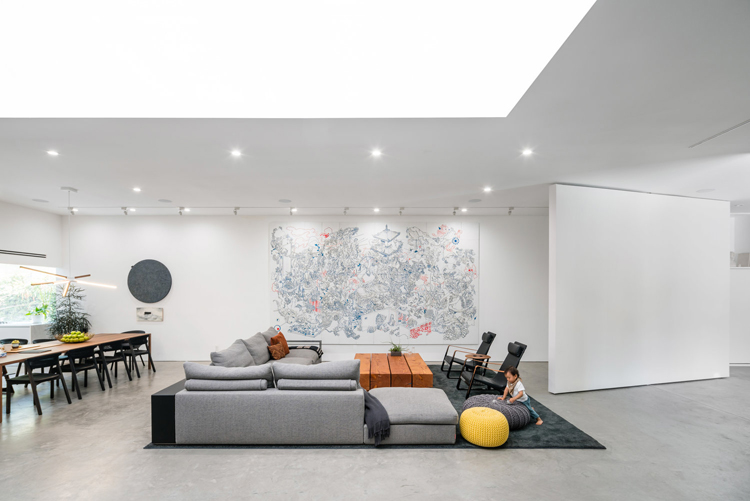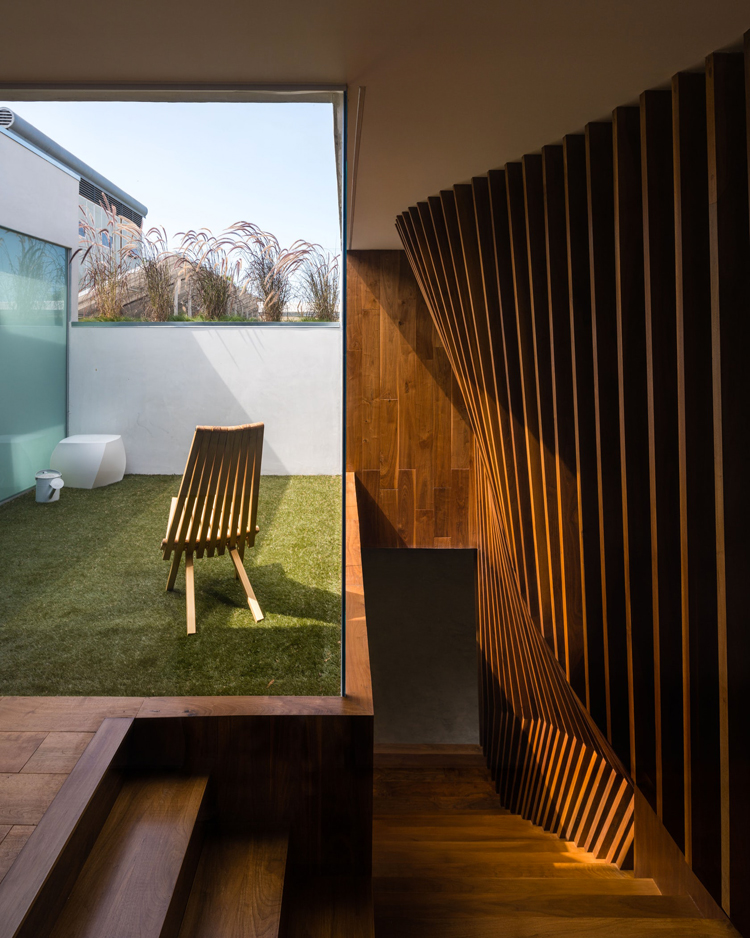 all images © Brandon Shigeta
Comments
comments