If you are thinking about selling your home in the near future, increasing the home value can go a long way when the time comes to list your property on the market. However, you must be aware of different tips and tricks to make sure you get a return on your investment. It is also important that you have prior knowledge of the costs of these home improvements. It's best to first check a house job quote to determine how much budget will you going to allot on putting up the project.
Here are 7 useful ways which you can follow to increase your home value.
Cleaning
Cleaning is always the most important way of making your exterior and interior appear welcoming and pleasant. You can do it yourself or invest in a reliable and renowned professional cleaning service. During open house showings, a home which is clean and clear from dirt and dust will show a lot better vs. a cluttered house and it will demonstrate to your buyers that the house has been well taken care of and maintained.
Fresh Paint
Getting a new coat of paint is another economical yet effective way of increasing your home value. It would give your home and rooms a new and fresh look. Consider sticking to neutral colors such as grays as these colors make your home look modern and bigger. Be sure to compare color swatch samples and select a color which is best suited to everything in your surroundings. (furniture, decorative accents, etc).
Maintain Your Lawn
A lawn is one of the major parts of your home so you must invest your time, efforts, and money in maintenance. If you make sure that your lawn is in its best shape and condition, it is going to enhance the curb appeal of your home. You can simply add a bed of flowers in your lawn and plant some smaller tress you can find at a local home improvement store. It won't only prove to be a beautiful addition but would also indicate that you are a dedicated homeowner who has been keeping everything perfect for all those years.
Hire an Electrician and Plumber
There might a few flaws in your home which you need to fix before selling it. Perhaps the electrical panels are too old or you have water leaks in the bathroom. You can simply hire both the electrician and plumber to be able to address the apparent and hidden issues of your home. It would require some investment but it will eliminate a lot of questions from potential buyers and the back and forth during the negotiation process.
Upgrade Your Appliances
If your appliances are dated and old, consider upgrading them. Stainless is always a great look which a lot of buyers love and the price difference is not too significant when comparing against other finishes. The kitchen is a very important part of a house so the more appealing you can make it, the better it will be.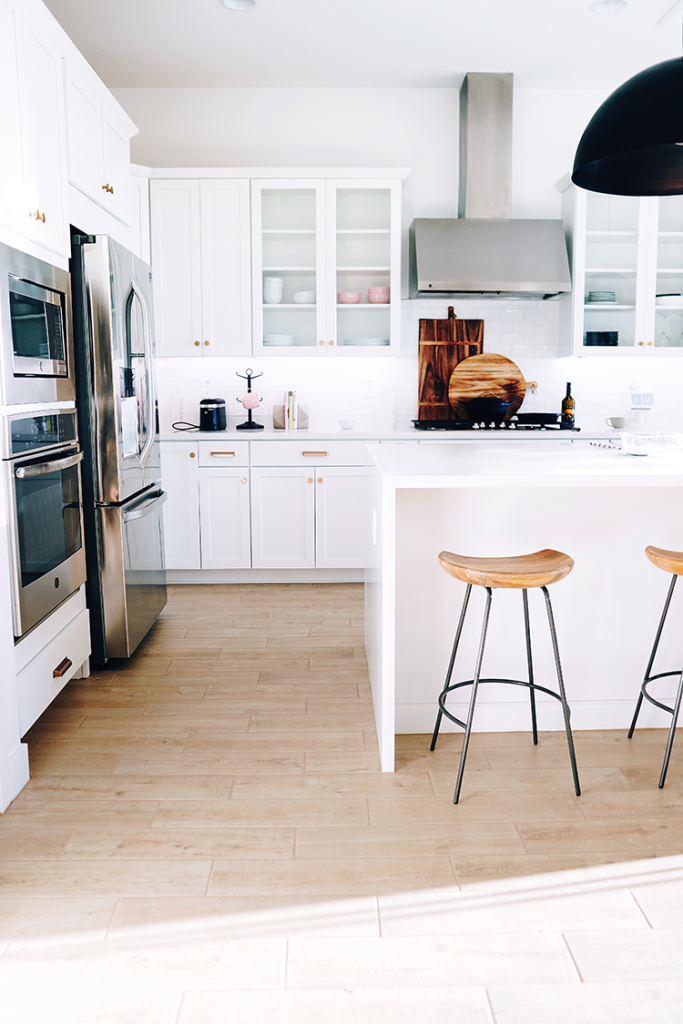 Energy Efficiency
Many people these days are eco-conscious and are looking for ways to lower their utility bills. So, if you make your home energy-efficient, it would be a huge plus which attracts more buyers. Consider a smart thermostat such as Nest, as an upgrade such as this one is relatively inexpensive.
Front Door
The front door of a home should be modern and classic. So, if the door of your home is outdated, you should replace it or give it a fresh coat of paint. Make your door stand out. Consider painting it a brighter color such as a Red to give it a nice pop. The entrance is the very first thing a buyer will see, so by having a clean, crisp door with new accessories, it will make a good impression at showings.
Be sure to talk to a licensed, experienced real estate agent in your area as they understand the market very well and can help offer recommendations on home improvement areas you will need to focus on. If you sell your property by listing it, all these items discussed in the article will be important to evaluate. You should also hire property valuers who will help you determine the value of your property. However, if you need to sell your house fast, without going through the process of putting it on the market, consider getting in touch with an investment company that offers quick closings and purchases properties in as-is condition. Alternatively, you might consider one of these online real estate schools to learn the industry ropes yourself.
Comments
comments