Dutch designer Daan Roosegaarde has unveiled his latest lighting installation, titled Waterlicht, that recreates the aurora borealis above the Netherlands' sky, described by first visitors as "the Northern Light of the Netherlands". From February 26 to March 1st, everyone can experience Waterlight in the flood channel of the river IJssel near Westervoort. Waterlight reveals the invisible artworks of the Netherlands, and will appear throughout the Netherlands in the coming years.
"A combination of awareness and a dreamscape," Roosegaarde explains. "By adding—aside from the latest LED-technology—experience and perception, we create a virtual flood."
The artwork Waterlight consists of wavy lines of light across an area of over 4 acres. Walking on the dike the light lines are perceived as high water, once in the flood channel you find yourself in an underwater world.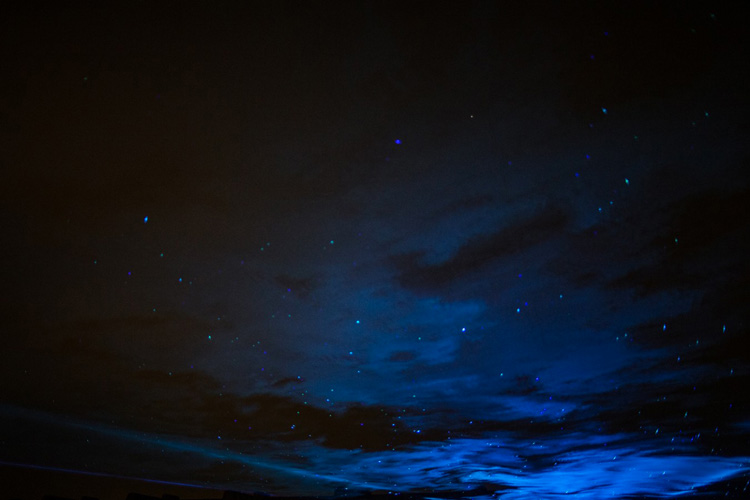 Waterlight can be seen from February 26 to March 1st between 19.30 and 22.00.
Roosegaarde has completed a variety of light-based installations in his home country. Last year, Daan illuminated a bike path with a lighting installation inspired on Vincent van Gogh's painting The Starry Night.
all images © PIM HENDRIKSEN – courtesy of STUDIO ROOSEGAARDE
Comments
comments