Elegant and simple, Purple, a wearable device from Artfact, re-imagines the locket for the 21st Century. It connects wirelessly to your social networks and receives images and messages from friends and family. Purple invites you to take a peek at what's inside, pause from your hectic daily life and smile at a moment you share with the people who matter most.Instead of surfacing notifications from the hundreds of people across all of your social networks, Purple focuses on deepening the connections with the people closest to you.
The locket connects to all major sources like Facebook, Instagram and SMS, but centers the experience on people you pre-select. Purple receives keepsakes only from these pre-selected people, reminding you of the moments that are important to you.
With one simple gesture, you can browse keepsakes, like your favorites, or send a quick photo message to let the people you love know that you are thinking of them.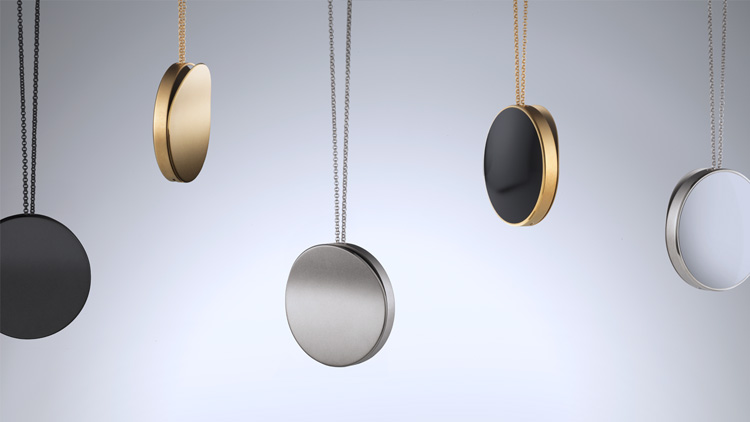 A companion app helps you manage and control your Purple experience, letting you select the people you want to receive keepsakes from, send messages to loved ones or create personalized keepsakes using filters, graphics and effects.
all images courtesy of ARTFACT