As part of the 2015 Cahors June Festival, Paris studio Atelier YokYok created the Les Voûtes Filantes, a site-specific installation within the 16th-century Gothic-style cloister at St Stephen's Cathedral in Cahors, south-west France. At the heart of the cloister of the cathedral, wired and transparent volumes are deployed under the gaze of curious visitors. The strings are stretched between thin metal frames shaped like arches that draw inspiration from different architectural styles.
"Arcs of all origins are linked to one another by a colourful woven structure that performs with light and mystery, revealing a light, dematerialised architecture," explained Atelier Yokyok.
By these suspended Ariadne's threads arranged close together, the rows of strings merge the shapes of the arches and create semi-transparent structures that visitors can use to reach the heart of the cloister, altering their perception of the surrounding space.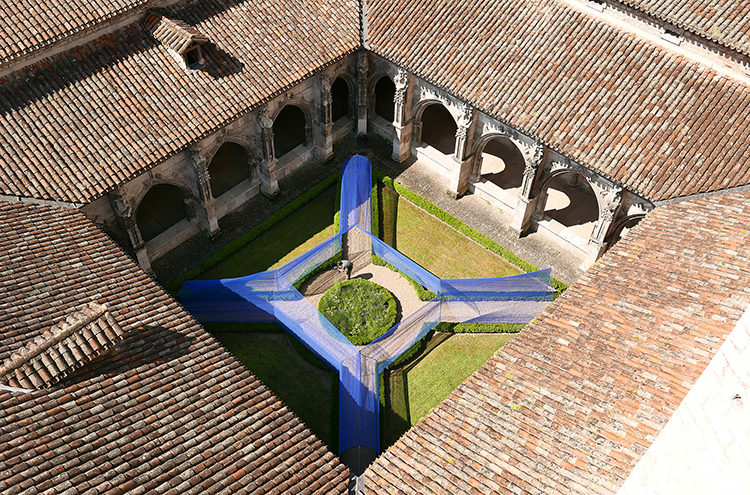 all images courtesy of Atelier YokYok