Istanbul-based Autoban studio has designed the interior of the new international terminal at Baku airport in Azerbaijan. Taking inspiration from Azerbaijani hospitality, Autoban spans the entirety of the terminal's passenger spaces, and includes striking custom-made wooden 'cocoons' that create a sense of welcome and discovery, and opportunities to either meet or retreat.
At Heydar Aliyev, their bespoke furnishings and lighting schemes upend airport typologies, opting for tactile natural materials such as wood, stone and textiles, gently and warmly lit. The cocoons – which vary in size and house an array of cafes, kiosks and other amenities – exist at the convergence of architecture and art, creating an inviting, intriguing landscape within the huge transportation hub that challenges expectations of the airport environment.
Autoban have also conceived, designed and furnished four handsomely appointed 'Salam Lounges' exclusively for business class use, extending the best of their hospitality expertise to these premium passengers.
Spanning 65,000 square metres, more than six million passengers a year are expected to pass through the airport, enjoying Autoban's thoughtful, highly functional and memorable gateway to the country and the wider Caucasus region.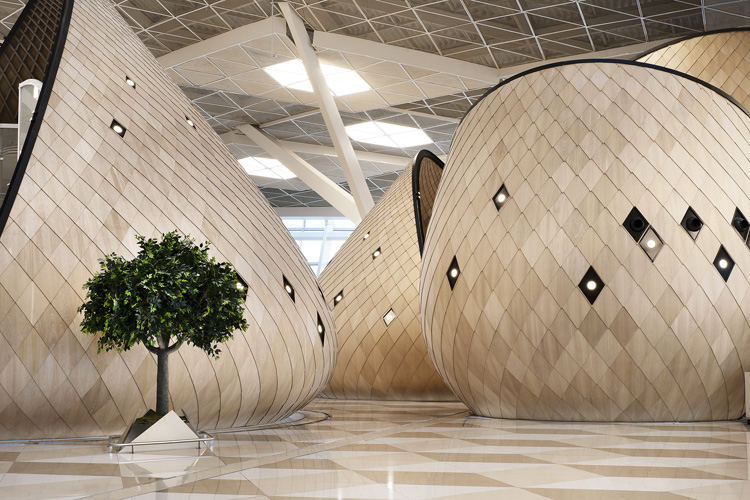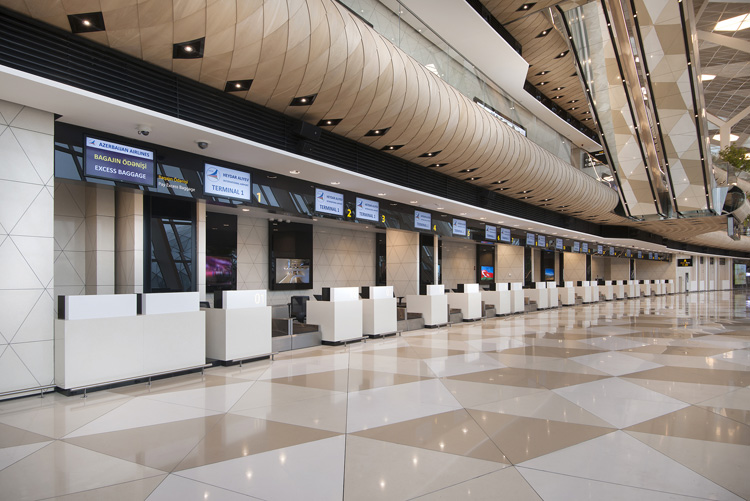 all images © KEREM SANLIMAN