Does a room in your home need an extra range of the wireless network? If yes, then a Wi-Fi extender is exactly what you need. We cannot stress enough how important it is for people working remotely or taking online lectures to have a Wi-Fi connection in every nook and cranny of your home. 
It can get extremely exhausting to keep going to a room that has a stronger range of connections. Imagine moving from one room to another, coming down from the attic, or leaving your quietest corner to work in the living room only because all the other places lie in the dead zone. We understand, it can be a drag, and frankly, quite frustrating too. 
Essentially, Wi-Fi extenders boost your network by receiving the wireless signal from your router. As a result of it, they broadcast the signals to every corner of your home. However, if you already have excellent internet then you may not require a wireless range extender. 
Spectrum, one of the largest internet service providers, makes sure that you get maximum signals in every part of your home. It offers fast-speed internet with amazing downloading speeds. Also, you can save more if you opt for Spectrum Packages which offer cable and internet bundles. Forget experiencing connectivity issues on your official Zoom calls because, with Spectrum, you can enjoy lag-free browsing. 
Check out their deals and packages of internet, cable, and home phones. And if they intrigue you, then we suggest you go for them right away.
Moving forward, considering that your network does not reach you at every corner of your home, we have put together a list of the best Wi-Fi extenders you can get in 2022. 
Now, sit back and let us walk you through each one of them. 
1. TP-Link RE505X
TP-Link RE505X supports faster and more efficient speeds for all the latest current devices with the latest Wi-Fi radios. One of its most attractive factors is the price. This Wi-Fi extender is incredibly affordable which makes it a current favorite of the majority of the users. 
RE505X extenders are increasingly becoming popular. There is absolutely no denial in the fact that they are one of the most demanding extenders in the market. 
Do you want to know the best part? RE505X is highly efficient and powerful as it offers an average download speed that is not lower than 140 Mbps in any part of your home. 
We have all had those days where we were stuck in our rooms to get away from the unwanted guests downstairs. Meanwhile, sadly, our mobile phones could not get any signals for us to browse through social media platforms. This is why RE505X provides you with enough download speed to make any HD video calls, stream movies or upload large files, even if you are in the farthest room of your home. 
On the whole, this is a pretty decent deal overall. RE505X boosts the speed massively at one of the most cost-effective prices for all those who are looking for an extender that works under their budget.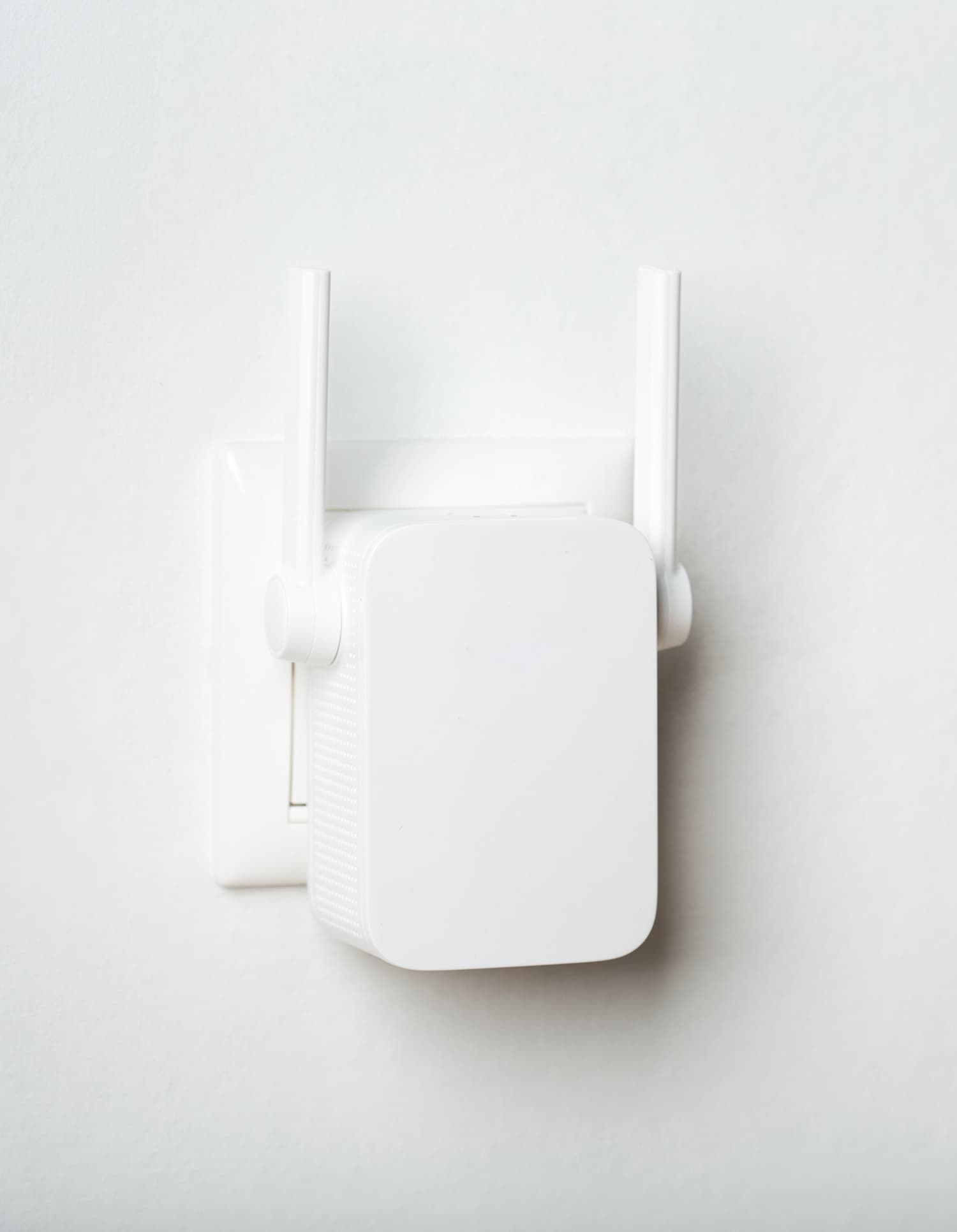 2. TP-Link RE650 AC2600
RE650 offers good performance along with an impressive interface. It comes with a convenient plug-in design and provides a range of up to 75 feet. That is quite massive and powerful. You may find the plug-in unit large as it can block adjacent outlets; however, apart from that, you will surely be impressed with its performance and extremely easy way to install the design. 
This Wi-Fi extender works great with large homes as it has four external antennas and dual-band wireless-AC support. You also have the option to set up TP-Link's Tether apps and monitor your network. This way, you can have the advanced setting and all the security tools at your fingertips simply when you install the app on your phone or tablet. 
The device may deliver a good range throughout the home and provides the users a way to keep an eye on the device via Tether apps but still, its high price can put off many people. Currently available at $125 (the price may vary depending on the retailer), this extender is considered one of the most expensive ones. 
Its price might just be the only thing that you can hold against it. Other than that, this extender offers excellent performance and delivers fast speed to all the dead zones.
3. TP-Link RE220
Are you looking for one of the least expensive range extenders? TP-Link RE220 is the answer. This WiFi extender is reliable, easy to use, and super-fast, and the plus point is; it works perfectly with almost every Wi-Fi router. 
All you need to do is plug this extender in and press the WPS button so that it can catch the signals from your network and start broadcasting its networks on the 2.4 and 5GHz bands to the farthest rooms of your home. The speed remains consistent during all times of the day. So, now you can say goodbye to your worries of suddenly not being able to catch the signals. 
With working remotely and also looking after kids at home so they could take their classes properly, we understand that it could get quite overwhelming at times. That sort of made all of us wish to have one quiet space to ourselves where we could sit, relax and watch Netflix. 
With this extender, you can go sit in your basement, make a proper comfortable space of your own and watch Netflix with the same speed you can get near the router by simply plugging-in this extender. 
Every one of us wants to pay as little as possible to simply get the job done. This is why RE220 is becoming everyone's favorite as it offers good performance at one of the most affordable prices.
4. Rock Space AC1200

 
You might want to give this Wi-Fi extender a chance if you are looking for a decent speed that works for townhouses. It has a good Wi-Fi performance and a simple setup. You can trust this extender to provide you with Wi-Fi signals out to your patio.
Rock Space has adjustable antennas with a convenient plug-in design. The setup only requires a few minutes and then you can have the network range that works well between floors and from one room to another. 
All in all, Rock Space can be considered a good choice for buildings with multiple floors or townhouses, however, it does not have advanced customization options as it is only for basic Wi-Fi. 
Final Verdict
With the new variant of Coronavirus coming after every six months, the chances of lockdown start to resurface quite so often. This also gives birth to our worries of wireless signals that can reach every corner of our home. 
The above-mentioned Wi-Fi extenders provide excellent performance with their blazing speed. In addition to this, some of the aforementioned extenders are even cost-effective so you don't have to empty your wallets only to get the signals in every corner of your home.