One of the largest bicycle parking garages in the Netherlands has been built underneath the Koningin Julianaplein in The Hague, right in front of the Central Station. Silo developed a powerful spatial concept that transforms parking your bike into a museum-like experience. The project provides space for approximately 8,000 bicycles and rental bikes within a safe and secure environment.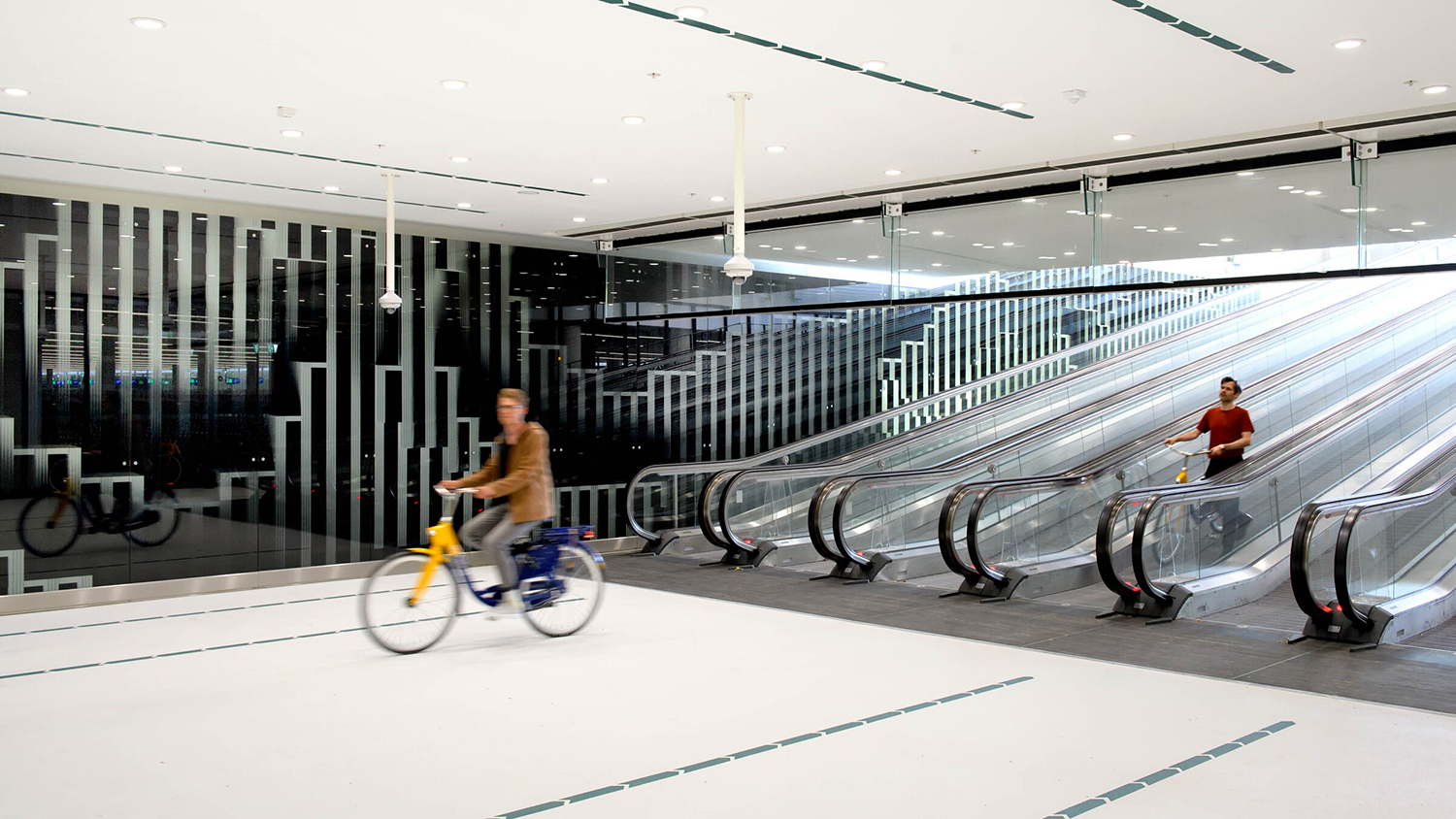 Designed in collaboration with Studio Marsman, the project serves as an essential link in The Hague's urban mobility network. "The integrated application of light and spatial identity makes the facility appear more spacious," explains Rene Toneman, creative director at Silo. "Moreover, the visual interventions supports the intuitive orientation, making it easier to find back your bike at the end of the day."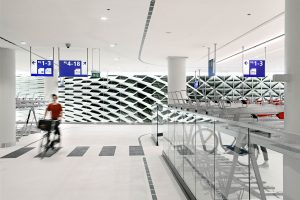 The past, present and future architecture of The Hague forms the basis for one continuous image on the entire light wall that encloses the parking facility. Facade elements of iconic buildings are subtly woven together into an awe-inspiring urban landscape; a luminous metamorphosis inspired by the works of Dutch graphic artist M.C. Escher. As you cycle past it, you experience the city's skyline in one smooth movement. With more time, you can explore all individual referenced buildings.