Designed by Italian firm Diorama, BIT – Bloom In Town is a tropical oasis in the heart of Molfetta. The design team has transformed an ancient stone building into a mixology bar and an international-cuisine restaurant divided into three distinct environments, with different sizes, furnishing and reception typologies.
Brushed brass surfaces, greyish sheet panels concealed in emerald green, rattan furnishings and botanical details are the key elements of the interior design. The main room houses a counter of ten meters in front of a fifth in black and brass metal. The "jungalow" atmosphere is complemented by wallpapers and fabrics inspired by the plant and animal world, combined with the black and white optical and neon pattern made on request.
Inspired by the Havana alleys, the second space is more compressed and gathered, with a more informal touch. The third room pays a tribute to the local traditions, with stone vaults and rich vegetation accompanied by peculiar mirrors, ornamental plates, large themed prints, lamps and souvenirs from around the world. All the furnishings were made by local craftsmen, and by reusing traditional objects such as the "fiscoli", old coconut-fiber disks used for the olive-pressing, and here transformed into large lamp shades.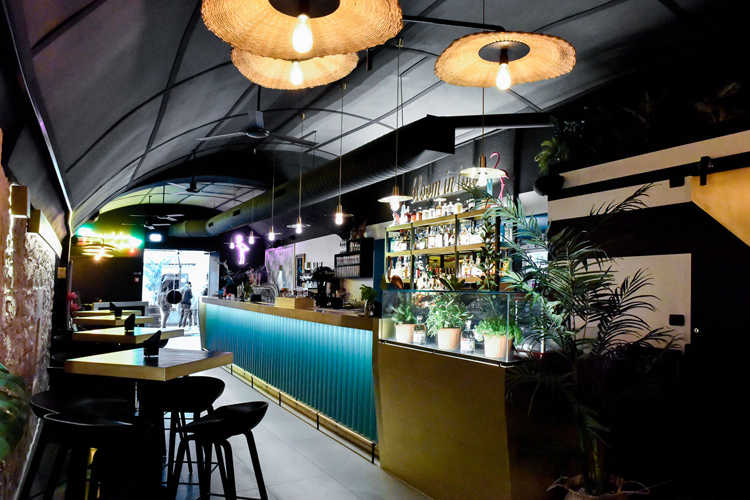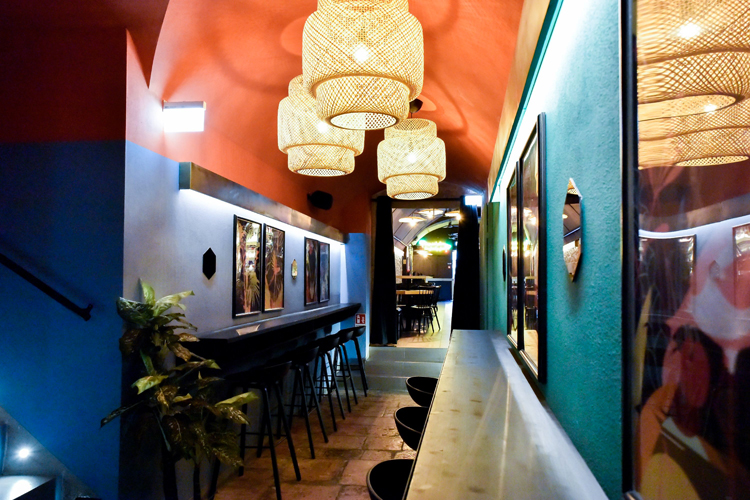 all images © Annamaria La Mastra