Two former churches in the Netherlands have been reimagined as a temporary home for travelers, locals and artists alike. Located in Utrecht and Amsterdam, BUNK is a place where those who wander will start to wonder, triggered by true art, social events, honest food and sincere smiles. Where comfort and design are available to everyone, without the need for deep pockets. Where you can feel free to be your wonderfully weird self as you play your part in stories you carry with you forever.
BUNK bridges the gap between hotels and hostels by combining affordable luxury rooms and smartly designed private pods. Is it a hotel with hostel prices (starting at €24 a night), or a hostel with the luxury of a hotel? You should check it out for yourself.
Whether you book the biggest room or just a single-but-still-large private pod; you'll always get the full BUNK treatment. Luxury bathrooms, soft supersized beds and fluffy towels are included. So are helpful hosts, 24/7 security and free, furiously fast wireless internet, with power outlets and USB sockets tucked almost everywhere.
While the rooms differ in size, privacy and budget, every interior design embraces the church's quirks. "In the design to convert the churches BUNK has tried to reuse old church materials as much as possible," says founder Robin Hagedoorn. "For instance, in the middle of BUNK Utrecht a big block has been created in which bar, kitchen and rooms are built. The panelling on this block is made out of the original church benches. Other characteristic elements like the gallery, church windows and the Quellhorst organ built in 1813 have been incorporated into the design. The organ is a true piece of art and is still fully functional."
Those who wander and like to wonder will also have a great time at BUNK Amsterdam. "With love for the historical significance a truly surprising design has been created that sparks the creative mind," says Hagedoorn. "White blocks containing the hotel rooms float in the old church atrium. Discovering the building is a true adventure. Will you find the secret staircase? Will you dance the night away in probably the smallest rave club in the country? And who will be the artist-in-residence while you are there? There is only one way to find out."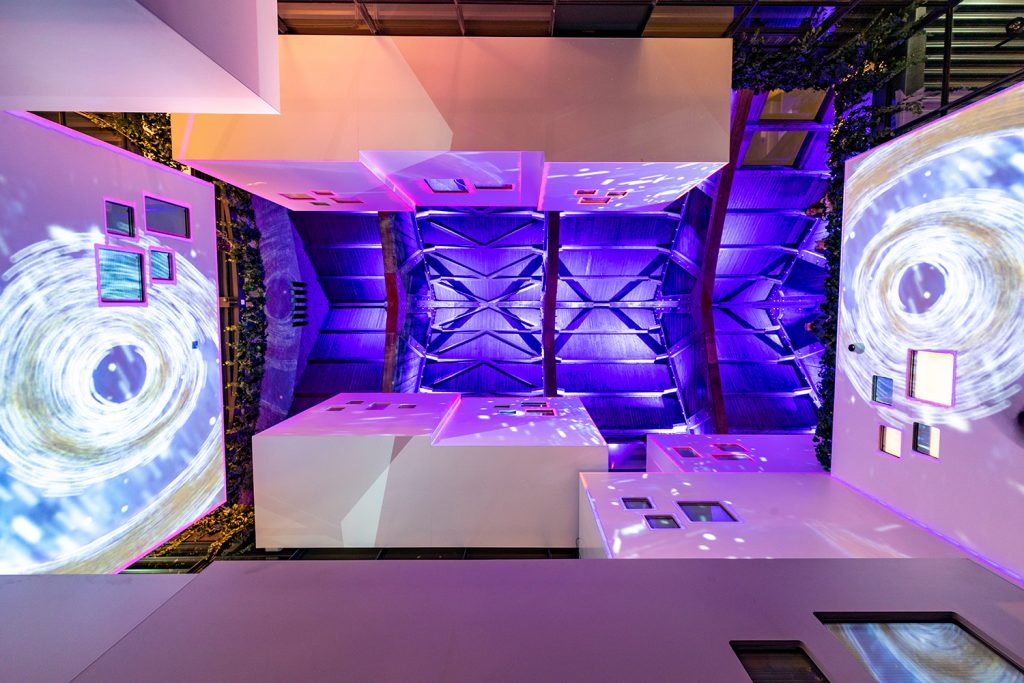 At both locations, you're invited to enjoy the high ceilings, ancient organs, open terraces, a dash of history, sweeping canal views and airy loft spaces. BUNK hosts inclusive social events, which are always free, in their sustainable restaurants and other communal spaces. The aim of BUNK was to redefine hospitality by creating places for communal wonderment. They might very well have succeeded.
Opened in February before the COVID-19 crisis became globally widespread, Bunk is temporarily closed due to the pandemic until 1 June 2020.