Answering a phone call might seem simple, but dealing with customer service calls correctly requires skill. Handling customer calls can take up a significant portion of your day. It also distracts you from more important business tasks related to your product or service. 
However, each customer call is a chance to expand your loyal client base and get new leads. In an effort to strike a balance between business goals and customer service, modern companies often opt for outsourced answering services. 
Outsourced phone answering services have come a long way in the last few years. Once an expensive investment, today they're the ideal solution for modern businesses. The decision to hand over this service to an outside partner may, however, be daunting. For those who feel the same, keep reading.
What Is an Outsourced Telephone Answering Service?
A telephone answering service is an outsourced solution for businesses. A team of highly trained professionals takes responsibility for answering inbound calls on your firm's behalf. Therefore, an outsourced phone answering service agent assumes the role of a virtual receptionist.
The service implies the following processes that are performed by an outsourcing team:
Answering or transferring calls;

Managing orders;

Scheduling appointments;

Taking messages;

Handling escalations;

Providing support.
The Risks of an Outsourced Telephone Answering Service
An outsourced telephone answering service opens many doors for modern businesses. However, there are always two sides of the same coin, which is why it's crucial to carefully consider all the sides of outsourcing. 
Let's start with the risks that may arise when outsourcing to a third-party vendor:
Less direct management of the service
Having a telephone answering service outsourced to a reliable partner is great, but if you're not actively involved in the process from the start, your business expectations might not be fulfilled at all.
Insufficient communication 
Communication is key in every aspect of the business. Companies that neglect the power of proper communication between an outsourced team and an in-house staff are playing with fire. Both teams have to be on the same page to make outsourcing work.
Less call quality control
The main risk is that you may not receive the service quality you wish for. Thus, it's crucial to discuss all the details with an outsourcing company upfront. 
Rule number one for a successful partnership with an outsourcing provider is to broach the issue carefully with your existing consultants. An outside team should never disrupt the corporate culture and mindset you've been building for years. Your employees might feel replaced, and this will negatively impact the general workflow in the firm.  
Make sure your outsourcing partner meets all your security requirements because your customers' safety is a top priority for both parties.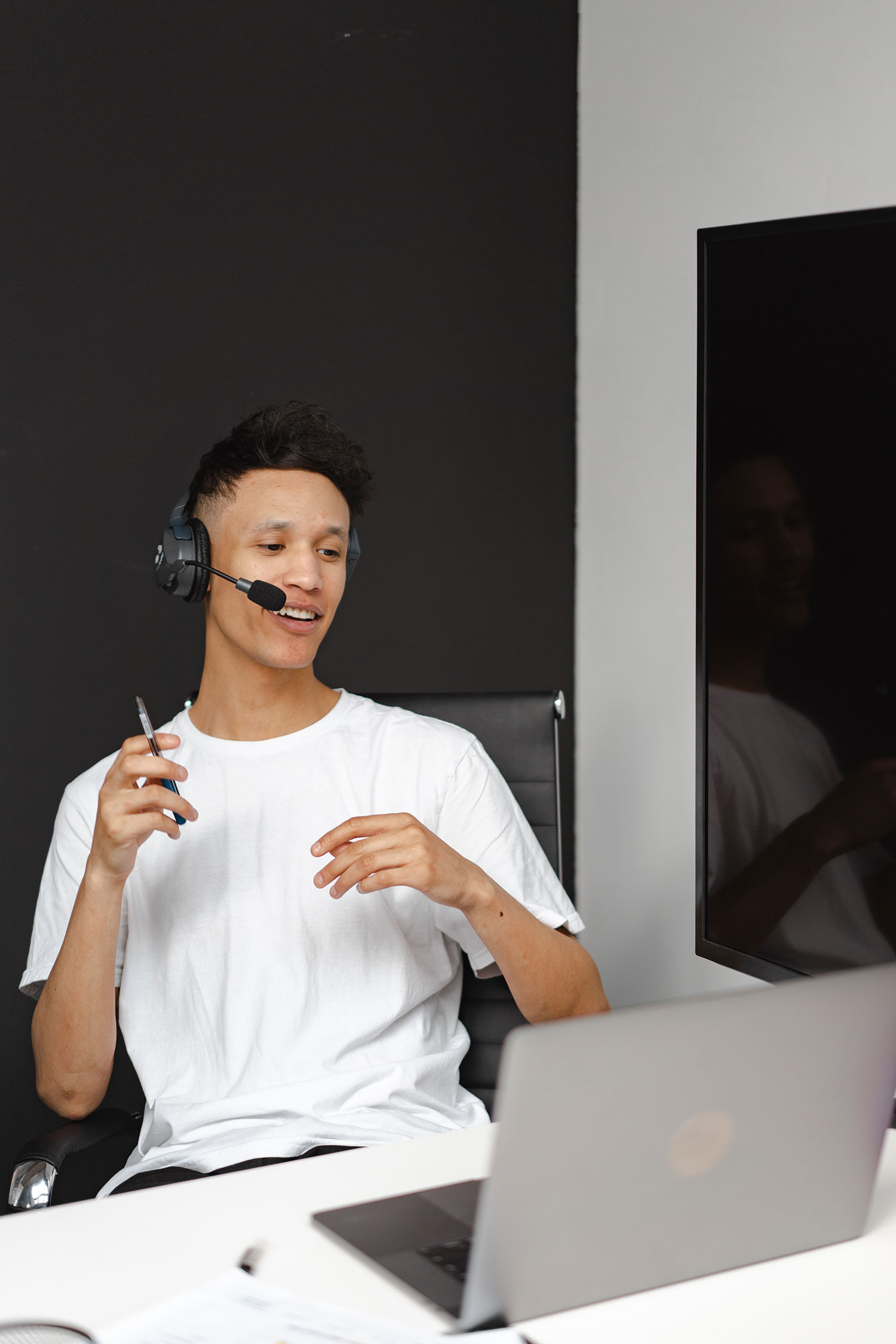 The Benefits of an Outsourced Phone Answering Service
The risks of outsourcing your phone answering service might cloud the issue at first. However, if you look at the other side of the coin, you will realize that you can avoid all the cons of outsourcing by finding the right partner. Because only with the right outsourcing company can you achieve the following results:
Arm yourself with expert support
Finding a trustworthy outsourcing partner for your telephone answering service means enlisting the professional support of trained specialists who deal with customer calls daily. A good outsourcing company knows how to welcome your clients and turn them into potential leads. 
Cut your operational costs
It's no longer a secret that outsourcing is a great way to save your business expenses. The main reason is that companies pay for a single service instead of hiring, training, and maintaining a full-time employee. 
Improve the flexibility of your service
Flexibility is what makes your company stand out. Outsourcing your phone answering service scales your business and key resources to respond to a dynamic business environment. With an outsourced solution, your company is all set to meet ever-changing customer demands and challenging marketing expectations.
Handle customer calls after hours
An outsourcing solution enables your service to run 24/7, regardless of your standard business hours.
Prioritize your core business strategy 
While an outsourcing team handles your phone answering service, the rest of the in-house staff can focus on more critical duties and work hard to achieve the desired results. 
Tackling an Outsourced Answering Service: Becoming an Industry Leader
When a company outsources to third-party business, it automatically trusts the service to a team of experts who can:
Handle calls; 

Take messages; 

And carry out specific business processes in real time. 
Finding the ideal way to manage customer calls with a reliable outsourcing phone answering service boosts customer satisfaction. What's more, it's a profitable and time-saving solution for businesses that simplifies their phone answering services instantly.
As a result, organizations that outsource their telephone answering service can save time and money while improving service delivery. In today's business world, such possibilities give companies an edge over their competitors.