Nestled in the Brazilian hills near Rio de Janeiro, Studio Arthur Casas has conceived Casa AL, a three-story property that offers panoramic views of Rio's stunning landscape. Located in Joá, a mostly residential district in Rio de Janeiro, the sloping plot of land did not have a direct sea view, which intrigued the client.
The solution was to raise the entrance, the living and recreational areas, and the swimming pool to the second storey, leaving the guest rooms and the utility room on the first storey, which is surrounded by a green garden.
To best enjoy the scenery, large glass panels slide inside the walls, integrating the living room and the terrace into one space. "There are times when this view is just breathtaking, so the living areas needed to be all aligned to make the most of that. These enormous spans enhance the sensation of the residence's scale; however, as a rule, our designs have the same dimensions of a conventional building," says Arthur Casas.
Just as receiving guests was important, the privacy of the private rooms was essential. A smaller third storey houses the master suite and the home office, both facing the horizon.
As for the materials used, the quest to blend them into the scenery resulted in the use of wood and stone. Inside Brazilian furniture mingles with handpicked international pieces.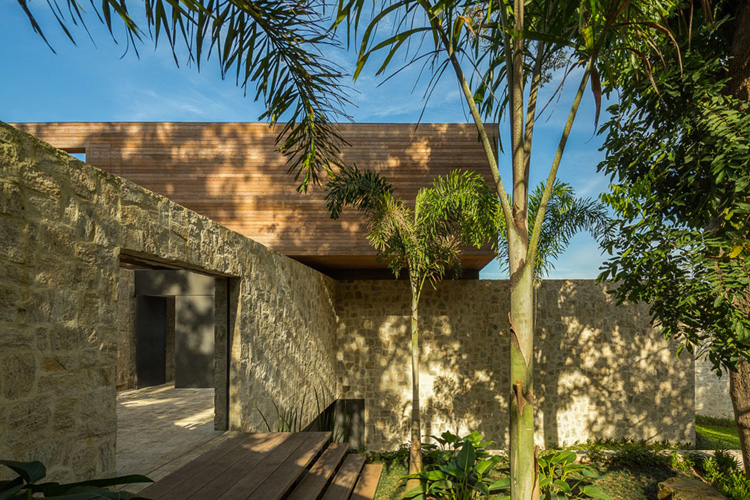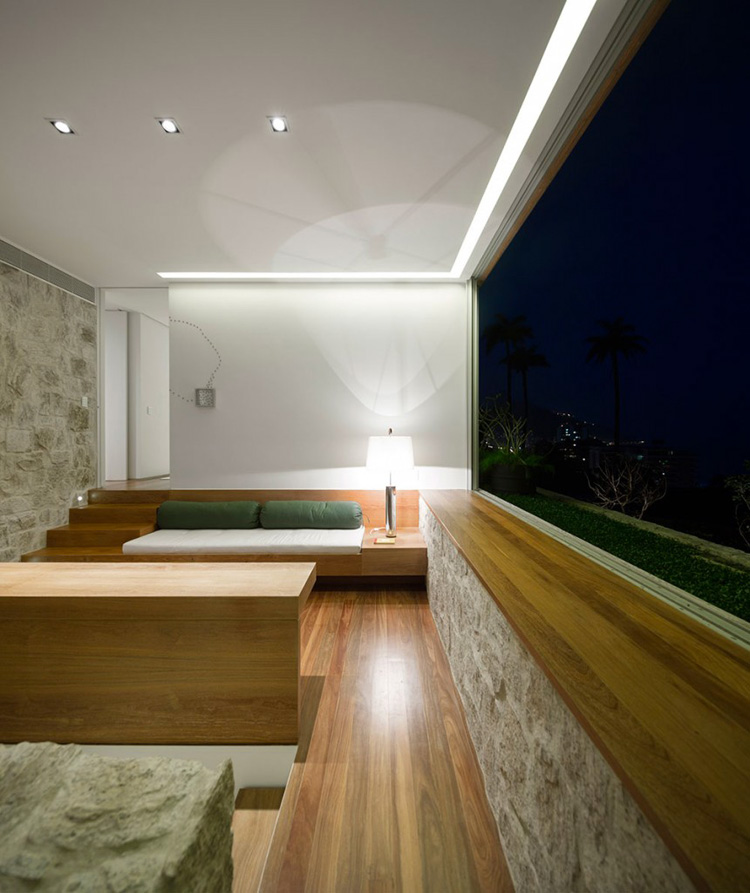 all images © FERNANDO GUERRA | FG+SG