Known for their online store for over 5 years, C'est Beau finally opens the doors to their very first concept-store on Mont-Royal Avenue in Montreal designed by local design firm obiekt.
Its founders envisioned a space where all furniture was designed and manufactured in Quebec, in line with the company's philosophy.
As you approach the address, you quickly notice the pine tree logo cut out of a long cream- coloured sign, which also contains the brand's name in its original handwritten font. The store's interior glows through its entirely glazed façade, with its immaculate white walls and contrasting rough concrete floor and structural beam.
Inside, we can find a meticulously curated selection of products all made by local artisans. The shop's layout was designed according to the various categories offered: a spacious table at the center of the room for kitchen items, a series of frosted shelves for care products, a variety of arch-shaped mirrors for jewellery, a living room area with a velvet couch and long shelves for books and magazines as well as a few round shelves at the entrance displaying the selected featured items.
Contrasted with some unique color-mass pieces, the pure white scenery of the room is the perfect backdrop for the beautiful objects displayed. The all-black counter stands out in this environment not only with its colour but also with the textures found in the stained wooden rods and natural marble countertop. Finally, a variety of hanging plants lower the high ceilings in certain areas while adding liveliness and colour to the decor.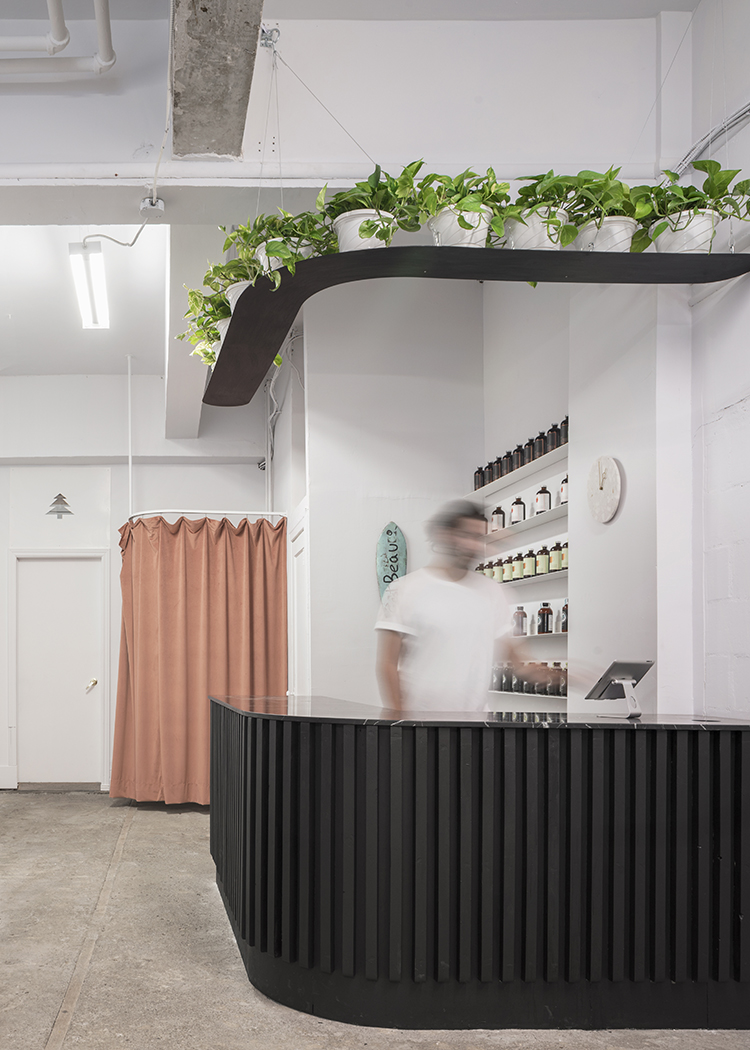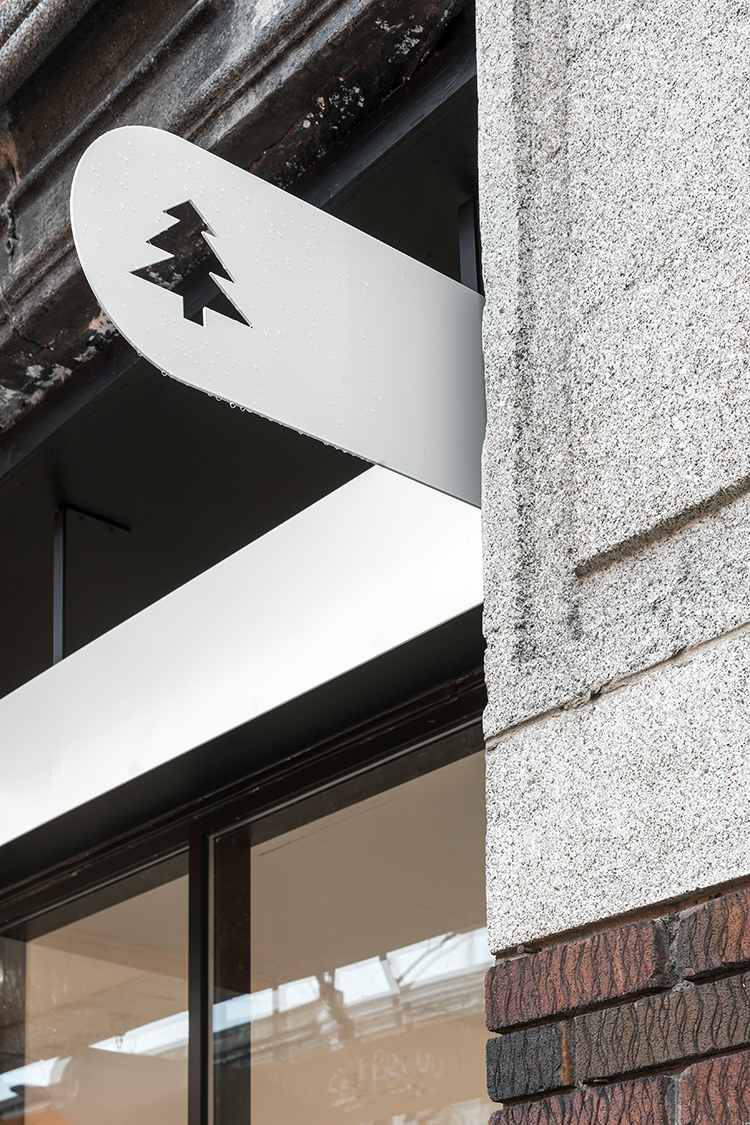 all images © Jack Jerome