For the Pavilion of Iceland at the Venice Art Biennale 2019, artist Shoplifter / Hrafnhildur Arnardóttir has transformed a warehouse in the island of Giudecca into an immersive, cavernous environment where color, sound, and irresistible textures guide the visitors through a journey that aims to heighten their senses and awareness. 
Chromo Sapiens is a visceral work: it evokes one's desire to return to nature in a modern culture that is overwhelmed by artificial matters. Accompanied by a specially commissioned sound work by the Icelandic metal band HAM, the installation alludes to organic structures that range from the microscopic to the largest scales of natural forms, as the visitor is enveloped in a psychedelic and surreal experience.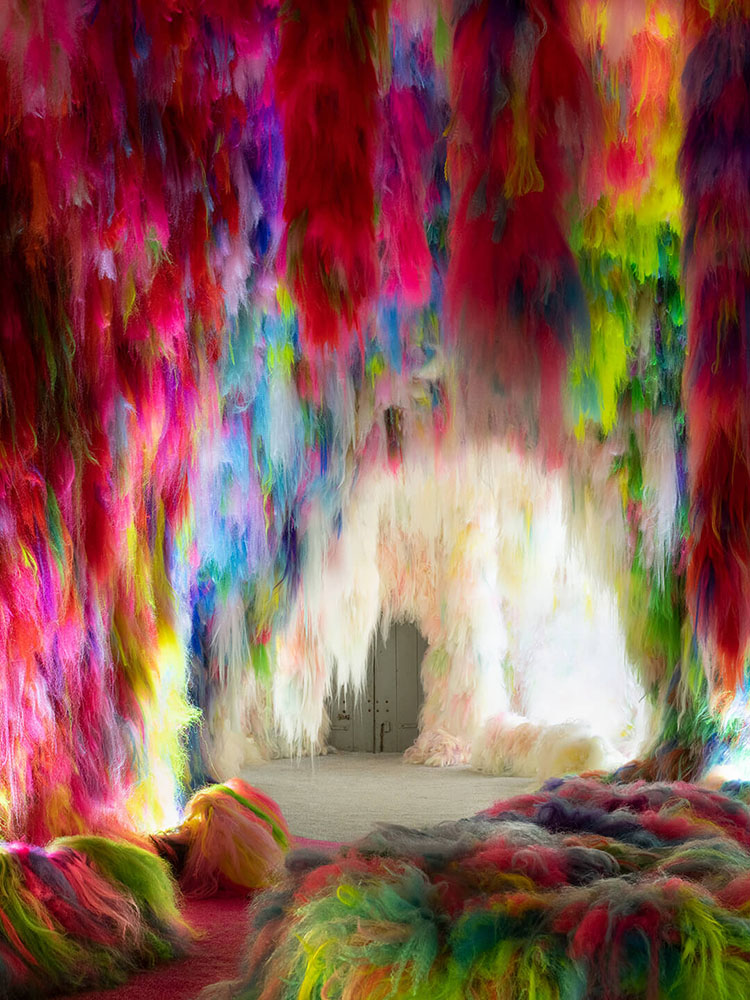 The Icelandic artist has created a series of distinct chambers, starting from Primal Opus, a dark space within which traces of neon light escape. An alien place inhabited by visceral sounds, whose energy recalls the echo of volcanoes. Following these initial telluric shocks, we come to Astral Gloria, a high space in which this time the fluorescent colors envelop not only the mind but the entire body. Transported by the psychedelic explosion of color, we arrive at Opium Natura, in which the pastel shades of the soft masses of hair and an enveloping light caress our senses.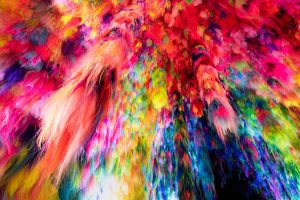 Shoplifter's oeuvre sits in the realm between visual arts, performance and design, and is anchored in a fascination with pop culture and mass production as much as in her homeland's Nordic culture, its folk art, crafts and textiles. The artist explores society's obsession with beautification juxtaposed with its fascination with the grotesque. Shoplifter's installations oscillate between the extremes of being alluring and seductive, yet eerie and disturbing. 
"Shoplifter has developed unique ways of working with textiles in space to critical acclaim and tremendous public appreciation," explains Birta Guðjónsdóttir, curatorIcelandiccelandic pavilion. "It is indeed exciting to see our continuing collaboration take us to venice where she mounts her largest installation to date, a site-specific emotive and contemplative experience. One enters the pavilion as Homo Sapiens and exits as Chromo Sapiens."