Rotterdam-based firm Studio Maks has presented during the Milan Design Week last month in the Ventura Lambrate district the 'Cloud Table', an 'endless' desk that features built-in wireless phone charging pads and WiFi signal enhancers.
With this 70 m2 table Studio Maks aims to create a landscape rather than furniture, a social place for people to meet and exchange information.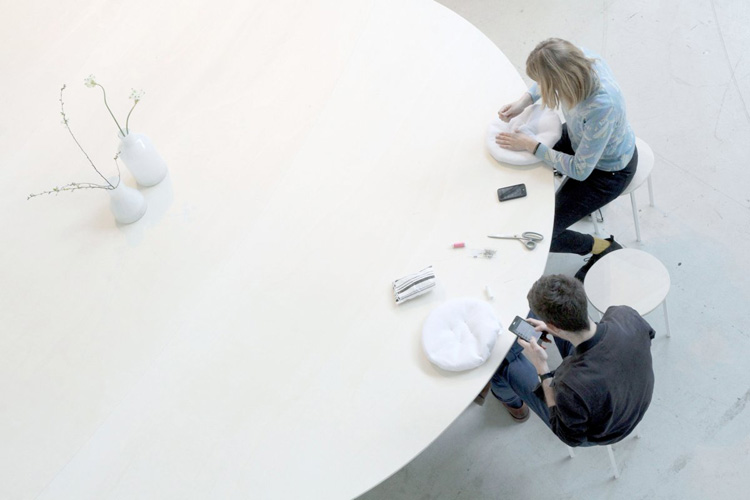 The table exceeds the scale of common furniture design; it creates architectural space. At the same time this light and elegantly crafted table contains integrated media technologies that allow people to connect beyond the physical space; on a virtual scale.
Cloud table was produced by Dutch firm Fiction Factory and supported by Creative Industries Fund NL.