Inspired by architectural legacy of Barcelona's mercantile past, Interior design studio Lázaro Rosa-Violán has designed the new Cotton House Hotel in the district of Eixample. The Cotton House Hotel stands imposingly on the site of the former headquarters of the Cotton Textile Foundation "Fundación Textil Algodonera", an emblematic 19th-century building in the neoclassical style which is a landmark in the city of Barcelona.
The refurbishment project has taken great care to maintain and recover all the original elements of the building. Acclaimed interior designer Lázaro Rosa-Violán was commissioned with the project and has done a marvellous job, reflecting a contemporary and sophisticated style which at the same time incorporates all the functionalities needed to assure the luxury level of service and comfort that Cotton House Hotel's guests deserve.
The original elements of the building have been conserved, such as the imposing marble staircase, delicate parquet and boiserie embellishing ceilings, floors and walls in some of the rooms. Also the famous spiral staircase built in 1957, the main feature of which is that it is not supported on the floor below, but is suspended from the metal frame of the upper floor, to give a light and airy aspect. At the same time, all the facilities of the building have been completely replaced, resulting in a distinguished setting full of history, yet modern and comfortable at the same time.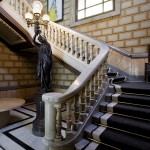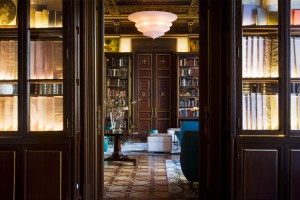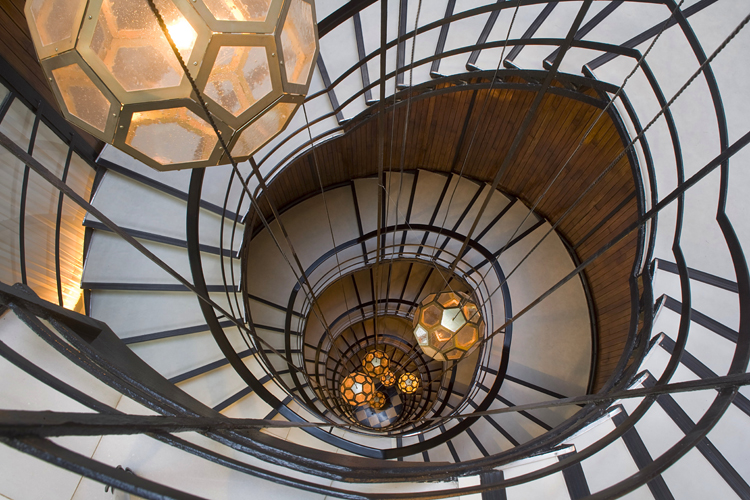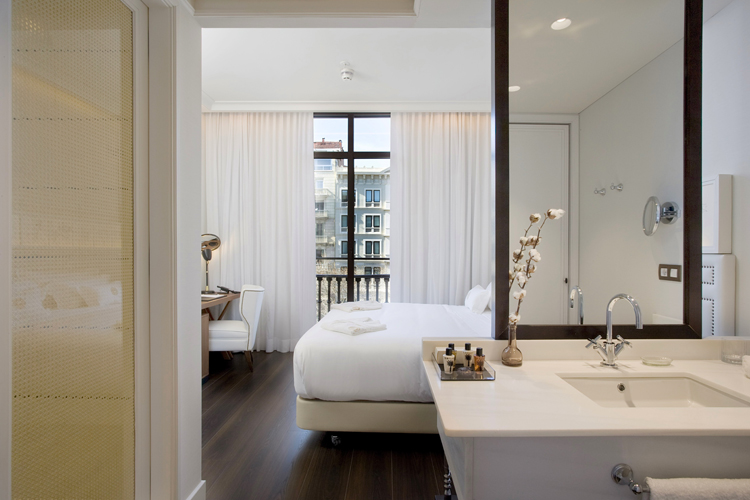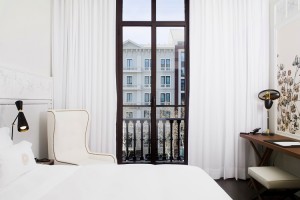 all images © Meritxell Arjalaguer