Your office space can reflect a lot about the whole culture of your business. A creative office space spreads a lot of positivity all around. It brings out the zeal in you and gives you good vibes so that you feel motivated at work. Looking for ideas to design your manager's office space like a pro? Especially, do you get inspired by the offices spaces of Dumbledore from Harry Potter or Mr Burns from the Simpsons (#OnScreenOffices)? So, if you are planning to design office space for your boss similar to that as you see on screen, it is very important to keep in mind about their likes and dislikes before you plan it out. Utilizing the space in a right way and adding creativity to it is not always an easy task. Some of the most effective tips to design the office of your boss is as follows.
Go for high-quality ergonomic furniture
It is very important to go for furniture options that are sturdy and also comfortable at the same time. Go for furniture options that serve more than one purpose, made of high-quality wood or plywood and gives a positive fun look to an existing space. Furniture At Work offers you a range of high-quality office furniture that can cater to your varied needs. It is a perfect value for money as they go out of their way to provide you the best deals.
Add a bit of greenery
If your boss is always in love with greens, it is time for you to introduce a splash of greenery all around his cabin. You can go for small potted plants or add a touch of greenery on the office desk. A small plant or an interesting bloom at one corner of the cabin will always touch his heart. Smell of fresh flowers in a flower vase is also a great idea to spruce up a boring space.
Keep in mind about the storage quotient
The storage area of your boss's cabin is something that you need to pay a close attention to. You need to place your cabinets and also go for tables that has more of drawers to it. If you are looking for more of brownie points go for embedded storage systems like filing cabinets and drawers. Storage pedestals and horizontal filing cabinets are always a great idea to reduce clutter at office.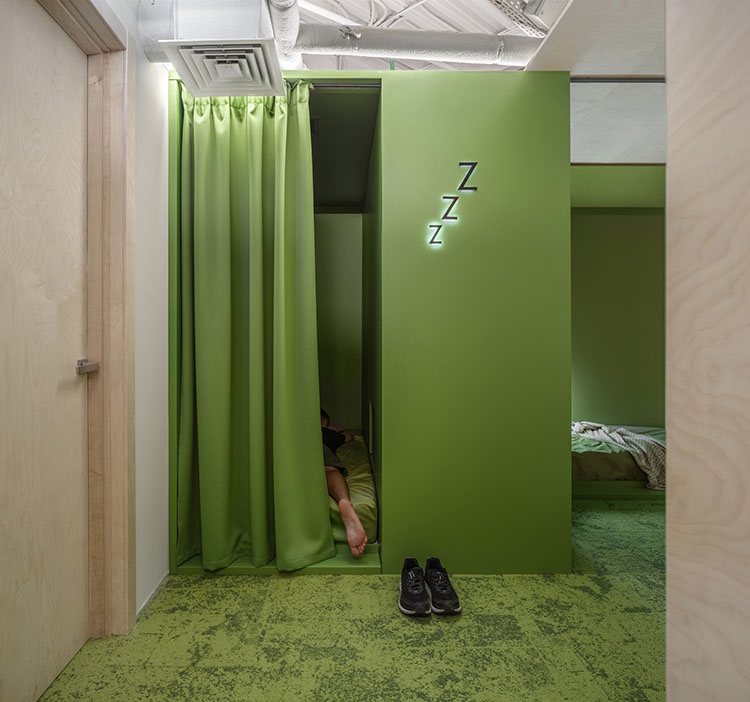 Play with the right pop of colors
Do not make a space too boring with one single color or too colorful at the same time. Go for the right balance of colors to make your space look interesting and also productive at the same time. The right pattern, color and even a sheen of paint can really affect how one works. So, pick up a decent primary color along with a feature and accent color to paint your boss's cabin in an interesting way.
in the images (Grammarly Office / balbek bureau)