Swiss firm Evolution Design has turned this stunning chapel into a spacious self-catering holiday cottage for up to seven guests. Set in the very best walking area of the beautiful North Pennines, just a short walk from the famous High Force Waterfall, UK, this unique holiday home has a large and fully equipped kitchen, a cosy living room, four comfortable bedrooms, two en-suits and a luxurious family bathroom.
As the existing building was in a poor state of disrepair and had been vacant for many years, the aim of the reconstruction project was to bring this unique property back to life and to enable visitors to appreciate the history and local architecture while providing a beautiful environment to explore the surround countryside and its vast range of activities.
"One of the main elements of the Chapel is the Gothic style arched windows that elegantly frame the beautiful views and allow the space to fill with light. Before the mezzanine floor could be considered we had to ensure that the new ceiling line would not obstruct any of the windows," says designer Paul King.
The new mezzanine floor allowed for planning of three bedrooms upstairs and the kitchen / dining area, the living room, the bathroom and the fourth bedroom on the ground floor. "Our approach was to provide solutions that answered the brief, but did not alter the historic details or essence of the Chapel. The main hall was the core element that gives the Chapel its feel of space and with its detailed simplicity it became the heart of the proposed design," says Paul King.
Modern, stylish and yet in the context of the location and its history – these were the main criteria for designing the interior of the new holiday cottage. "We wanted to create a space that was modern and yet had a traditional language that would complement the historic nature of the Chapel and appeal to a wide range of guests. This was reflected in our choice of furniture and finishes," explains designer Paul King. "All materials and design had been considered in the context of the character and appearance of the existing building and the Teesdale vernacular. Traditional materials were proposed to ensure the scheme respects the character of the landscape and the existing buildings."
Being located in the very heart of the Upper Teesdale, the Chapel is a perfect location for unforgettable holidays spent walking, cycling, climbing, fishing or just relaxing with a book and a glass of wine in front of the log burner. Set high on the rolling hills, the Chapel offers peace and quiet, yet Middleton-in-Teesdale with shops, restaurants and pubs is just a few minutes drive away.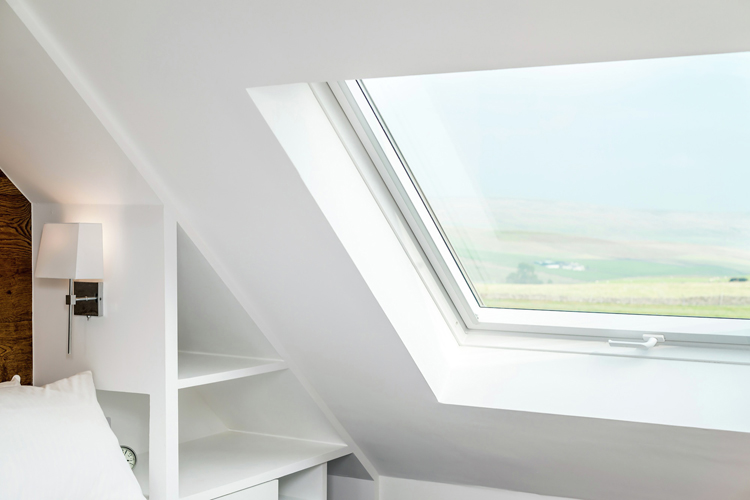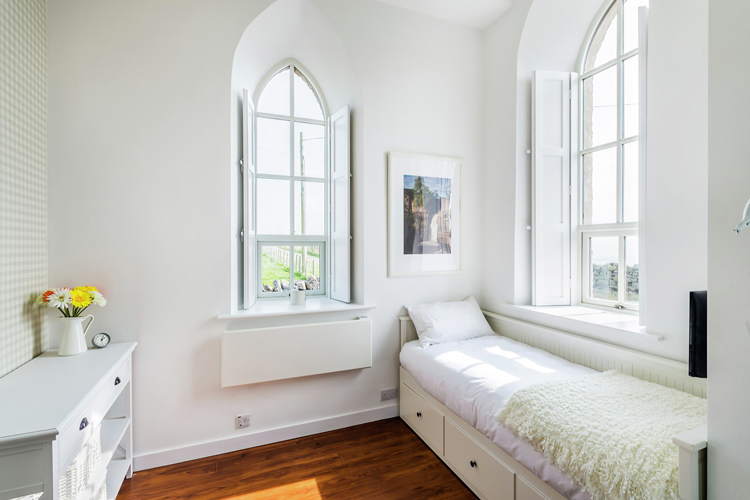 all images © Chris Humphreys