Front-end developers play a crucial role in orchestrating a visitor's experience through client-side design considerations. They bridge the gap between a company vision and the client's expectations by delivering comprehensive front-end solutions. If you are reading this article, I'm sure you already know the importance of investing in a professional front-end developer, the benefits they bring as well as why you should opt for an agency over freelancers when it comes to web development.
So what's next? Once you have chosen the agency route, the next step is to analyze the factors that can help you select the best front-end development agency as per your requirements. Let's get started, shall we?
Factors That Would Help You Choose the Best Front-End Development Agency
Check off these factors from your list to land your dream agency because a good partnership is a stepping stone to your long term business success.
Experience Matters
This is the most important criteria to consider before you choose a Front-End Development agency. Choose an agency that is an experienced and established player in its niche. The company should be a well-established one with a good track record of delivering top-quality results. It should be backed by a team of highly experienced and skilled professionals who are experts in their field. Some key questions to ask before you narrow down on an agency are:
How long has the service provider been in business?
How many projects are under their name?
What kind of clients have they served?
Are they a registered agency/company?
What is their track record?
Look for Developer Support
When you are in the lookout of a front-end development, you should personally verify whether the developer is capable and will be available for support later on. It's imperative to get a hold of their contact details (phone numbers over email ids) and look for shorter turnaround times.  
A great agency is the one that offers unwavering support both in terms of customer service as well as training. The agency should provide 24/7 developer support in case of emergencies. Make sure the agency offers pre and post-development support. Timely fixing of bugs, resolving queries, local timezone support, quick turnaround time without compromising on quality are some of the things to look for in a front-end development agency.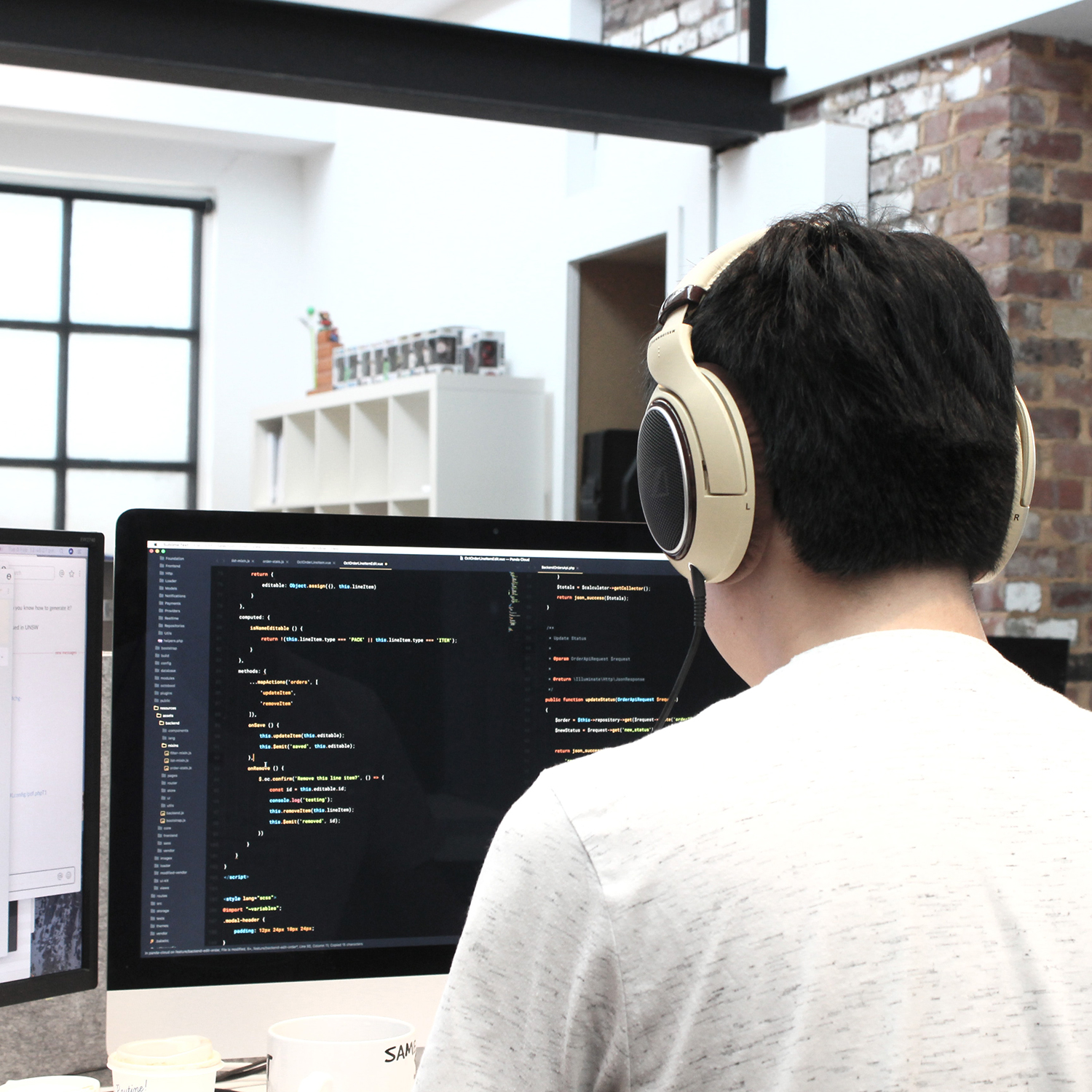 Technical Competence
Front-end development is a domain which demands analytical and adaptive approach. It is imperative to choose an agency which is backed by a team of dedicated front-end developers who love digging about the latest trends, updates and practices. Do your research well and choose accordingly. 
Check the Company's Standing in the Industry

 
The best way to find out about an IT company competence is through reviews and ratings from their ex-clients. To do that, you can use the Clutch website to read the company's reviews. Clutch is your data-driven guide for B2B buying and hiring decisions for IT companies and clients across the globe.
These reviews will give you insights on whether your prospective agency is favoured for projects similar to yours. Moreover, you will also know if they have earned any awards and recognised by their peers. This will give you an idea of how they fare among their competitors in the industry.
Go Beyond the Portfolio
Before you finalise your agency, always make sure to question the agency's strategy. It is crucial to know whether they are the ones who are going to do the entire job or they are going to outsource it.
Many businesses hire other white label agencies or freelancers to get the necessary jobs done, and there's nothing wrong with it. But what's important is that you shouldn't be in the dark about the steps that will be taken to complete your job.
Data Security
Before you venture in a new partnership, make sure your web development agency is a genuine company to avoid any fraudulent mishaps. Check whether or not the agency has all the process in place to ensure the total security of your data. You may have to share your essential data and account access with the developer at some point. Hence you must cross-check to ensure that safety, confidentiality, and security of the project is taken care of. As front-end developers follow a standardised process, you can also expect improved code documentation and management.
Is Scalability Their Priority?
 It's easier to scale campaigns when working with an agency than when using in-house developers. This is because agencies are better equipped (both human resources and tools) to handle projects of different sizes. But not all agencies offer scalability. Check if your agency treats scalability as their priority. 
Are They Transparent?
Are they transparent with their clients? A genuine agency should have nothing to hide be it about the process they follow, their expertise in a particular field, their physical address, or the resources assigned to the projects. It would be best if you chose an agency that is transparent and open from the start. Make sure the agency has a reputable social media standing as well as a physical address which you can verify. At all costs, avoid choosing an agency where you feel even an iota of doubt. 
Summing Up
There are many parameters that you must consider when you hire a front-end developer or a front-end development agency, most of which we have described in this article. Front-end development might seem like a cakewalk at first glance, but it is a discipline that demands adaptability, attention to detail, and an analytical approach. Hence it is vital to work with an agency that understands this well and can curate visually striking and user-driven front-end solutions tailor-made as per your needs.