Japanese designer Satsuki Ohata has conceived the Fondue Slipper, a new footwear which perfectly match the wearer's foot like a second skin, using a process similar to cheese fondue.
Presented at Salone Satellite during the latest Milan Design Week as a prototype, the shoes are created using a foot mould. The moulds are dipped in liquid PVC which hardens at 200 and 300 degrees celsius (392~572 degrees Fahrenheit).
Ohata is working to create a kit which allows users to make at their own Fondue Slipper at home. Fondue Slipper can be worn both inside and outside, and can be used within the home by folding the heel down or — if running or walking is preferred — the heel can remain unfolded, making it more like a shoe.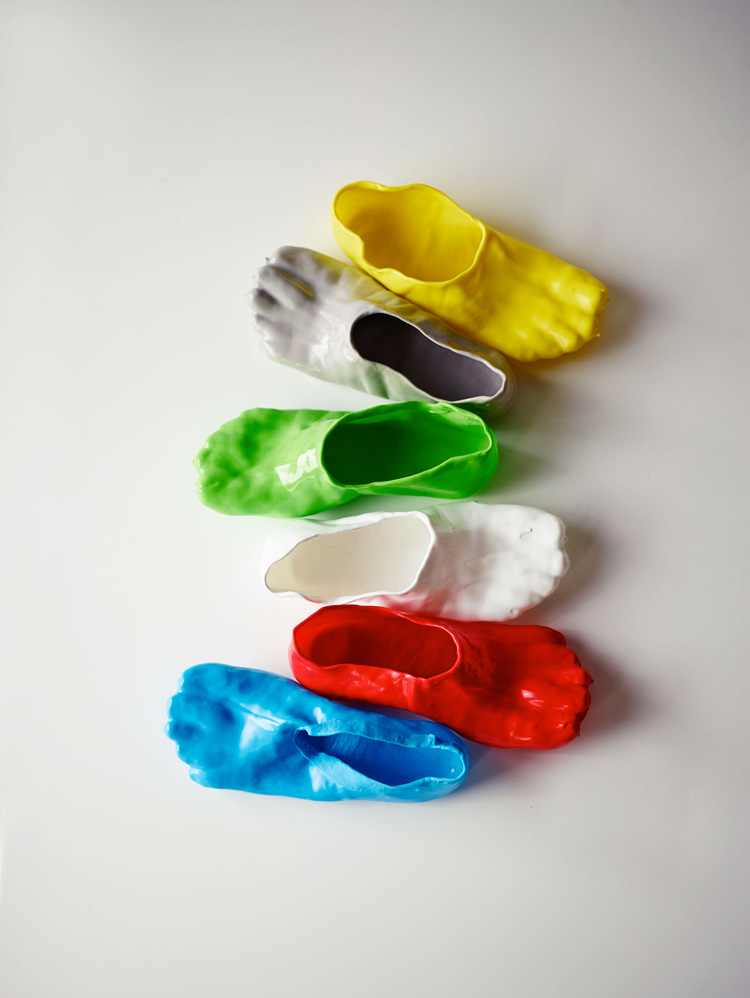 all images courtesy of SATSUKI OHATA