Spanish studio Fran Silvestre Arquitectos has conceived this 70 square meter guest pavilion as an extension of a residence in Valencia, Spain. The pavilion consists of two rooms: one bedroom and a living room with a kitchen. There are also two bathrooms, one serving the pavilion and the other one as a support for the pool. The overall design focuses on preserving the natural landscape: with this mission in mind, the architects have designed a structure that has a minimal impact on the garden views from the site's main house.
The pavilion is located approaching one of the limits of the plot, perpendicular to the swimming pool, showing its slimmer and opaque side towards the existing architectures. In the other direction the piece is a passageway, relating to the landscaped space and a sort of courtyard between the pavilion and the wall.
A centenary olive tree, a liquidambar, and a pomegranate tree, together with the pool platform, serve as a link between the architecture and the garden. The deciduous liquidambar sieves the sunlight depending on the seasons. By means of the darkening system, it is possible to control the operation of the piece, more discreetly when it is opened to the courtyard, or completely open to enjoy the domesticated nature of a consolidated garden from the deposited pavilion.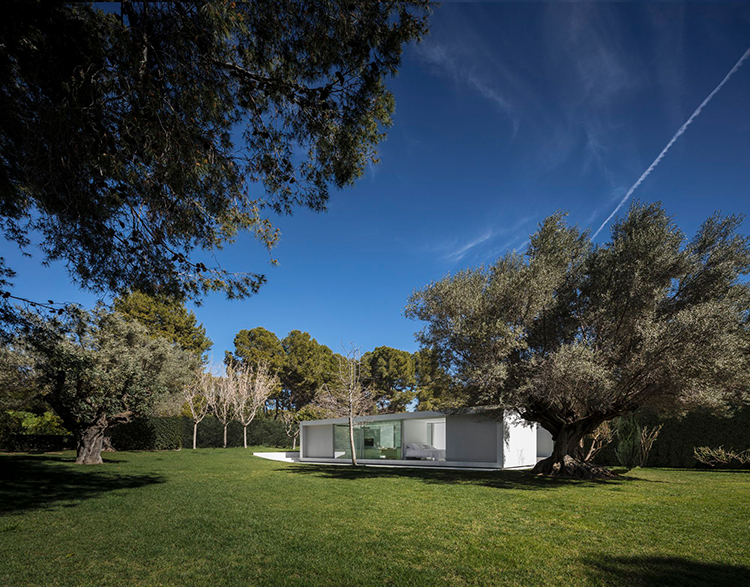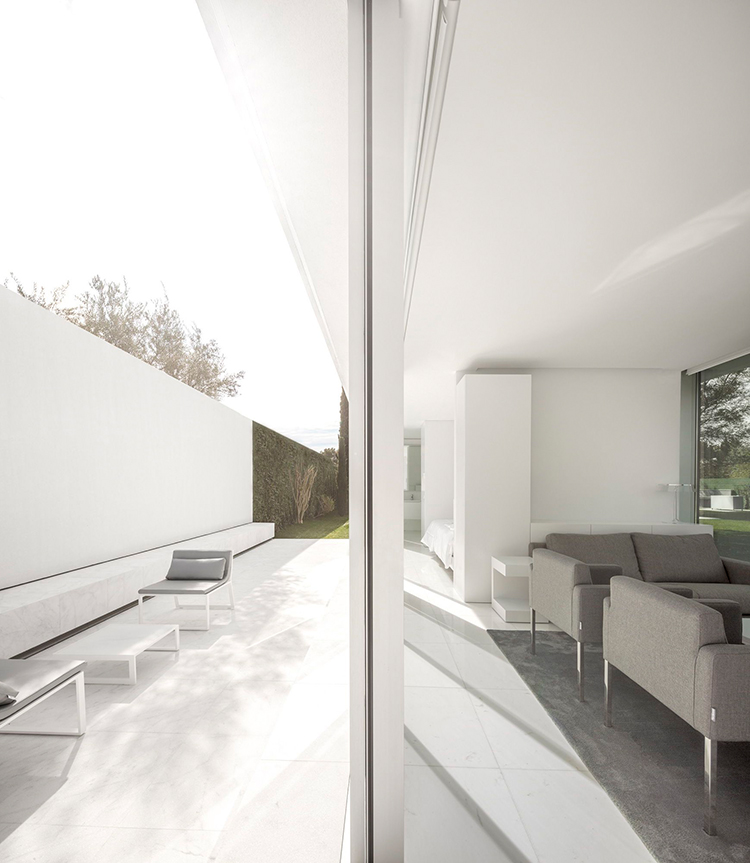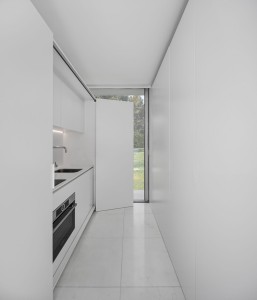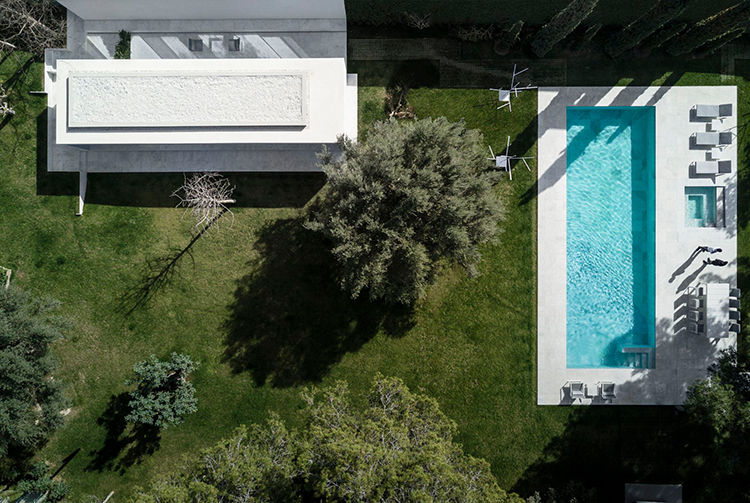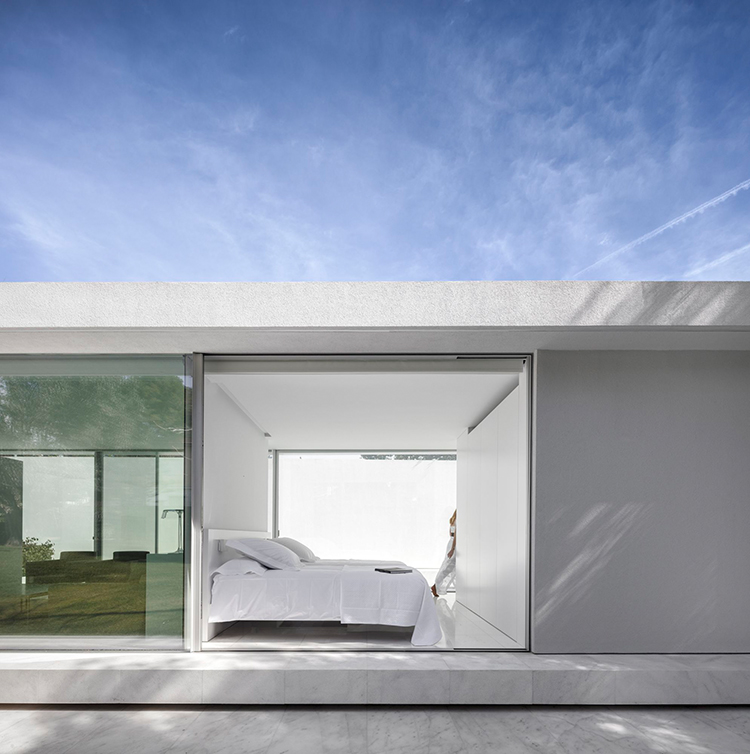 all images © Fernando Guerra | FG +SG | video © Alfonso Calza