Brooklyn-based hardware startup goTenna has launched a new device that pairs with your smartphone and lets you communicate with others even when you don't have cell phone service. We've all been there: whether it's during a hike, at a crowded concert, or traveling abroad, at times when we most need to stay connected to our group, we are faced with unreliable or unaffordable cell service. goTenna, a new connected device which is launching its pre-sales campaign, aims to make the annoyance that's associated with not having reliable cell service a thing of the past. Just pair your smartphone with a goTenna device and communicate off-grid with those near you who also have a goTenna, anywhere on the planet, regardless of access to cell reception or wi-fi.
goTenna conveniently fits in your backpack, pocket, or purse, and enables you to send messages and geo-location information to others that also have the device. goTenna allows you to communicate privately, free of subscriptions or fees, and is designed to be as rugged and resilient as its users: it's super lightweight, compact, and weather-proof.
The device was designed with multiple users in mind – from the hiking enthusiast who's often in remote areas without service, to the sports fan who's packed into a crowded stadium with unreliable coverage. goTenna is also perfect in an emergency scenario because it lets you communicate instantly with those around you who can help, even when cell towers and wi-fi routers go out during natural disasters.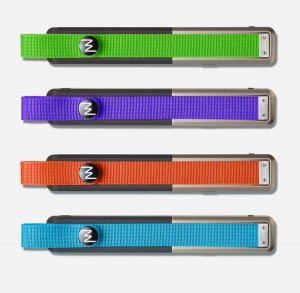 all images courtesy of goTenna