There is nothing better than sitting outside on a summers day in your garden relaxing and enjoying the view. However, if your decking area has been there for a while, then you might want to change things around and give it a fresh look.
There are lots of ideas you can choose, and you can even extend your decking area to give you more space. Here are a few of the ways you can freshen up the decked area in your garden.
Extending Your Decking – Perhaps when you first put down your decking, you only considered a little area, but now you want more room? Now you are redesigning your decking area; this is the perfect time to extend it how you want. If you only have a small garden, Sheffield Decking Pro says then adding more room to your decking can be a great way to reclaim areas that might be uneven. When planning an extension, it is a good idea to put your ideas on paper that way you can adjust and add anything without it costing you any money. When you are building these decks, think about what materials you will need and any hardware that can help you make the decking secure.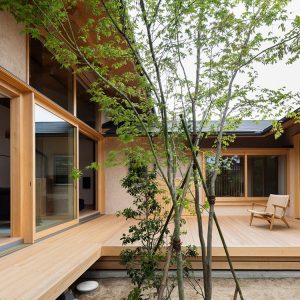 Preparing the Decking – The decking that you already have will probably have become dirty over the time its been down. You should think about giving it a good clean so that it becomes less slippery and brings it back to its former glory. To clean the decking, you should use a stiff brush with some decking cleaner to scrub it with the grain. It is especially important if you have the decking that has grooves as these can catch a lot of dirt. Another good way to clean the decking effectively is to use a pressure washer, some have an attachment that is specially designed for cleaning patios and decking, so this can make the job a lot easier.
Reusing Furniture – Just because you are redesigning your seating area, doesn't mean you should throw everything away. Some things you might be able to reuse with a little imagination. For example, if you have some old wooden furniture in the garden, then consider painting it a different color. Pick bright colors to give your seating area character, if you have more than one wooden chair, paint them different colors for more effect. You can do the same with metal chairs as well, though plastic chairs are not able to be painted. When thinking about what paint to use, choose a paint that is designed for outdoor use, or it will flake and fade in the weather. Chairs are not the only things that you can reuse; you can also revamp your old outside table by repainting and choosing a new tablecloth. There could be furniture inside your home that you can use as well; if you have an old metal single bed, then this can be converted into a day bed. All you need to do is give the metal frame a coat of weather resistant paint and fit it with a light mattress. You can then use it to lounge outside reading a book.
Plants – Having plants on your decking can give it a nice garden feel and make it seem more a part of the garden. You don't have to build planters into your deck; you just need to have some nice plant pots. You want to have pots of different shapes and sizes to make it look more interesting, if you don't have any, then you might be able to get some from charity shops. You can grow pretty much anything in a pot, though you need to have one big enough to grow with the plant. If your decking is in a shady area of the garden, then choose plants that don't mind the shade. You also need to make sure you remember to water them if they are undercover and cannot get the rain. As well as plant pots, you can also have other planters; if you have walls around your decking, then you can use hanging baskets or window planters. These are great for plants that like to grow a lot because they will hang down and create a curtain of flowers.
Lighting – Just because the sun is going down, doesn't mean you have to go inside. When the weather is warm, you can still stay outside and enjoy the evening if you have some lighting. When it comes to lighting your decking area, you can be as creative as you want. Outdoor Christmas lights are a great way to light a big area, and they make it more atmospheric. As well as lights, you can also use candles to great effect. Place some candles in glass jars and put them on the table or the walls. If you have a problem with flying bugs, you can even use some citronella candles. They give off a scent that is pleasant to humans, but not so to bugs so that they will steer clear of the area. Another good effect is hanging lights; you can use lanterns that you can get from many stores and place candles or mini battery-operated Christmas lights inside. It is important to note that if you are using candles, you need to be careful as the lantern will get hot.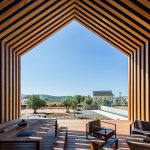 Cushions – You want your seating area to be as comfortable as possible, so don't be afraid to add some cushions and throws. Be creative with the colors and sizes to make it a place you want to snuggle. The throws will also help to keep the chill of the night off if you aren't ready to go inside just yet. You can cover them with a water-resistant material or spray them with a waterproofing spray to protect them.
With these ideas, you can quickly transform your decking area into something fresh and new. Then you can enjoy your garden once again.