London startup Onomo has launched on Kickstarter 'Haize', a minimal navigation system for urban cyclists. Every cyclist knows the troubles of navigating while riding a bike. Either you have to use google maps, stopping every few hundred meters to check the way or listen to an annoying voice in your ear telling you where to go.
With Haize cyclists have an easy, intuitive and safe way to navigate the city that even opens up for discovering new paths and hidden gems in the city. The user sets her or his destination in the Haize companion app and clicks go. Once the destination is set, the phone stays in the pocket and Haize, mounted to the handlebar, does the navigation by pointing towards the target as well as indicating the distance left.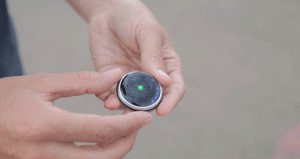 "We wanted to create a simple, affordable and easy to use product that will help find your way through the city," said Onomo co-founder Javier Soto Morras. "Haize works like a magic compass, but instead of pointing north it points to your final destination – in that way you are free to choose your own route through the city."
Onomo's Kickstarter campaign has been launched on 28 October 2015 and continues until 8 December 2015. Haize is available on Kickstarter for £65 (about $100 USD) making it an affordable must have device for every cyclist. 
https://www.youtube.com/watch?v=6ZtMH_6vq-4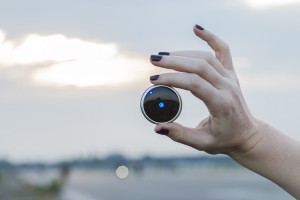 all images courtesy of Onomo | video courtesy of Kickstarter