Receiving that call or coming home to find you have been robbed? It can be heartbreaking. The good news? This is an avoidable situation, and one that you can sidestep with the right procedures in place. Don't be left mourning your precious belongings, or jeopardizing the safety of your family members. Here's how you can reduce the risk of a break in.
Screen doors
We tend to think first of our locks and bars when considering home security, but they are a functional solution that won't impede on your stylistic desires. Home security screen doors will afford you peace of mind, and will send a clear message to any intruders who may be surveying your property. They also serve as the perfect set-and-forget security measure, with no chance of anyone forgetting a step or failing to utilise the screen door benefits. Brands like Crimsafe have led the way with home security doors, but there are now new brands in the market, with a range of designs to accompany.
Security systems
Installing a cutting edge security system in your home is never a bad idea. The notion that these systems belong only in warehouses and commercial properties has long passed, with residential homeowners reaping the rewards of the added measure. In an ideal scenario, your home security system will never be utilised to its full extent – but don't think that means it's not adding its value. The mere presence of a home security system will disarm those with bad intentions, warning them that they will be caught on camera and elicit an alarm.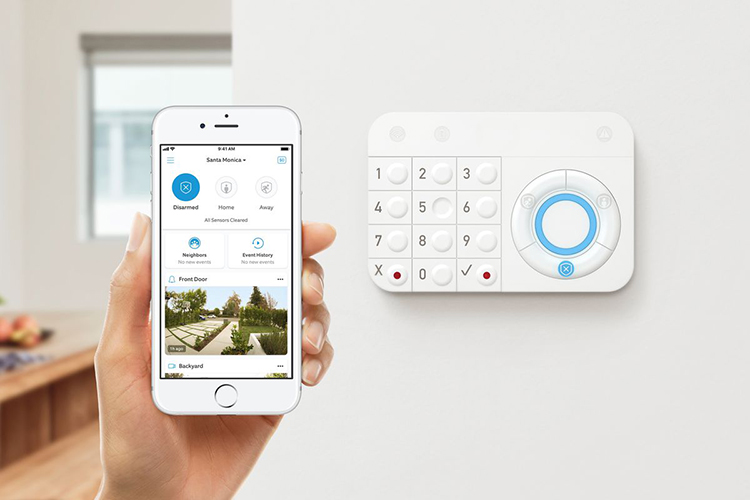 Fencing solutions
If landscaping is also at the top of your list of things to improve this year, why not combine forces? Plan for a fence that can wrap around your entire property, prohibiting ease of entry to anyone not at liberty to do so. A modern fence can also add to the value of your home, putting you in a greater position when it comes time to sell. Fencing design has come a long way, with varied materials and designs keeping properties safe and private. You can also elect for a thick hedging instead of fencing, if that will better suit the style of your home or the budget you are looking to work with.
Fixtures and fastenings
It's the character assets that lead us to fall in love with a home. The archways, stained glass and even the tiles that pave the outdoor spaces. Unfortunately, some of these features, while still beautiful, are not doing their best to keep your home as secure as it could be. Take the time to survey each room in your home, and test the fixtures and fastenings to make sure they can withstand medium to high force. Your hardware store will have an extensive range of clasps and fixtures that you can replace the old ones with, so don't fear that you won't find something that won't complement your home.
Neighbourhood alliances
Everyone in your home is likely aware of the ins and outs of your security measures. But how about your neighbours? They are arguably the most aligned with your goals of home security, and establishing a neighbourhood watch together will allow you to watch each others properties like you would your own. Keeping one another abreast of the travel plans and routine movements of each home will double your efforts, and give you confidence in spotting and acting upon suspicious behaviour.
A break in is a headache for all parties involved, not to mention the lost personal belongings that are a byproduct of this avoidable act. Don't be left wondering 'what if', and claim your home back with increased security measures today.