Dutch artist Herman Kuijer has unveiled two site-specific light installations commissioned by the Dutch train company ProRail for two underpasses in the historical city of Zutphen in The Netherlands.
Bringing together architecture, design and art, the installations take physical form through the light projected onto the concrete supporting each underpass. For one – where the concrete itself is also coloured – the projected light is coloured; the other piece is constructed purely from a light that becomes visible only as it falls onto a surface.
The progression of light and colour through each space mimics the movement of water close by; it highlights the relationship between time and space and reflects how we as humans inhabit our ever-changing environments. Colour has long been essential to the work of Kuijer, which in his hands functions as a metaphor for life and for the play between chance and order, technical control and freedom. While his works are synthetic and disorientating, pared-down in their simplicity, they remain monumental in effect.
Kuijer's work is positioned at the original conjuncture of the river IJssel with the Berkel, highlighting the Dutch tradition of the engineering of nature. The light moves and float across surfaces as if a water current moving across a flat surface, acknowledging the beauty of the natural movement of water and reminding the visitor that they are standing at a place that – without man's intervention – would be underwater.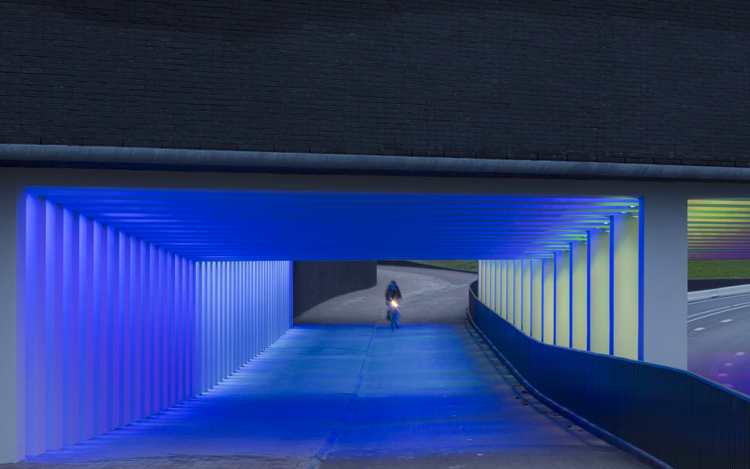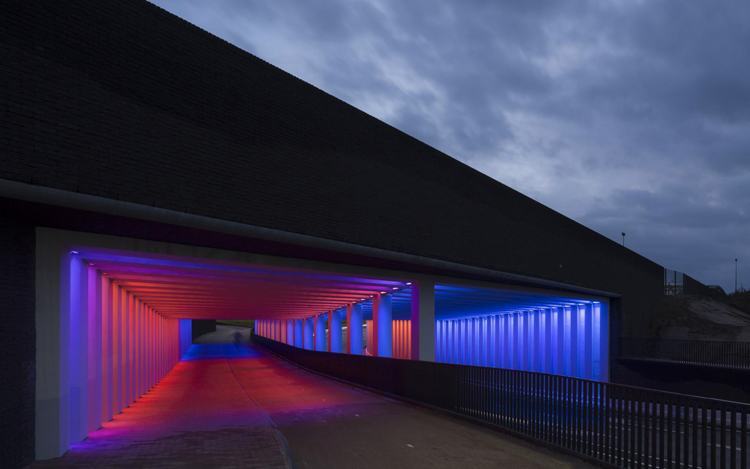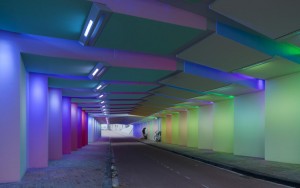 all images © Jannes Linders