Whether you're going to hike for a day or a week, you'd need to pack essential gear and carry it around most of the time. Backpacks, otherwise called knapsacks have made it easier for us.
The shoulder straps of a backpack stabilize the load and most of the weight falls onto the hip belts. As hips are stronger than shoulders, carrying loads in a backpack feels less strenuous.
Wanna know what to consider while choosing a hiking backpack?
Here's Res Marty's guide to the rescue!
Capacity
The capacity of a backpack is mentioned along with the specifications and is usually in liters (sometimes in cubic inches too).
The minimalist ones whose volume is under 10 L are suitable if all you need to carry is a power bar and a hydration bladder.
For day hikes, anything between 15 L and 30 L will do. If you like being over-prepared, 30 L is the one for your day hike.
For weekend hikes where you spend a night or two camping in the woods, you can fit your tent, sleeping pad, extra pair of clothes, a water filter, and a cooking pot in backpacks of 40 L-60 L range.
Now backpacks with gigantic volume (70 L and beyond) are not necessary unless you're hiking with kids (who are too young to carry their own stuff). But be prepared that it's going to be slightly heavy on your back.
Fit And Comfort
One of the common mistakes is checking if the backpack fits your overall height. Your torso's length and your waist's circumference are the only deciding factors. 
Many backpacks come with adjustable suspension to let you fix it at the level of your torso. But if you're looking for a lighter option, go for the one that suits your torso without any adjustment add-ons.
Remember how I mentioned earlier that the majority of the weight falls onto the hips? For this, the backpack's hip belt must sit comfortably.
Once you feel the backpack is compatible with your torso and hips, it's time to check its shoulder straps, load lifter straps, and sternum strap.
If you're just getting started, this can be confusing. But play around and you'll figure out the right fit.
Weight
Sure, some backpacks are suitable for heavy carriages. But how much of the weight is safe for your body?
A rule of thumb is the weight of your loaded backpack should not exceed 20% of your body weight.
The lighter the pack, the better you can fit heavy hiking equipment (like these extra-large sleeping bags and tents) into it.
Frame Type
According to Wikipedia, backpacks can be divided into 4 categories. Here's a short description of each type to help you understand better.
1. Frameless
As the name suggests, frameless packs don't have a frame. It's the load in them that forms a structure.
The designs are simple and there are few compartments. In terms of weight, they're the feathers of the backpack world.
But it also means you can't rely on their durability. They are inexpensive. So, we're not complaining.
If your supplies weigh under 1 kg, a frameless backpack is a steal deal.
2. External Frame
External frame packs have gone out of style in the 70s, but you may occasionally spot a hiker carrying one.
The external frame keeps the backpack rigid and prevents the surface from touching your back. This means less sweat due to better ventilation.
There is ample space and they are tougher than the present-day packs. You'll have to compromise on the design because almost all of them look the same.
If you have a knack for vintage style, it's okay to buy one, although there are far better modern options.
3. Internal Frame
Internal frame backpacks are a popular choice in the hiking community. Their shoulder straps feel more comfortable than those of frameless packs.
The body has a suspension system that reduces strain on your shoulders and back when walking on uneven terrains.
In my experience, it is wise to choose an internal frame pack only if you're looking for a small one. The big ones are freakishly heavy.
4. Bodypack
At first glance, bodypacks look like a weird creation and you wouldn't appreciate it until you experience the comfort of a well-balanced load.
A bodypack consists of two packs that go on either side of your torso. The goal is to even out load on the hiker and give him/her freedom from the typical hunch position.
I think this is practical because stashing things like sunglasses and a water bottle on the front side gives me easy access. But getting a bodypack on and off is difficult if they're heavily loaded. 
Bodypacks have received mixed reviews from experts. Gotta see what the future holds for them.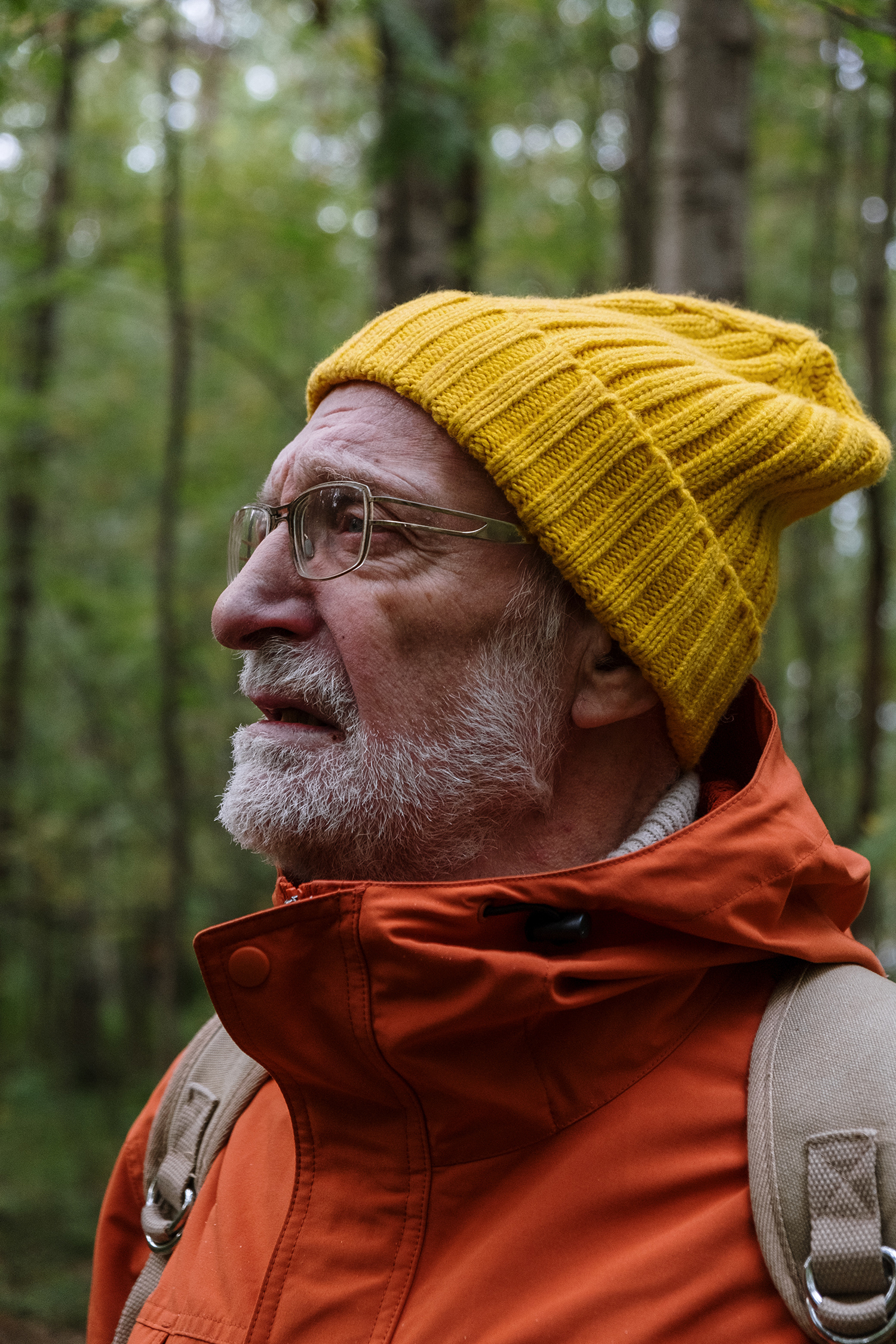 Pockets
Backpacks usually have several outer and inner pockets so that you won't have to unpack the entire luggage to find little things like gum or wallet.
Smaller pockets are better because you can allot one for each thing. 
Zippered pockets are safe for important papers like licenses and permits. You can put your waterproof equipment in netted pockets.
Detachable Packs
Say you're on a multiple-day adventure. You set up a nice camp and wish to explore every outlook point in the vicinity. You'll probably need nothing more than your camera and a water bottle.
Backpacks that come with detachable daypacks are perfect for such spontaneous plans. You can leave heavy supplies in your tent and go on a short trek with only the needed gear.
Trying Your Backpack
It's hard to compare empty backpacks. Something as heavy as 3 kg can also feel light on your back for the moment.
So, try the backpack after loading it with essential gear to get a realistic estimation. Adjust the straps and see if the pack has all the features you've wanted. 
Conclusion
I hope this guide helps you choose the right hiking backpack that meets all your requirements. 
If you have more tips about finding a good hiking backpack, let us know in the comments.
BIO
Res Marty likes to share his passion for hiking, climbing, and the outdoor sports world. He is a blogger at ResMarty.com and currently 26 and lives in Switzerland. Along with travel tales, one can find genuine reviews of hiking products on his website. He has partnered with other passionate hikers and content writers to ensure integrity and honesty.