We all know cafés are a great place to work, study, and meet up with new people and friends. It is one of those places that can be both public and private at once. Something not quite as intimate as a living room, but it offers more privacy than an office or restaurant could typically afford.
One way to use this duality is by adding different seating zones in your space – for instance, you could create two areas: one with couches where people can sit comfortably for hours if they want; another section with tables that suits more business-like.
The perfect cafe furniture needs to enhance your café experience. There are a few things you'll need to consider before making your purchase. For starters, the size of the space is important. The next thing to think about is how much traffic will be coming into the cafe. Also, what type of atmosphere do you want for your customers? Do you want them sitting on couches and chairs or just tables and chairs?
Why Do People Choose Café?
As a café owner, you should ask yourself this question. Why would you want to go to a café instead of enjoying a home-cooked meal? The answer is simple; the ambiance. It is quite clear that despite making food at home for a much lower cost, café culture is always in fashion.
As mentioned, we can never replicate the environment of a café at home. People pay for its vibe, coziness, and atmosphere. So the first thing one should focus on is café furniture.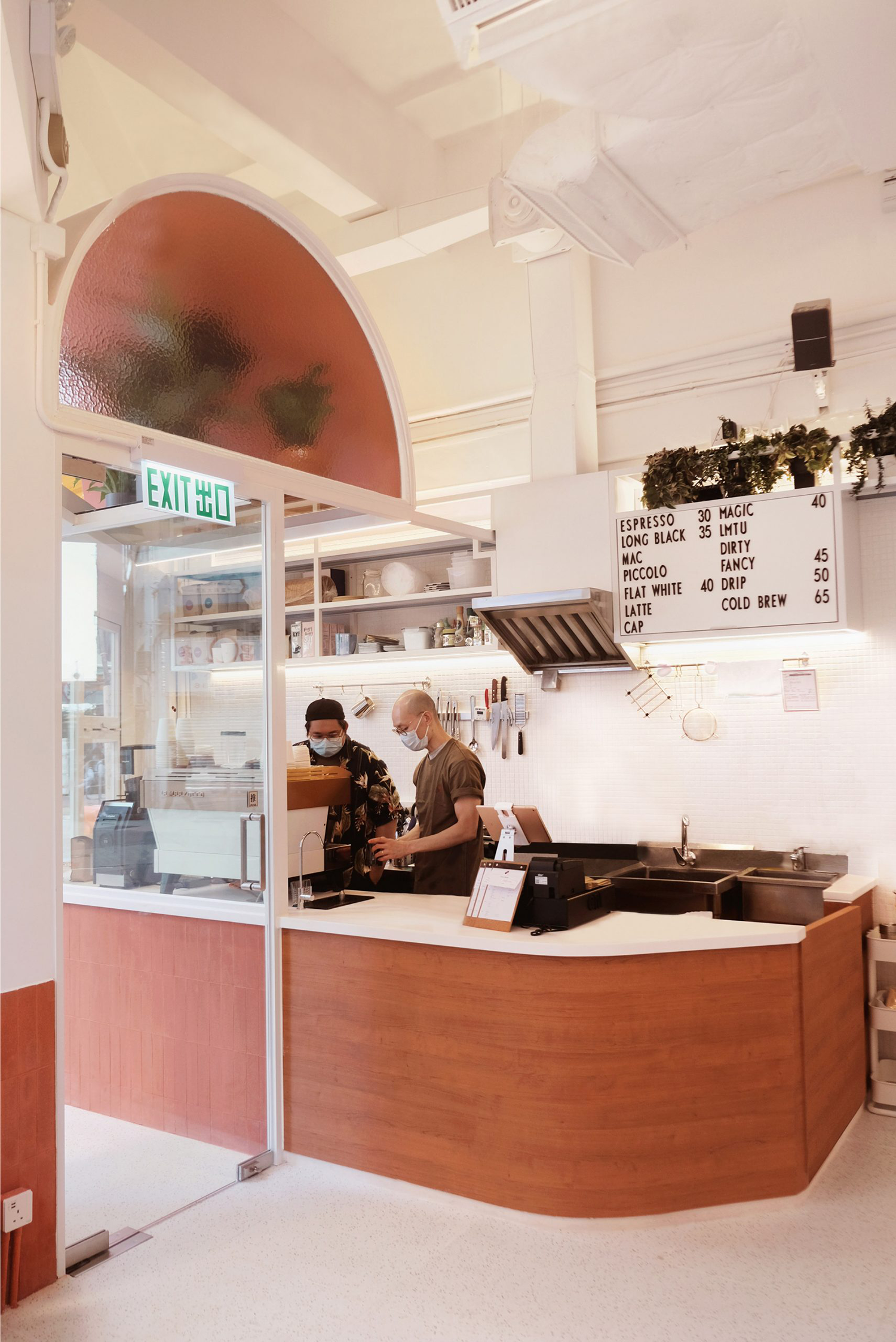 Does Café Furniture Attract More Customers?
The majority of people prefer café because of the environment. One of the primary reasons for it is furniture. People consider cafes as a source of recreation or a break from routine where they can enjoy food in comfort and have a good time.
The art of café furniture is to provide a feeling of home while enticing people to come again and again. There are many things to consider when it comes to café furniture, like lighting fixtures, café chairs, sofas, tables, cushions, seating arrangement, and more. Besides, your café furniture makes the first impression and creates an overall perception of the place.
Café furniture depends on the size, location, and visitors of your café, whether you want chairs or sofas. For example, if your visitors are young, you would want more chairs to accommodate more people.
The café interior also relies on the taste and preferences of people. Café furniture in Brisbane calls for coffee tables and stools/chairs because people in Brisbane take their coffee seriously; therefore, you would want to design the interior accordingly.
Types of Café Furniture
For a café to embrace a whole ambience, it takes a lot of different furniture. To start, it depends on your café theme in choosing the style of furniture. Either you have indoor dining or outdoor while matching it with interior decorations along with exterior.
In a café, except for chairs and tables, you can fit bar stools for bar counters, you need to have serving trolleys, beverage dispensers, outdoor furniture and umbrellas.
Furthermore, choosing café chairs is an important task and you need to make sure these are comfortable and durable.
You can find various kinds of chairs, all serving a particular reason.
Wood shell chairs are used for a modern minimalist look portraying a sleek design.
Wooden chairs are orthodox traditional chairs and are the most common form of café chairs.
Aluminum chairs serve as outdoor furniture because of their weather and rust resistance.
Rattan chairs give you a variety of colors and styles. These are durable and easy to handle while being heat and moisture resistant.

 
What Is More Impactful, Café Furniture or Taste?
Honestly, there is no outright answer to it. You need to find a balance between décor and taste because they go hand in hand. You may offer great food, but if your interior is not good, customers won't prefer dining in your café and might find a better one with a nicer ambiance. 
With a great décor and cozy vibes, people may visit you often. However, if the taste is not up to the mark, people will switch again because, in the end, it is the food that they pay for.
Every time someone visits a café, it is your responsibility to provide them with an unforgettable experience.  By unforgettable, it should be for good reasons and not bad. It could be because of décor, color scheme, lighting, and café furniture in combination with quality food. There is no perfect recipe, but you must always focus on improving the customer experience. 
How to Choose the Best Furniture for Your Café?
Choosing the most appropriate furniture starts with the purpose and concept of your café. The first thing you should know and keep in mind when considering the type of furniture to purchase is what kind of environment your cafe will have.  Are you creating a more relaxed or trendier atmosphere?
It is important to have the right furniture in order for your cafe to be both functional and aesthetically pleasing. Will it be outdoors, indoors, or both? If it's just outside, then there are many options that can work well, such as outdoor benches and tables. 
However, if this is an indoor-outdoor cafe then there are still plenty of choices but with more variety in materials and styles. For instance, those who want something sleek might choose metal chairs while someone looking for something rustic may opt for wooden chairs instead.  
Another important factor in choosing furniture is the theme and concept of your café. Perhaps you also need to review the type of customers you expect to serve, your menu, and overall feel of the café will help you in deciding the suitable café furniture.  Every feature of your cafe should connect together to create the overall ambience you want to achieve.  You're inviting the guests into your world.