Winter is here. But this time, we are also facing the second wave of covid19 to limit our movement once again. But that doesn't mean we need to go into hibernation; otiose grey days, grumpy face, and all! Therefore, many of us are planning our DIY projects around this time. Some are thinking of using this time by finishing all the remodeling/repairing jobs before the summer. 
However, the problem arises when our usual working place, our garages starts getting frosty as winter starts knocking at our doors. Thankfully, a garage heater can help to solve that matter for you. Make sure you buy a good one. Ask your friends for suggestions or browse the internet to read the reviews on the best heater for garage. But before deciding on a heater, you must consider two things:
1. How Much Heat Do You Need?
It depends on the place where you live; the continent, the country, the region, the location, everything matters. There are many types of heaters. But to know which one will be the most suitable for your garage, you have to know the possible lowest temperature it may need to fight during the peak of the winter in your place.
2. How Good is the Insulation System of Your Garage?
Lack of insulation can make your heater underperform, while, in places where winter is not that severe, good insulation can keep a place comfortably warm, even without a heater. So, take care of that when insulating your garage in your winter home.
Here are A few Tips to Ensure Proper Insulation:
Insulating the Garage Door is Important
According to physics, heat needs solid surfaces to conduct. Since the garage
door is a solid surface, insulating it would be a great way to keep the heat inside your garage.
Choose an eco-friendly option for your insulation material, and if needed, hire a professional to ensure a snug-fit while applying it.
Don't Forget the Walls
Treat your garage walls with insulation as well. Don't forget that they are huge surfaces too, and if not insulated well, they can cause a dramatic decrease in the room temperature, letting the heat escape from your garage.
There are a few ways to insulate your home; one can treat traditional walls too. But no matter which way you choose, make sure to guarantee perfection.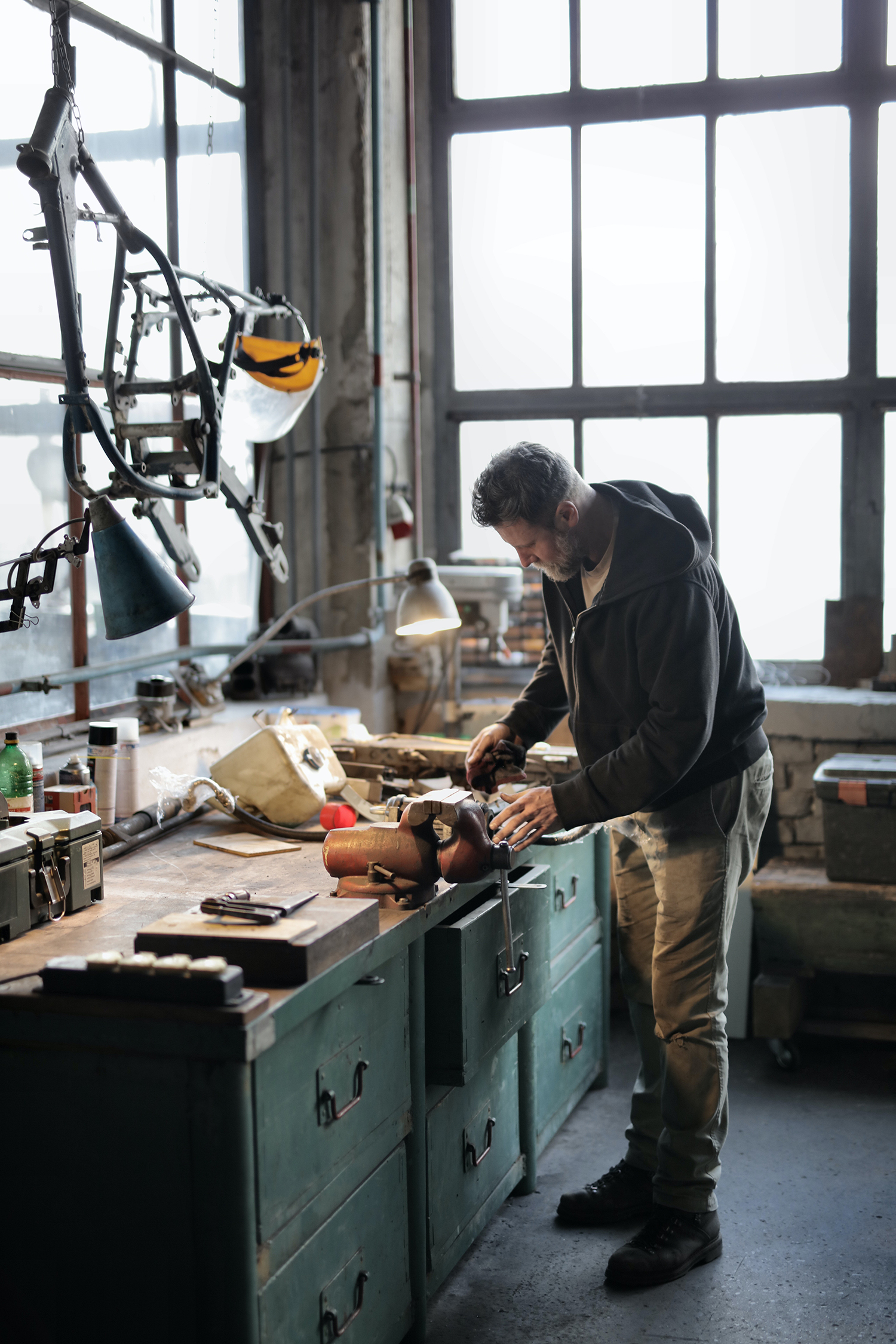 Check the Weather-stripping
Check if your garage weather-stripping needs a repair or replacement.  Weather-strips are used to work as a weather-tight seal between the garage door opening and the garage. But they may grow weak with time and are prone to damage allowing the weather to affect the room temperature and make it uncomfortably cold.

Consider Caulking
You should do caulking to make sure no crack or gaps remains untreated through which snow or rain can get in. Use your caulking gun and fill any gaps around your garage door, windows, or any other possible areas where caulking may need to be done; make sure the places are clean and dry before you apply it. You should carefully inspect the meeting point of two dissimilar materials and caulk it to prevent a leak. 
There are different options for heating your garage with a heater. Let's check them out.
Convection Heater
One of the best options for your garage heater can be convection heaters. They are versatile and can run by electricity, natural gas, or propane. Convection heaters come in different types and sizes; some heat pretty fast, while others work a bit slow depending on their variations.
Ductless System
A ductless heating and cooling system are also called split systems, split-ductless systems, or multi-split systems. Among the HVAC systems, this is one of the easiest to install. Besides, it has various other properties, which make it a desirable option for heating your garage. They are energy-efficient; therefore, it saves you money on your utility bill. They are also considered an eco-friendly solution, as they meet the most efficient energy guidelines.
In-Floor Heater
Although, before this kind of heater was considered the bathroom heater, people are nowadays using them in garages. Especially when you are doing a mechanic job or working on your car, the in-floor heater provides the best comfort keeping the ground warm enough to work lying or sitting down most of the time. However, you should use other heaters alongside the floor heater since the heat from it will not be enough to cover the whole room's heat-requirement.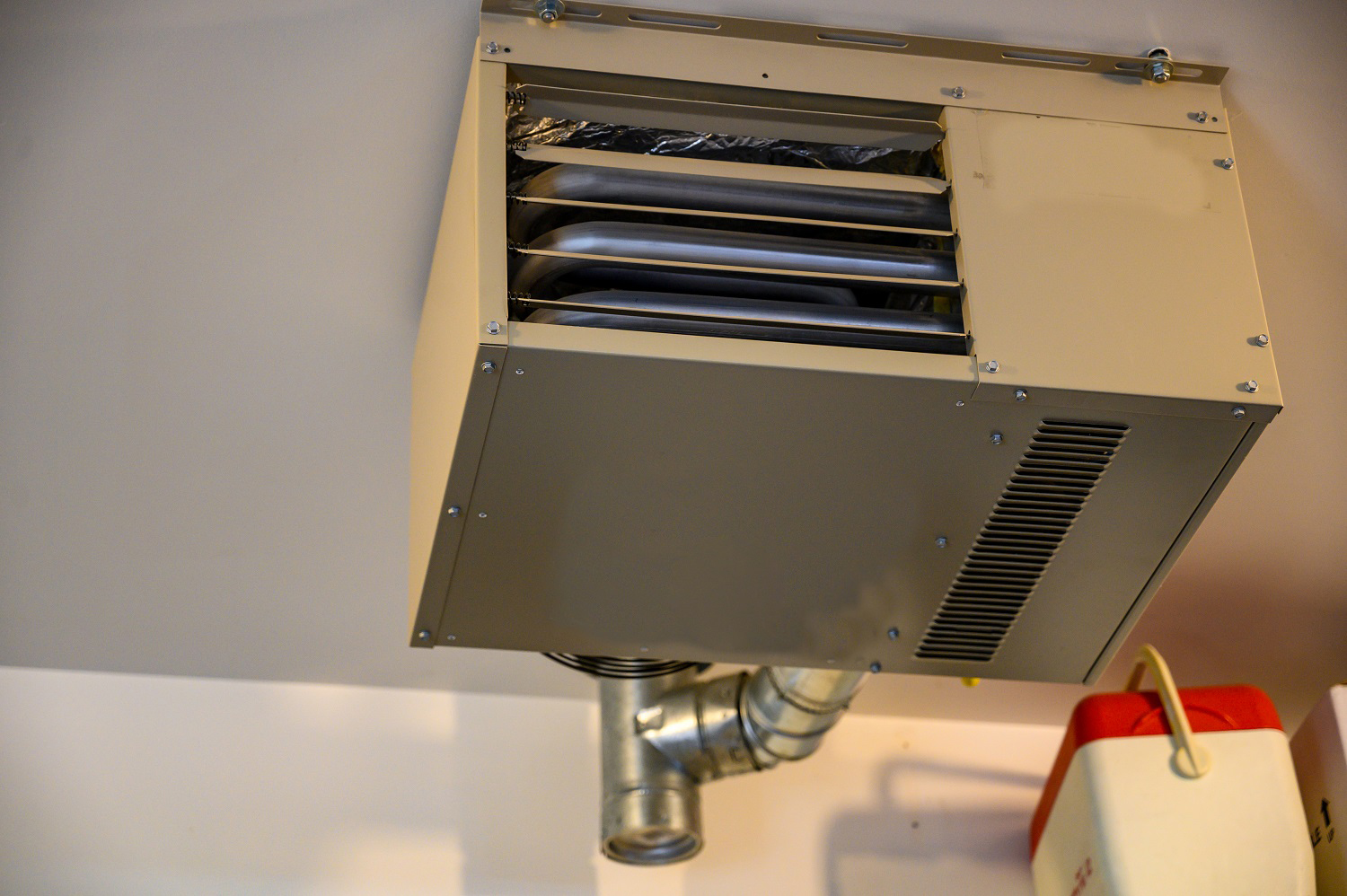 Mounted Electric Heater
The mounted electric heater is one of the best heating solutions for your garage during the winter.  It is moderate in size and easy to install.  The best thing about it is, you can mount it on your own without costly professional help.
Infrared Heater
Another top solution for your garage heating can be an infrared tube heater. However, you must remember to buy the one with a low-intensity infrared tube to avoid the possibility of causing a fire hazard. This tube heater keeps your garage warm by radiating heat throughout the space. You may find it a bit slow since it heats the objects before heating the people. But it's a great heater to use overall.
The infrared heating system has become more popular due to its numerous benefits and its user-friendly mechanism of heating. With these numerous attractive features, they are considered the best choice for garage heating.
Portable Heater
A portable space heater comes at different sizes and prices. They are also very portable and easy to buy whenever you need a bit of extra heating. If your garage heating system is not adequately heating during the colder months, get these readily available ones as a quick solution.
Propane Heater
A propane heater provides you with instant heating. Besides, it is pretty affordable, and the heat is also great. These heaters vary in size; some come with an auto or manual ignition system as per your need or preference. All in all, it can ensure value for money concerning its performance, affordability, and mobility. 
Conclusion
Apart from there are other solutions too, comes with their merits and demerits. So, it is up to your overall situation, how you would want to warm your garage. But whatever solution you pick, research well about it first, since there are many resources you'll find online. I hope this article helps you well. May you have a great winter ahead working on your new project in your cozy-comfy garage.