You must admit that getting repairs, fixing appliances, and improving our home is a lifetime calling at our homes. DIY or 'Do It Yourself' is one of the ways of problem-solving these issues with our own hands and the available resources at home.
This though does not guarantee the best results or a lasting solution. Trying to fix electrical appliances at home can result in either ruining the appliance, electrical shock or cause a fire in the house.
Using professionals like electricians is an alternative that can help you solve home repairs.
Let's look at some of the reasons for hiring electricians over DIY
Risk of Using Wrong Products
Using DIY as a method of repair involves some bit of research. You are likely to come across people offering informative posts and end up marketing you the wrong products. Acquiring them from electrical shops without a professional recommendation can be another source.
 Professional Electricians have invested their time and resources and therefore know which product or accessory is best for you.
Safety Concerns
Electricians understand appliances better and therefore minimize the risk of accidents. Repairing the items like electric switches, hanging wires, or trying to fix a wrong connection—without necessary qualifications can result in fatalities.
 To enhance safety, DIY should be sparingly used in electricity issues as this can result in casualties.
Economical in the Long run
Using a qualified electrician like Rytec Electric instead of DIY can be a relief to your pocket over time. Below are some of the reasons why DIY might fail you and you need to consider calling an electrician.
Accessories- Using DIY can result in faulty or substandard parts for repairs. Electricians recommend parts that pass certification standards and thus you don't need to keep changing them.

 

Risk of Replacement- DIY techniques can result in a total malfunction of an appliance. This works against the initial motive of saving costs. Hiring an electrician may cost more but they help you avoid the risk of losing your items
Avoiding disasters- DIY techniques through noble can result in perils such as fire outbreaks. This could result in huge losses including the risk of being sued.
Electricians charge labor that seems to inhibit in the short run however, the economic benefits that accrue by avoiding DIY techniques are huge in the long run.
Avoiding Inspection Issues by observing the Building Code
Local authorities draft a code of conduct that governs and helps ensure the safety of its citizens. When conducting repairs and home installations, it's difficult to tell whether you've violated any set of laws. When building inspectors visits you could be facing potential shutdown, possible fines or prison terms
Electricians through their professional bodies can keep up with regulatory and building standard updates. Entrusting electricians' helps you benefit from the body of knowledge they are privy to.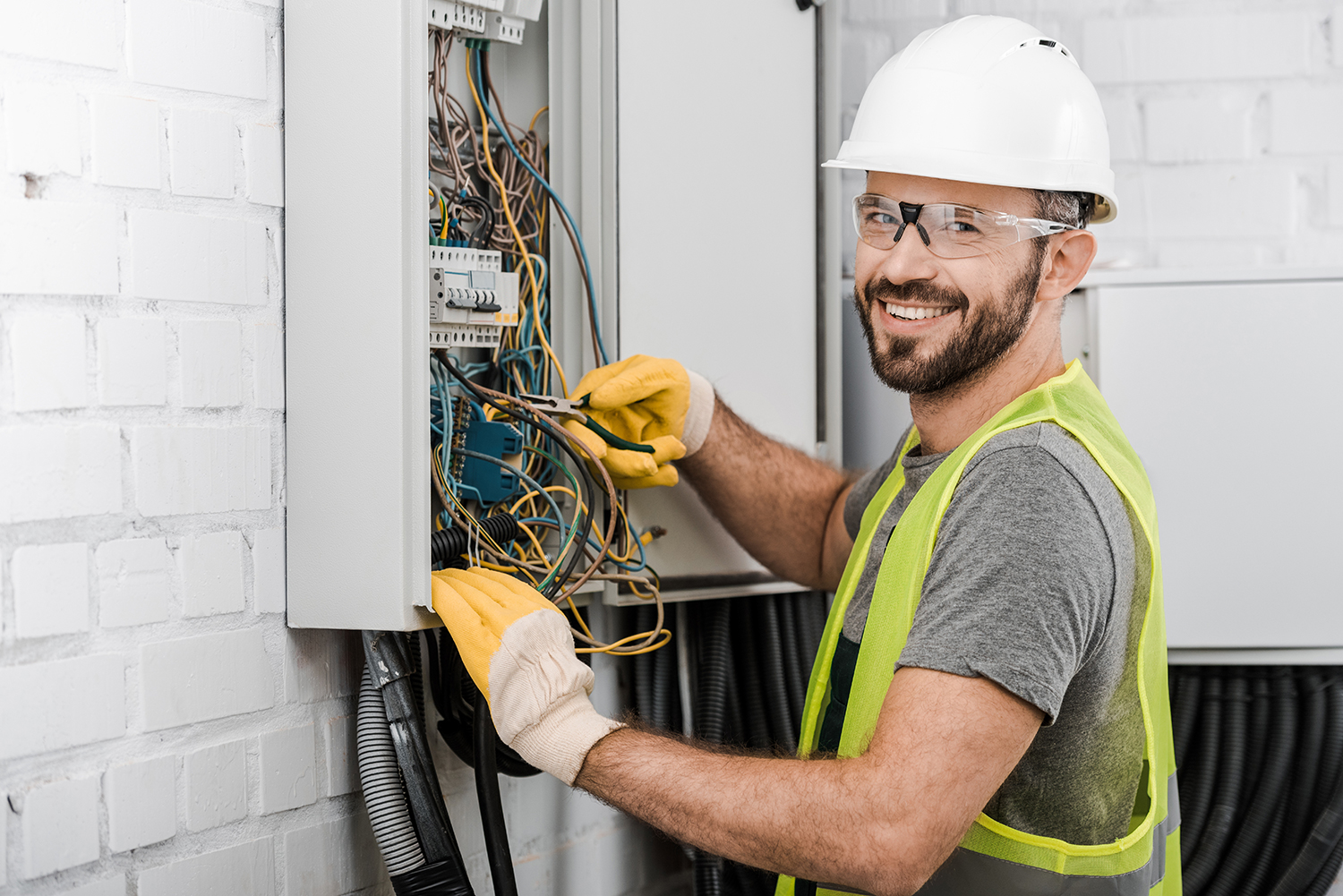 Professional Electricians are Insured
Electricians are faced with multiple risks that are related to their line of duty. Incidences such as electrocuting, risk of fire, damaging of accessories can occur. This can result in either property liability, personal liability, or other related ligations.
If you rely on a neighbor for DIY repairs, you could face potential lawsuits if they are involved in accidents. On the contrary, electricians have a range of insurance that can shield you from such liability.
In case of fire perils out of faulty installations, you can gain from compensation or indemnification from the electricians' insurance.
Professional conduct and Service
Electricians pass through extensive training and testing to ensure they offer professional services. Being registered professionals, they are governed by a code of conduct that dictates how they offer their service.
This, therefore, guarantees top quality conduct and service in the task.
Receiving Extra Tips and Recommendations
Using the services of professionals ensures you get extra tips and recommendations from them at no cost. Here are some of the recommendations and extras from their service
Purchase recommendations- If you are looking to acquire a new appliance in the office or at home, having an electrician's advice is good. A bit of expert advice helps you to save future repair costs, obsolescence and replacements
Can Offer to buy some old stuff- If you have a regular electrician you trust, you could ask him if any old electrical appliances are of any value. This could be a good way to clear up your store.
DIY or Electrician?
Despite the fact you can opt to fix a few issues at your home yourself, it's wise and beneficial to use the services of electricians. Electricians are professionally trained who offer comprehensive services with minimal risk to your home thus ensuring appliance safety.
Electrician services are offered with professionalism, expert recommendations, liability shielding, and other unlimited benefits. Therefore, refrain from DIY and hire an electrician to fix those wires!
Steven Scheeler
Steven Scheeler is a Master Electrician from Columbia, SC. He founded Rytec Electric on the principle that electrical systems should be tailored to the needs of each customer individually, while treating service as a commodity leads to lower quality work and disrespect for the customer's home. He recruits Master and Journeyman electricians to service the communities in which they live, so customers are respected as a neighbor and a friend instead of disappearing into a national brand's balance sheet. Rytec grew rapidly on the strength of local word-of-mouth and direct referrals. What started fifteen years ago as a truck, trailer, and garage has expanded into major hubs in Columbia and Wilmington, supporting top-notch commercial and residential electrical services across the Midlands. The teams Steven trained have the expertise, resources, and local relationships to execute almost any electrical project in South Carolina.