João Pedro Crescente and Raquel Zaffalon of Brazilian architecture office Ambidestro has recently completed the interiors of this apartment in Porto Alegre, Brazil, that changes according to the use. 
Before the intervention, the social area used to have three fragmented environments — barbecue area, living, dining. The project's challenge was to articulate these three programs within a limited space without losing functionality and practicality.
The architects decided to revest a linear space near the long window in the social area with a special cement painting on the walls and ceiling, creating a sort of portal that differentiates the living / dining area + barbecue and also makes the function of protecting the wall against grill dirt.
On the fireplace wall, Ambidestro designed a natural wood panel that dresses the whole wall and serves as well to hide the apartment entrance door thus creating an element of surprise already in the apartment entrance. The mirror at the end of the panel helps to create the illusion of continuity of the block of wood that fits under a part of the concrete portal, overlaying bodies and creating harmonic textures.
Serving as support of barbecue area and dining table, a floating buffet was designed, which follows throughout all the length of the wall and articulates these two areas. The buffet is enveloped with a gray quartz stone on the outside and internally receives a natural wood cabinet with touch system with no apparent handles.
The dining table is multifunctional as it has a table height of a bar and feet with high rolling industrial casters, allowing it to move through the apartment.
The blue diesel sofa has a opened terminal at one end so as to create a space of articulation between the barbecue and the living room. A vintage bicycle gained prominence hanged on the wall next to a Costela chair in a caramel aged leather. The abstract painting on the wall is from the award-winning brazilian artist Teresa Poester and the photograph next to the buffet is by the renowned brazilian photographer, André Lichtenberg.
Besides the architectural project, also some pieces of furniture have been designed by the architects , so as to create unique furniture pieces made especially for their client.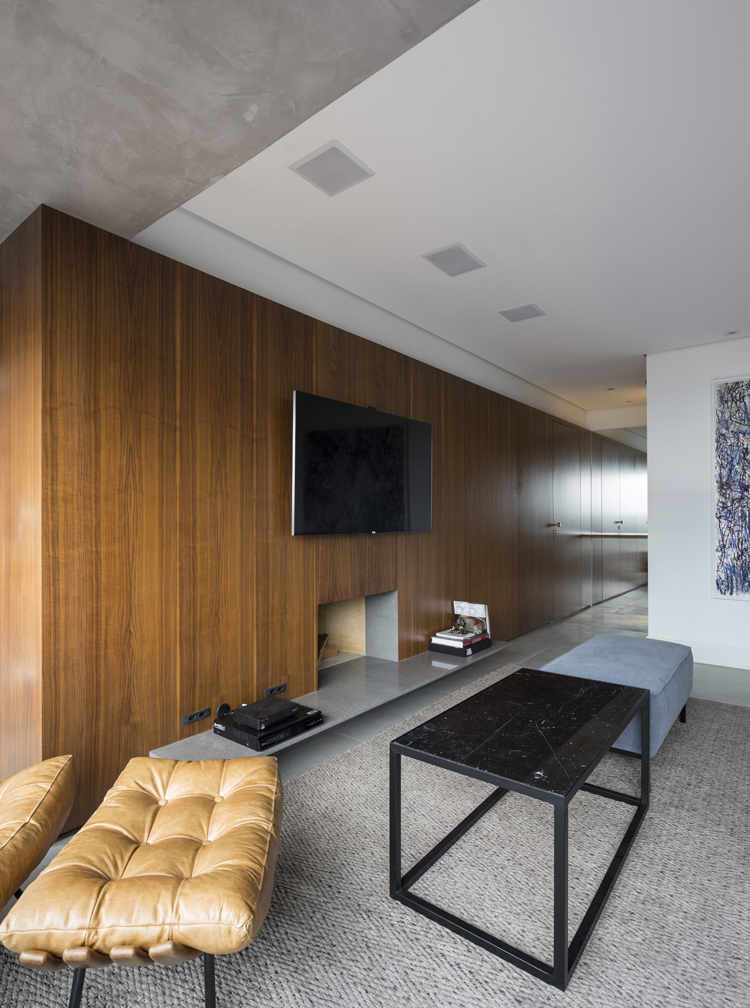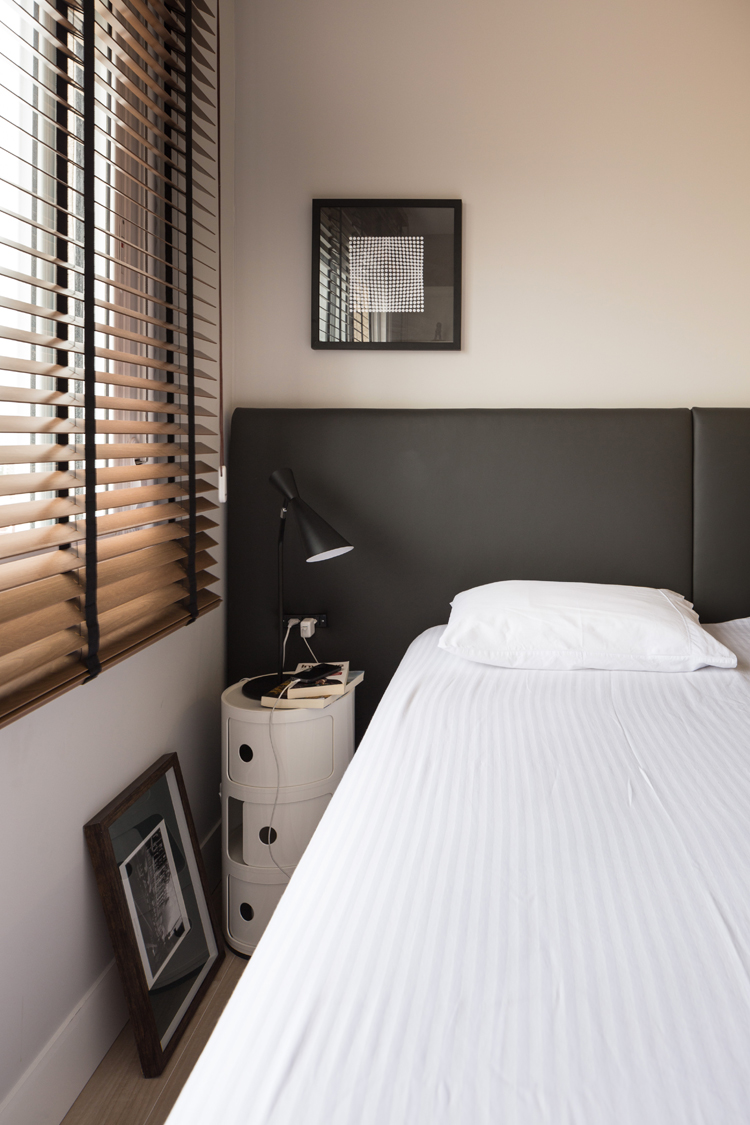 all images © Marcelo Donadussi