A large terrace overlooking spectacular views was the idea that guided local practice Ivan Rezende Arquitetura for the project of this duplex penthouse located between Rodrigo de Freitas Lake and Botanic Garden in Rio de Janeiro, Brazil.
With an amazing view of the city's geography and its landmarks, the construction of the space tried to totally integrate the internal and external areas, emphasizing the visual permeability through the spaces, allowing the owner to enjoy the beauty of the surroundings no matter which way he goes inside the house.
The use of honed marble and exposed concrete that were used inside and outside the house, guarantees a cool personality, however outstanding to the project. The white volumes highlight the green and the blue of the landscape, together with the rigor of the pure lines that show the modernity of the project.
The interior is punctuated by a decor with modern furniture and names from contemporary art from portfolios of artists from Rio's gallery of Silvia Cintra; the result is an elegant and functional enviroment.
The floor is made of mahogany boards. The first floor consists of family room, lunch room, service area and three bedrooms: the master bedroom and the two children's bedrooms. The second floor is coated with Turkish travertine honed marble in the living room, dining room and in the 82 smq terrace which has a barbecue area, except for the turquoise mosaic of the Italian Bisazza which covers the 9-meter swimming pool, thus interrupting the neutral colors.
The guard rail of the last floor, made of tempered glass, emphasizes the fluidity and the transparency that characterizes this modern project, apparently simple.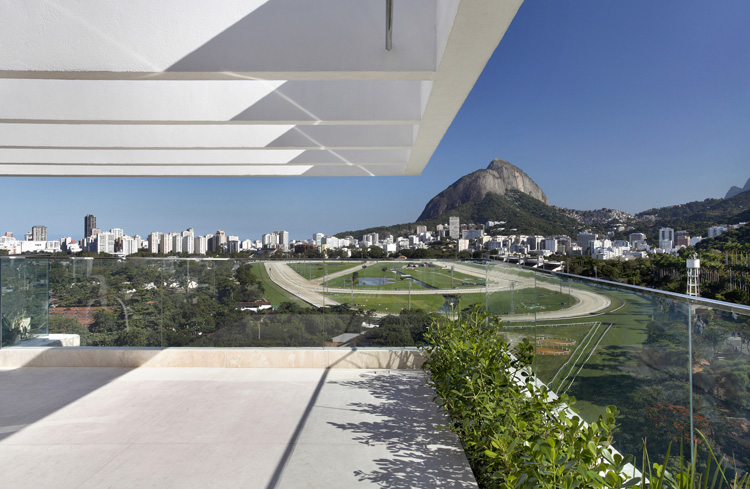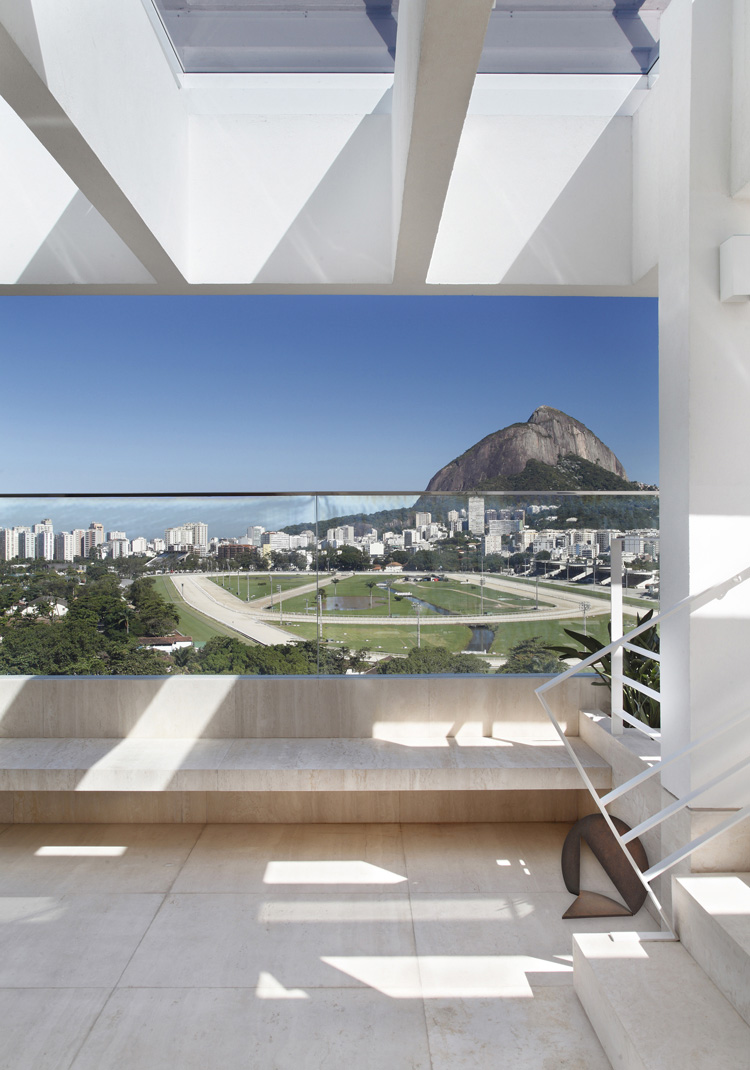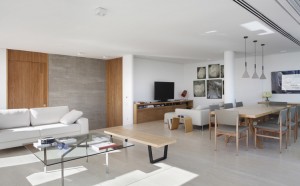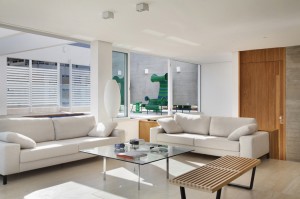 all images © MCA STUDIO