Kodak and Bullitt Group have unveiled the Kodak Ektra Smartphone, a photography-led smartphone designed for those with a passion for photography, from enthusiasts to experts. The Kodak Ektra Smartphone fuses the best of Kodak's rich history in imaging with the latest innovations in smartphone photography. Launching soon across Europe, the Kodak Ektra Smartphone lets keen photographers capture exceptional images, whatever the environment, with an incredibly fast smartphone, tuned for the best in image quality and media management.
At the heart of the Kodak Ektra Smartphone is a 21-megapixel fast focus camera sensor with f2.0 aperture, and an industry leading 13-megapixel front-facing camera with Phase Detection Auto Focus PDAF and f2.2 aperture. The custom built camera app is controlled by an intuitive haptic touch, SLR-style Scene Selection Dial, where adjustments are made in real time via a range of settings including HDR, Landscape, Portrait, Macro, Sport, Night-time, Panorama and Bokeh, alongside a Smart Auto mode which auto-selects the best conditions for your photographs. In Manual mode, more advanced users can adjust exposure, ISO, focus, white balance and shutter speed, with the results being visible on the screen as changes are made.
The Kodak Ektra Smartphone has an ergonomically weighted and high quality industrial design, underlining its camera styling and featuring a dedicated dual press shutter button in the horizontal style of traditional cameras. The device also features a Super 8 app, providing professional effects reminiscent of Kodak's iconic Super 8 film stocks. A lightning-fast Helio X20 Decacore processor powers the Aandroid Marshmallow smartphone.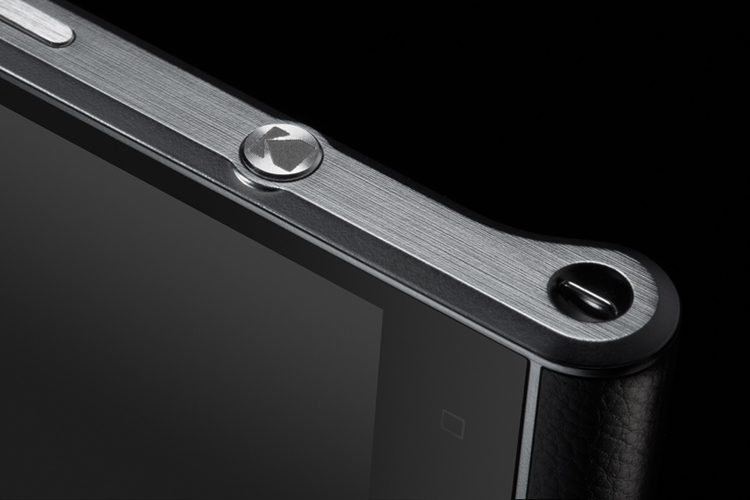 The Kodak Ektra Smartphone includes editing software from Snapspeed, providing exceptional tools to edit images on-the-go, without having to download any additional apps. This enables users to transform images with professional results similar to many popular desktop image editors. Sharing the results in real time is also easy with integrated social media apps and the Prints app is a simple way to select your best shots to be professionally printed.
The Kodak Ektra Smartphone will be priced at $549 USD and available across Europe later this year.
all images courtesy of Kodak