In this fast-paced world, lounging is an art. There's no doubt about it. It takes a certain type of skill to perfect that Sunday afternoon laze. If you're looking to up your comfort game, consider these five little tips for lo-fi living.
1. Leather Lounges
Leather lounges are back in a big way. Their strong presence, modest tones, and timeless style makes them a natural addition to any living room. Leather lounges are durable,  easy to clean, and far easier to make your own than printed fabric furniture. All you really need to transform a leather lounge to perfectly complement a pre-designed space are some colorful cushions and throws. Quality leather furniture can also work wonders for people with pets or allergies, as they collect minimal amounts of fur and dust.
2. Use Organic Focal Points
A lot of us set up our living spaces so that our televisions become the focal point for the entire room, with all the furniture pointed towards screens and speakers. But lately, a lot more of us have been turning towards emphasizing our living space's organic focal points, using decor to accentuate feature walls, fireplaces, windows, portraits, and the like. These non-tech objects that draw our attention are soothing in their natural stasis and allow your living spaces the ability to transform from an entertainment suite to a place for mindfulness and introspection in a matter of minutes.
3. Options Aplenty
From ottomans to beanbags, footstools, and cushions, to arm-chairs, pod chairs and everything in between, there's a chair out there for everybody. Having a fun array of chairs spread out across your home will encourage your friends and loved ones to feel comfortable wherever they are. You could also try making your own cushions and bean bags to add that extra personal touch! Providing lounging options is essentially the perfect way of communicating to your guests that 'mi casa es su casa'.
4. House Plants
You'd be surprised how much cozier indoor spaces can get when you fill them with little green friends. The health benefits of houseplants don't just stop at positively impacting our emotional health and wellbeing, or even just improving the air quality in our homes! Houseplants have also been proven to improve our productivity, as taking a break and enjoying nature (and other beautiful things like artworks) actively engages our creative faculties. And you won't even need a cartload of houseplants to reap these incredible benefits! Even a succulent or two in some geometric pots can do the trick, alongside also adding an extra sense of love, warmth, and life into your homes.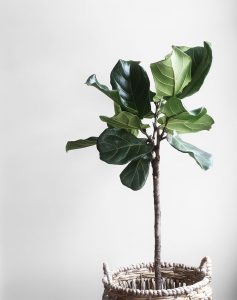 5. Cozy Rugs
Hardwood floors are a treat for the eyes, but a bane on our bare feet when winter rocks round. But when you've got yourself some colorful, textured rugs, the chill of the floor underneath us is felt only momentarily, as we skip from rug to rug and room to room. Placing a rug in your living space will ensure that if you're ever entertaining and you run out of comfy chairs and beanbags, you and your guests will still feel more than comfortable with some blankets on the floor.  
If you follow these quick tips for home comfort, you should be warned that there's a very real chance you may never want to leave your house again. It'll just be that cozy, that you won't be able to fathom how cold and hard the rest of the world is. But that's okay! Because comfort is a state of mind, and once you've attained it for yourself, it can be taken with you and shared with others, wherever you go. And the world will be all the more happy, colorful, and cozy for it.