WeWantMore highlights drag heritage of Brussels cafe with giant extravagant drag queen portraits and art deco inspired visual identity.  Le Grand Café is a Brussels based café with quite the history. Built in 1876, it hosted numerous of drag shows over the years. Wanting to highlight that exuberant legacy, WeWantMore designed extravagant drag queen portraits to feature the walls of the space. Made up out of geometrical shapes in different materials, the wall installations match the art deco inspired visual identity which was also created by the Antwerp based design studio.
Le Grand Café is situated in a 19-century building designed by Emile Janlet. The café didn't only look eclectic on the outside, the soul of the place was extravagant too thanks to the infamous drag queen shows that were held there. The café's rich drag heritage encouraged WeWantMore to explore the art of drag. The craft and devotion that go into it, the ability to express yourself and the theatricality of it all is fascinating.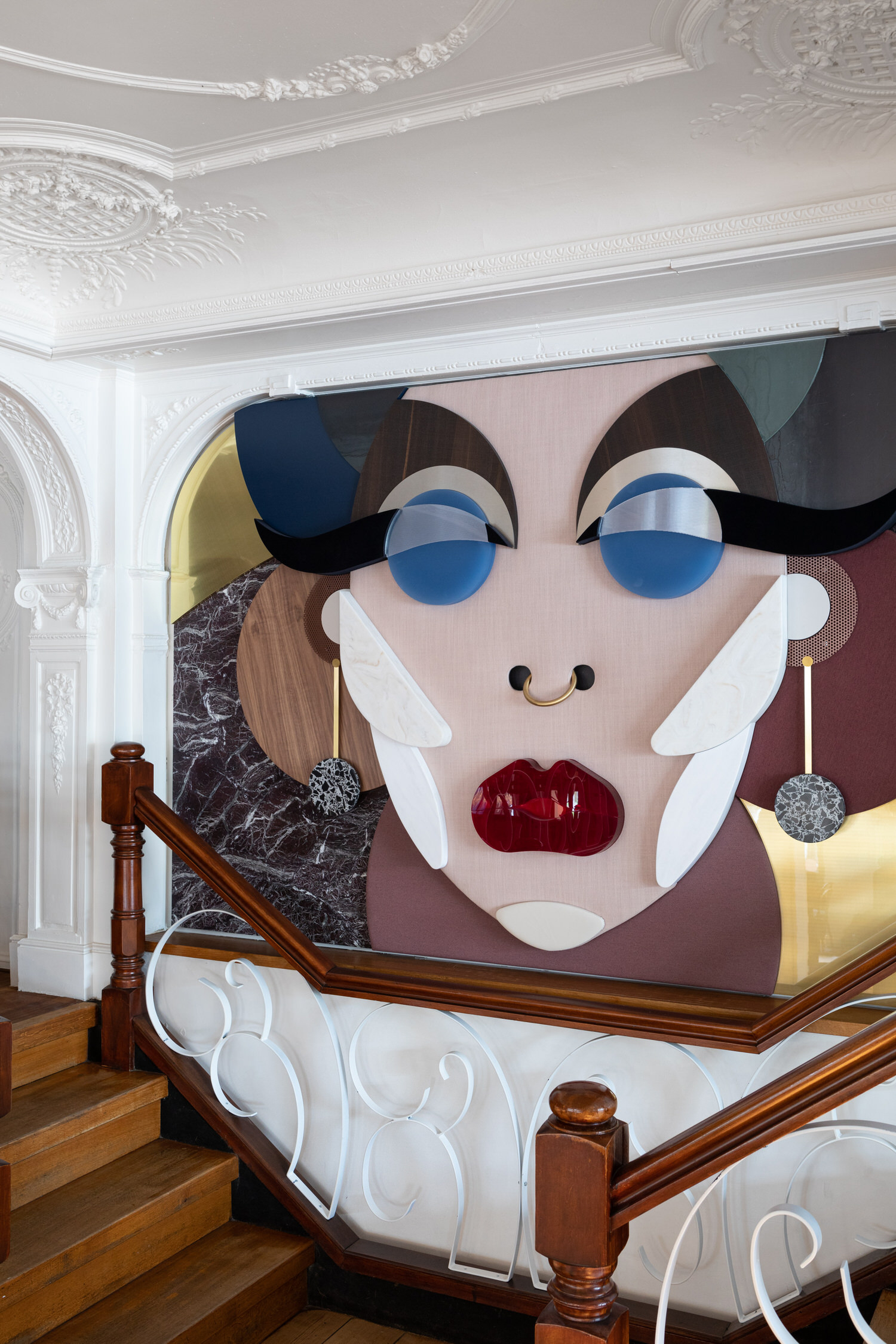 Although performing in drag is about more than putting on some make-up, it does illustrate the true artistry of a queen. An element WeWantMore tapped into to create the drag queen portraits. The contours, highlights, brows and lips were traced back to their most abstract forms. No real make-up for these queens though, they are made up out of different marbles, brushed brass, plexiglass, velour, leather and punctured metal.
The geometrical shapes and art deco colours of the drag queen portraits return in the visual identity. They resurface in the design of the menu, the coasters and the stationery. The logo reflects the inclusive nature of the drag community. It's based on different elements coming together to form a larger entity.