British designer Lee Broom has transformed his Shoreditch store, for one week only, in to a postmodern Op Art experience named 'Opticality'.  Previewed at this year's Salone Del Mobile in Milan as part of Broom's 'Salone Del Automobile' exhibition – which was nominated for the Milano Design Award 2016 and named one of the 16 best shows out of over 1,500 installations during Milan Design Week 2016.
Inspired by Op Art of the 1960's, Optical reflects the monochrome graphics and mood of the era with a modern linear pattern, which when viewed from all sides, changes at every angle. The collection take center stage in the store which has been completely re-designed for the event.
Optical also holds strong personal associations for Broom, being inspired by the period in which he grew up in the early 90's when he decorated his bedroom with a strong Op Art aesthetic.
In signature Lee Broom style, 'Opticality' is an experiential installation. Completely transformed by wall to wall mirrors with a monochrome Op Art inspired floor, the store became a surreal space inviting visitors to step in to an immersive optical illusion. Visitors become part of the installation as they journey through an infinity of reflections to discover the new Optical lighting collection.
"The London Design Festival is always such a special show for me as its on home ground. I get the opportunity to dramatically re-design our store in Shoreditch each year and 'Opticality' will be no different," says Lee Broom.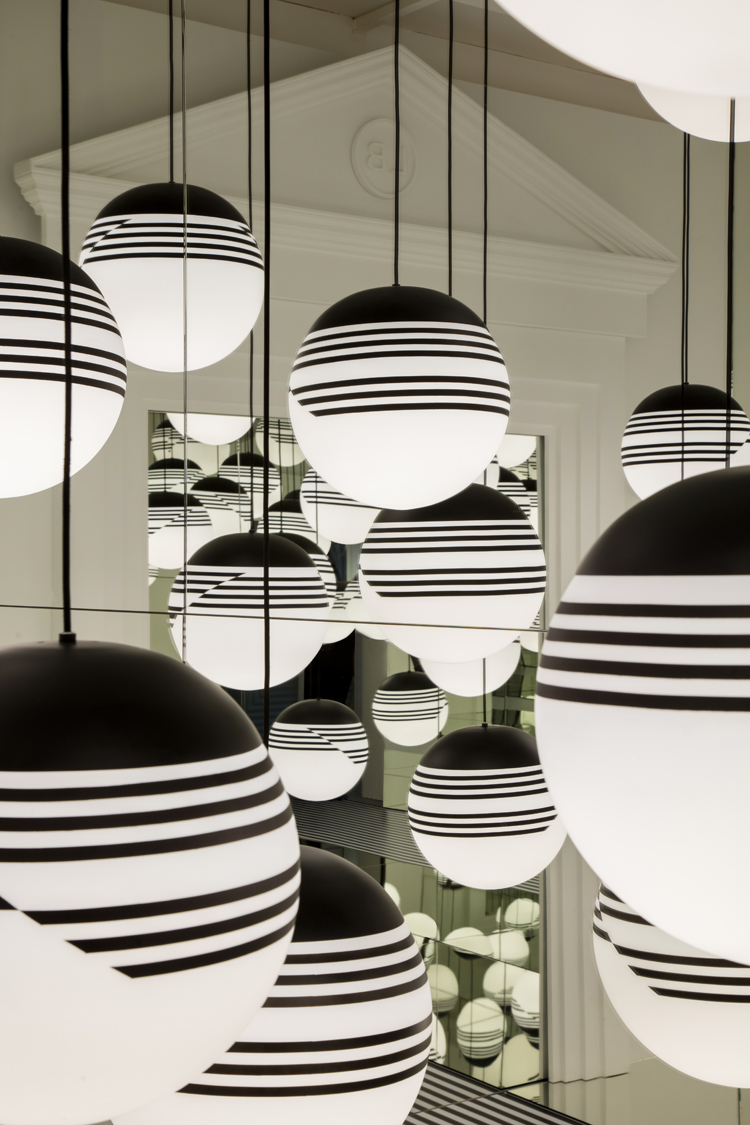 all images © Luke Hayes