LEGO has unveiled a new dinosaur fossil set, encouraging users to build their own desktop museum display. This set is a must-have for anyone with a passion for dinosaurs and all things prehistoric. The set contains three buildable dinosaur skeletons of the infamous T-rex, Triceratops and a Pteranodon with display stands to create a LEGO style natural history exhibit.
The LEGO IDEAS Dinosaur Fossils set contains 910 pieces, creating three detailed dinosaur skeletons that are perfect to learn more about these magnificent creatures. Each of the models are posable, allowing builders to recreate ferocious poses on their desks.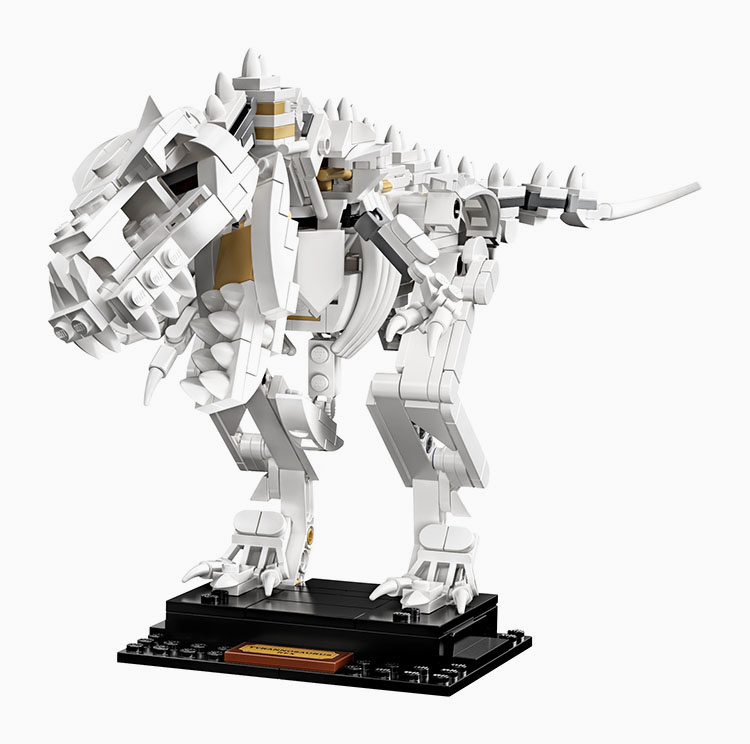 The set comes complete with interesting facts about each of the dinosaurs on display and information about the sets LEGO fan designer. The set's LEGO IDEAS fan designer is Jonathan Brunn; a graphic and web designer, working in a creative agency in Perpignan, France. He is also a massive science and dinosaur geek, into space, searching for fossils and everything related… and of course, he's a big LEGO fan.
Jonathan tells "When I was little, my passion for dinosaurs was almost obsessional. Dinosaurs were the most incredible thing ever for me, so I made this project to please my inner child! I would have loved it as a kid, and I think every kid who loves dinosaurs and science would agree with me."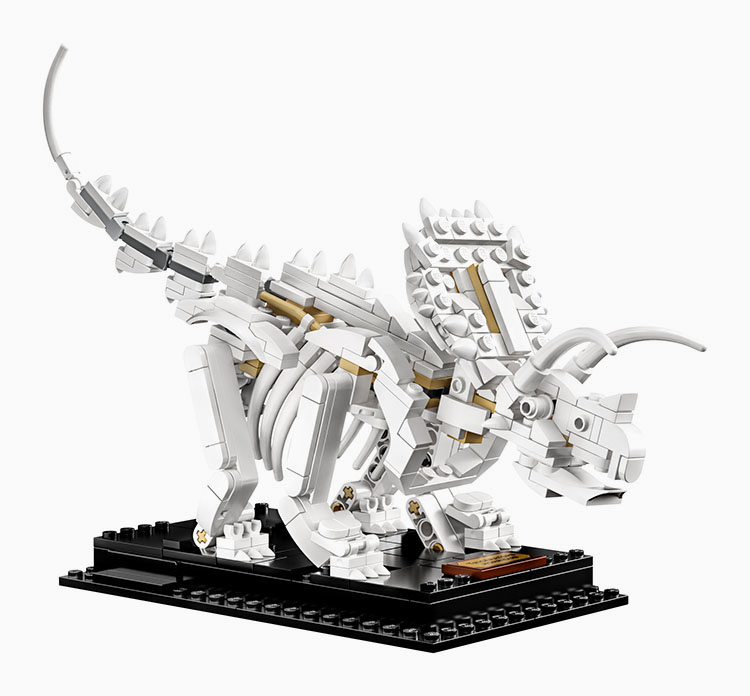 The models are built to 1:32 scale and each comes with their own individual stands and a sapiens skeleton figure to truly showcase the fascinating scale of these prehistoric animals. The T-rex model is the largest of the three measurings over 7" (20cm) tall and 15" (40cm) long making this set significantly easier to display and store than a real 12-meter-long T-rex!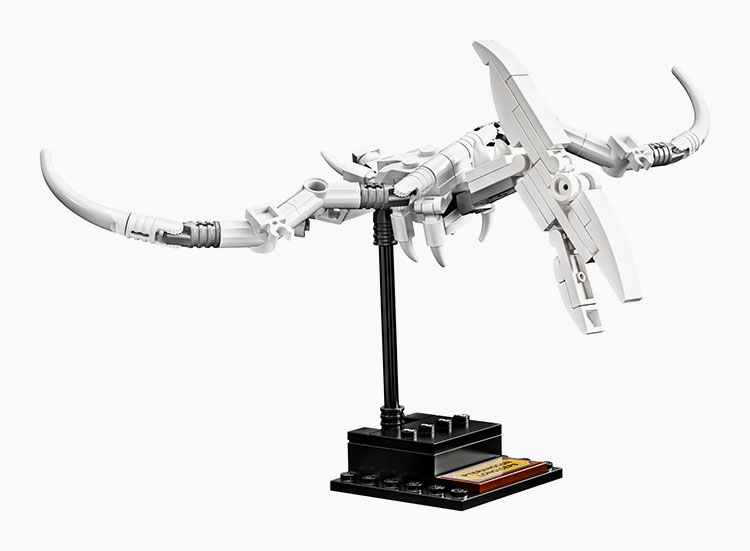 LEGO IDEAS is a platform that allows fans to submit their own LEGO brick creations to be voted on by other fans. If a set reaches 10,000 votes then it will be reviewed by the LEGO Group and maybe even brought to life.
This detail-packed LEGO IDEAS model will be ready to discover in LEGO Stores and online at LEGO.com from 1st November. Act quickly before the set becomes extinct!