Lim + Lu has recently refurbished a 46 sqm bachelor pad in Tseung Kwan O, Hong Kong, for an eccentric Parisian fashion designer, reflecting the whimsical personality of its owner.
The limited space is planned with the client's lifestyle in mind. The dining room merges with the living room and extends to the outdoor balcony, forming a public area for the client's frequent social gatherings.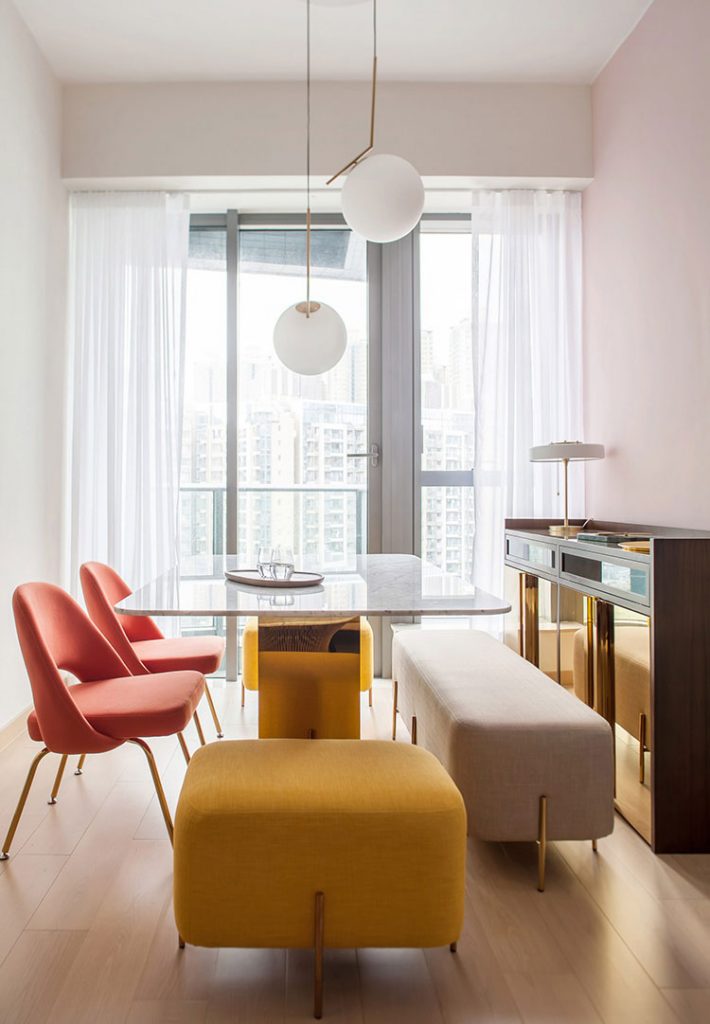 "The flat was a typical small unit amongst dozens of similar towers in a newly developed area. The spaces were all the same as the developer put as many units as possible, which is a common practice in Hong Kong where space is often limited," explains co-founder Elaine Lu. "Our client wanted his flat to be a breath of fresh air in this landscape."
From walls to furniture to small accessories, the palette of the apartment is a juxtaposition of colors and textures. Experimental color combinations brighten the small flat and create a more expansive visual illusion. Red, yellow, blue and green hues collide in harmony and vitalize the space.
"The client wanted the apartment to be vibrant and full of life without being over the top, hence the choice of colors and materials were vital to achieving a delicate balance," explained Lu.
Furnishings with simple and clean lines are consistent throughout.  Cool metallic pieces contrast with warm fabric seating, revealing a sense of multi-layered beauty. Mirrored surfaces on cabinets and tables create the vibrant interaction of light and shadow while visually enlarging the actual depth of the space.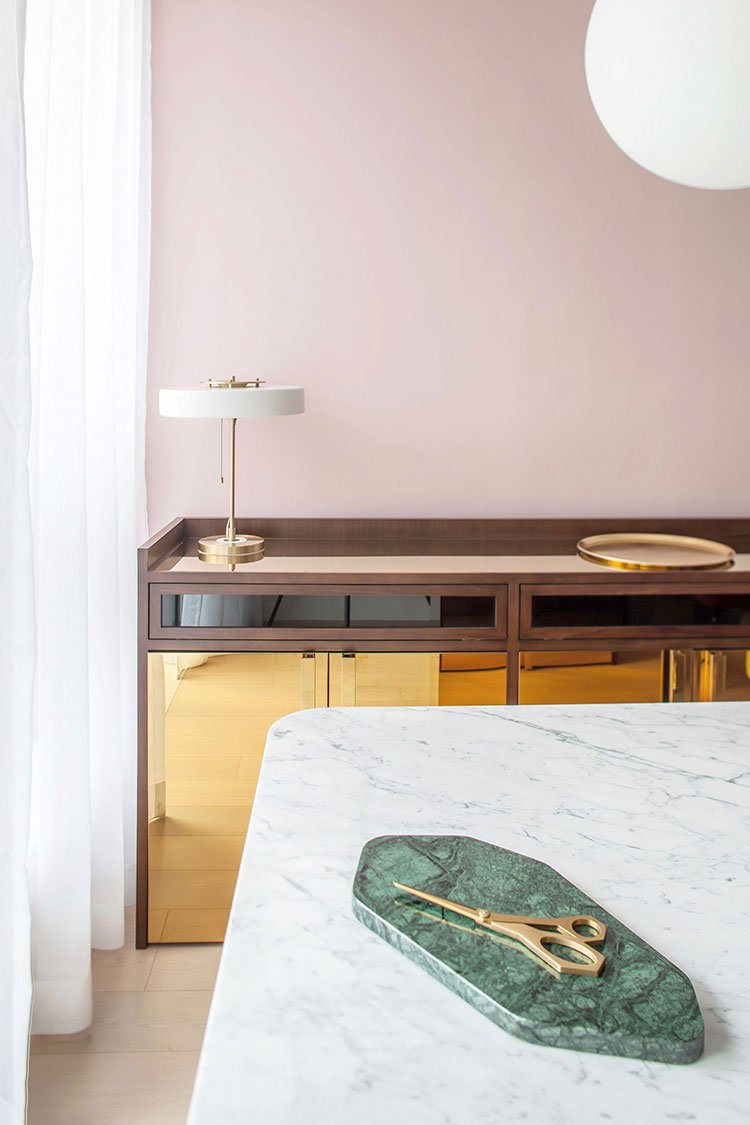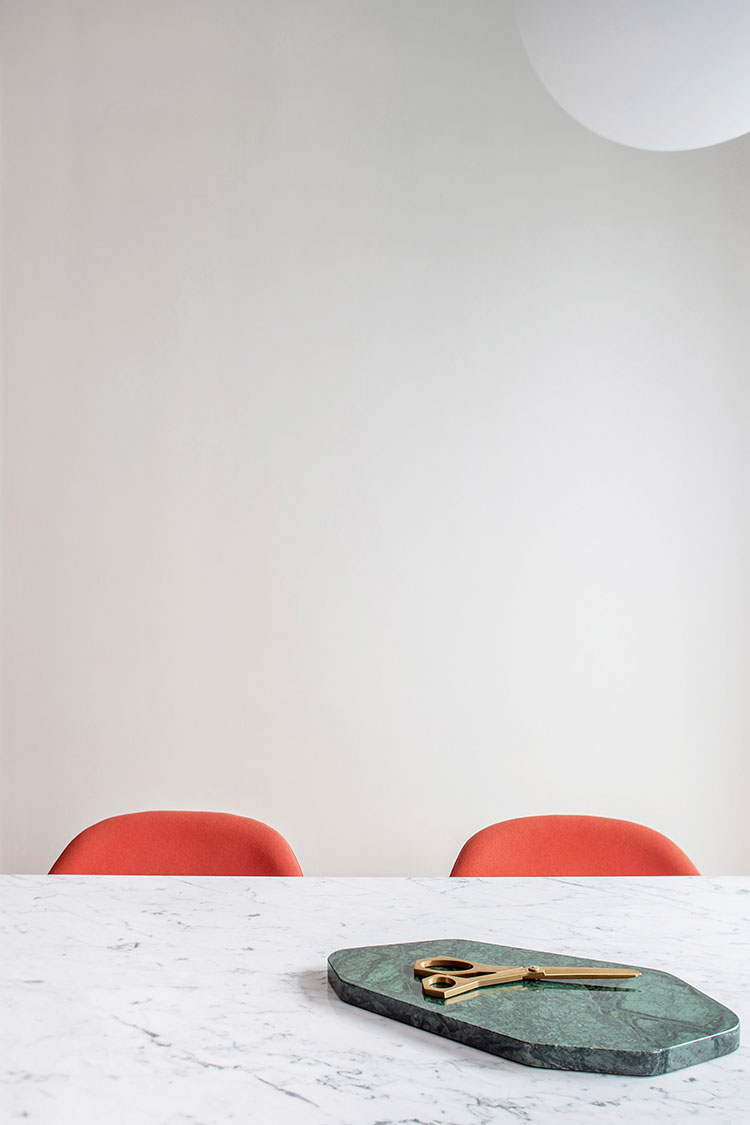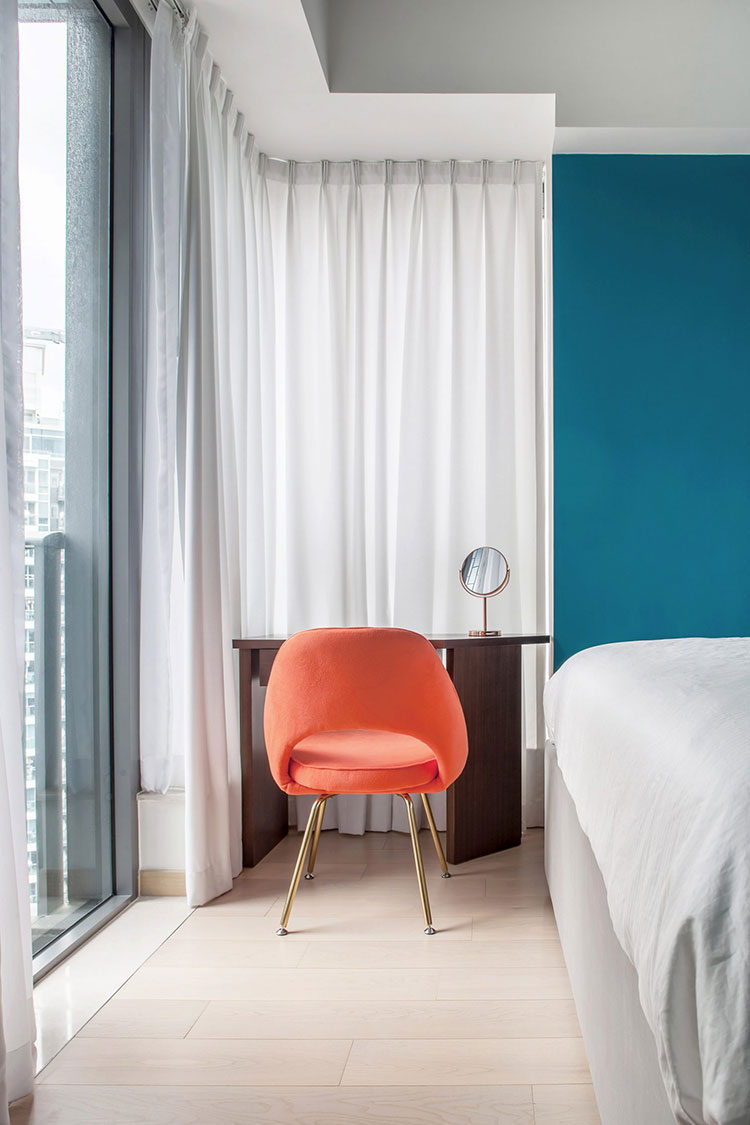 all images © Nirut Benjabanpot